A local business is listed for sale in a rather unusual place — especially considering its multi-million price tag.
A quick scroll through the "Vancouver Buy and sell Quick!!!!" group on Facebook shows a variety of listings including everything from a $20 fan to a $180 flat-screen television to a $150 vintage phone. There are some pricier items, including cars ranging over $60,000, but the lion's share of posts are for smaller items.
But a recent listing on the social media platform is sure to slow scrolls to a halt.
Asking for a whopping $4.5 million, the listing for a 9000 square foot Vancouver karaoke bar located at the corner of Oak and Broadway states that the liquor-primary license allows the business to operate as a nightclub, strip club, or karaoke venue.
The business includes 10 private karaoke rooms and five of the large rooms have private restrooms. There are also two video walls, revenue-generating games, a large patio with patio furniture, four palm trees, and a "custom" bar. The building offers underground parking and all of the furniture and equipment are included in the price.
While the trade name and training are not included, the seller notes that these terms are negotiable.
According to the post, the owners are "looking to retire" and aren't using relators. A long-term lease is in place in the building.
Privé Kitchen + Bar is a 9000 square foot venue located at 1001 Broadway St. that opens in the evening. It opened in the summer of 2019 as a karaoke game bar, offering sprawling patio space and plenty of places for "Instaworthy" photo opportunities in front of neon signage.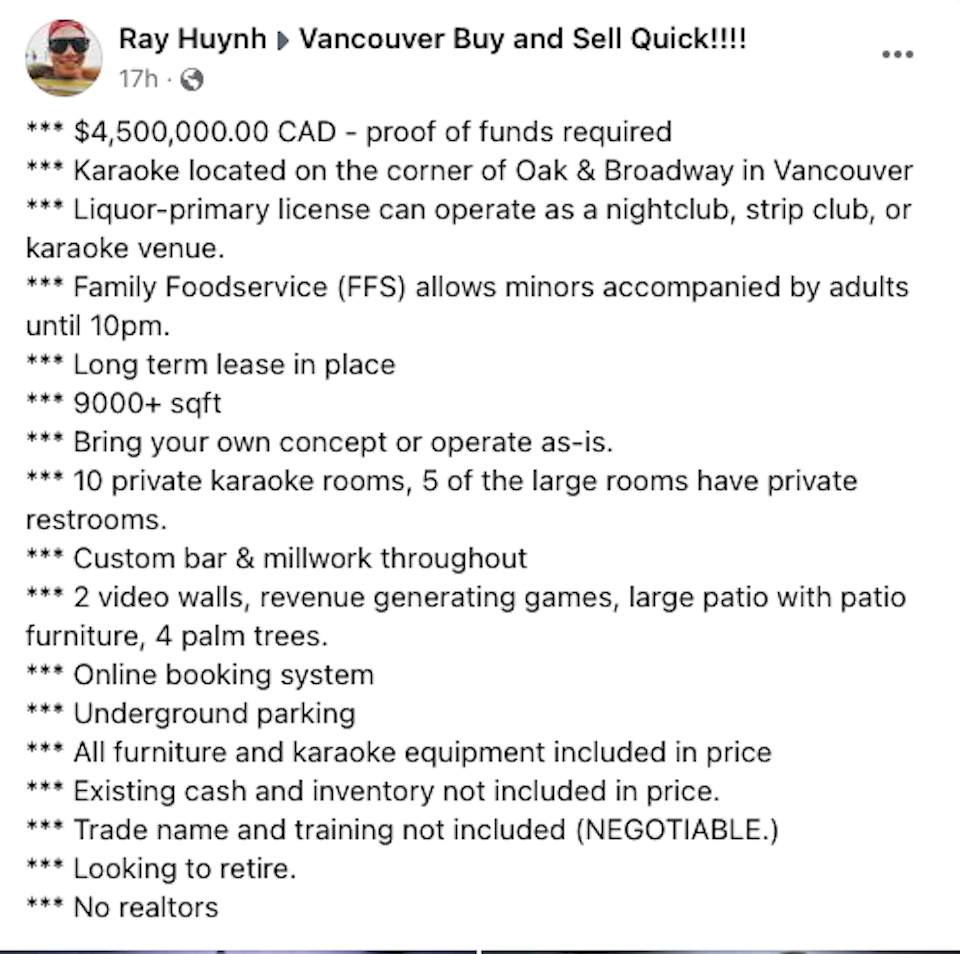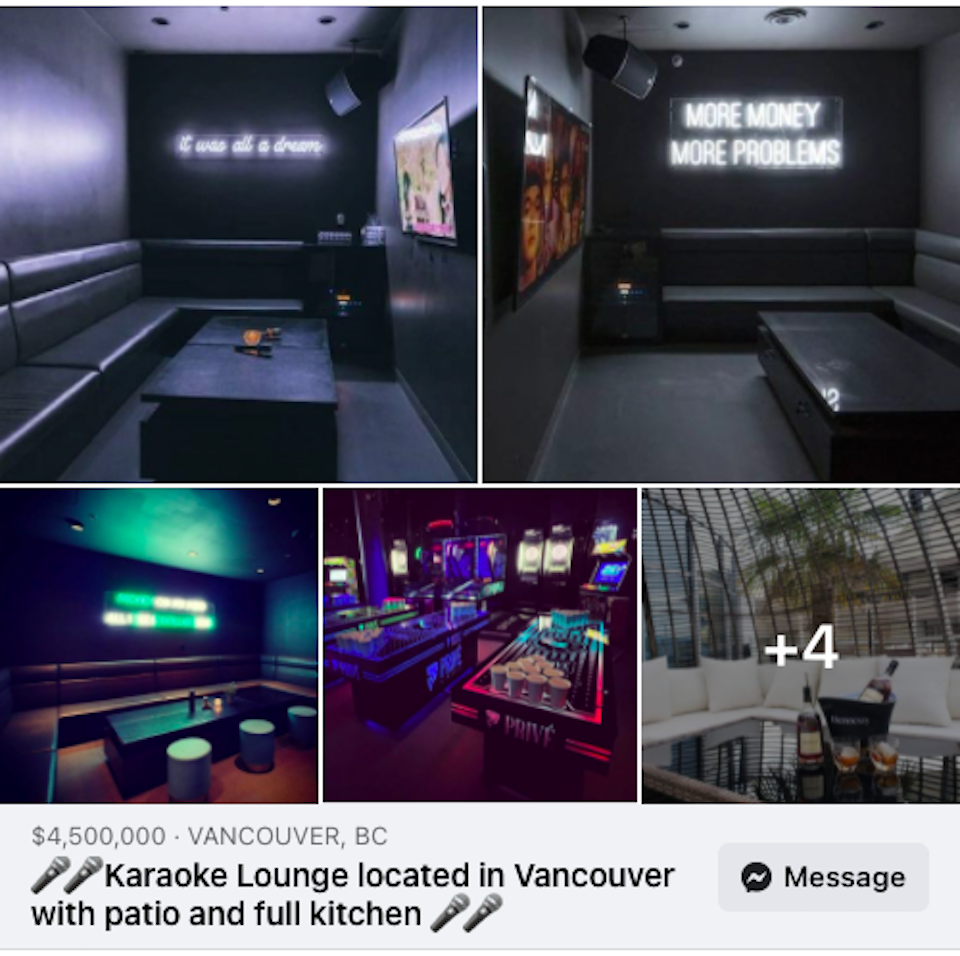 Vancouver Is Awesome reached out to Huynh for comment and did not receive a response by the time of publication.