These two manhole cover designs you see below are likely quite familiar. Thousands of them have been installed on manholes all over the city since 2004 when the "Art Underfoot" design competition was held. Over 640 people submitted designs and these two, designed by Kelly Cannell and Susan Point (left) and Jen Weih (right) won it.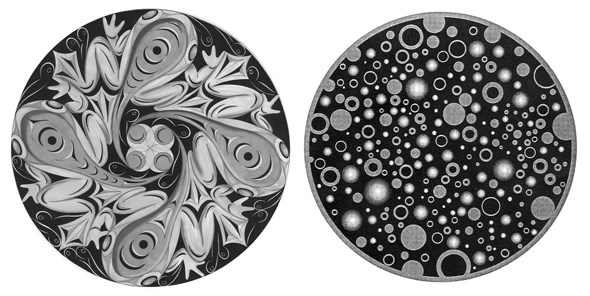 This week the City of Vancouver launched a brand new contest called "Ironclad Art" as they're once again looking for designs to adorn some new manhole covers. 3,000 manhole covers to be exact. The 2 winners (chosen by a jury - the 2004 one had folks such as Douglas Coupland on it) will walk away with $2,000 each and their art will be seen on the streets of Vancouver for the next 100 years or so, clad in iron.
Click the template below to visit the site the City has set up which has all of the rules and regulations and other information you're going to need before beginning your design.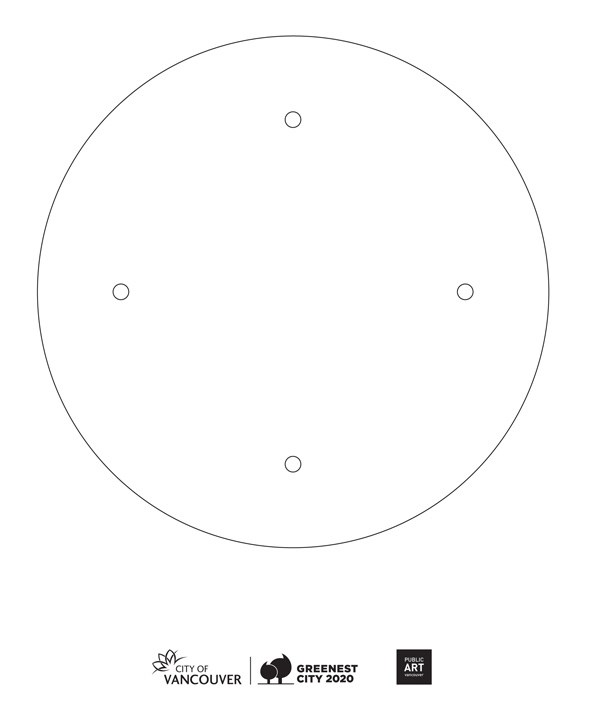 And here are the top 30 from the 2004 contest to give you an idea of what's been done, and what might rise to the top...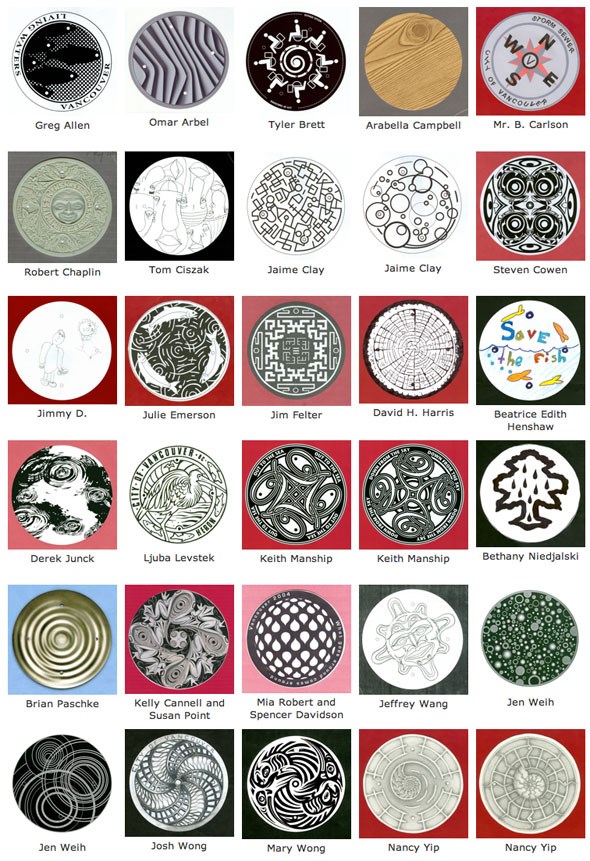 Visit ironcladart.ca for more info!