Yesterday a group of citizens submitted an 87-page report to the City of Vancouver, outlining the significance of the beloved Waldorf Hotel whose future as a structure, and a cultural institution, still remains to be seen.
Over the years V.I.A. has been a partner as well as a supporter of the previous leaseholders, Waldorf Productions, who took this divey space (a "shithole" as I've previously called it) and turned it into an oasis. If I may flex a little bit, I personally sat down and made the initial introduction between the WP team and Steve Jordan, president of the Polaris Music Prize, and facilitated the first salons that Polaris did outside of Toronto happening at the Waldorf. Our very own Christine McAvoy was crucial in this, co-producing a great many of these events with Polaris and WP, and she co-hosted them as well (AND she's quoted in this statement). We held Vancouver Book Club meetings there with the likes of Vancouver Book Award Winner Michael Christie and Jenn Farrell (with space kindly provided by the Waldorf) and we co-sponsored a great many events at the space and helped get people out to support. You don't have to tell us of the recent cultural significance of the space.
The historical significance is a whole other story - I didn't know nearly as much until I read this incredible statement. I'm just floored at what Holly Foxcroft, Jen Cook, Kim Stewart and Isin Can put together. As far as I know these are not employees of the hotel or Waldorf Productions but are simply concerned and passionate citizens. They are awesome. Let's hope all of this work helps ensure a future for the building... and the institution.
Here's a few pages that stuck out for me...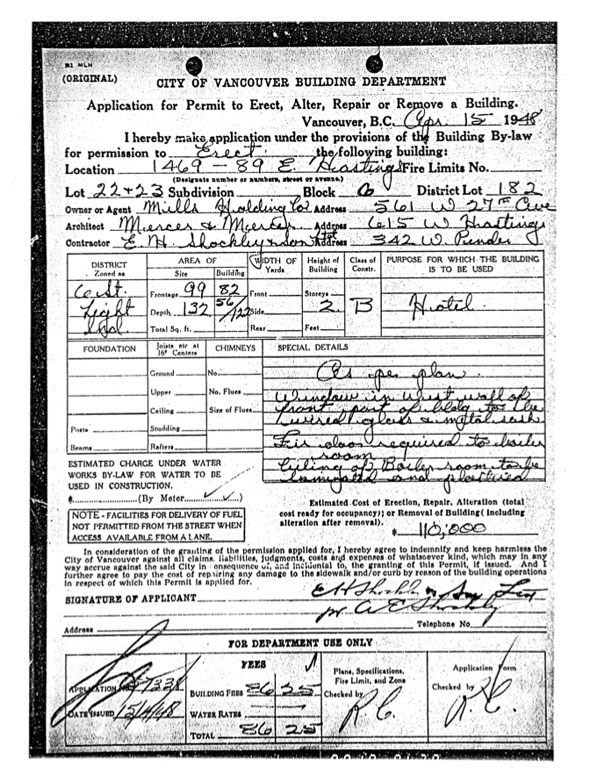 One of the original building permits for alterations, dated 1948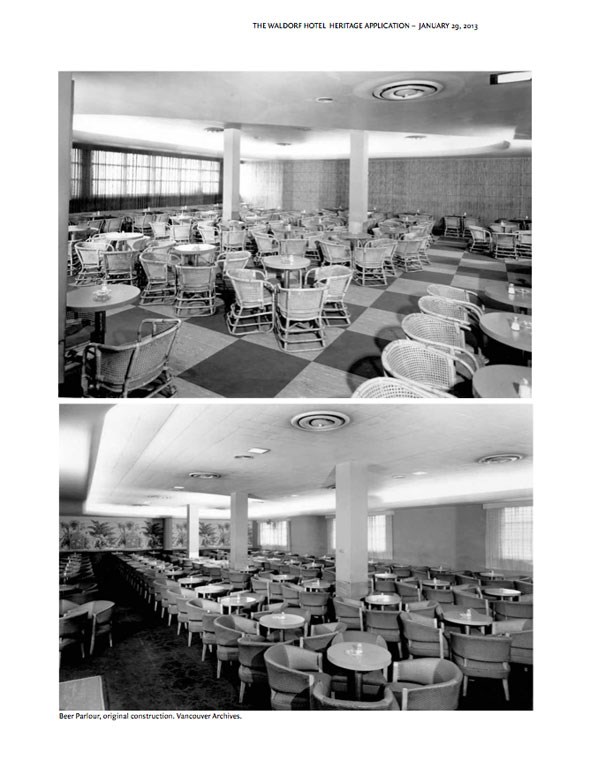 The original "beer parlour"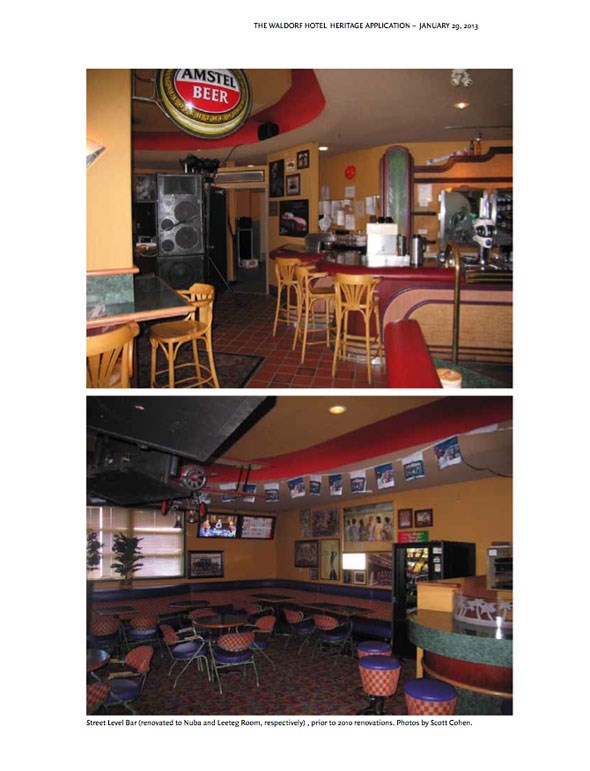 Dive bar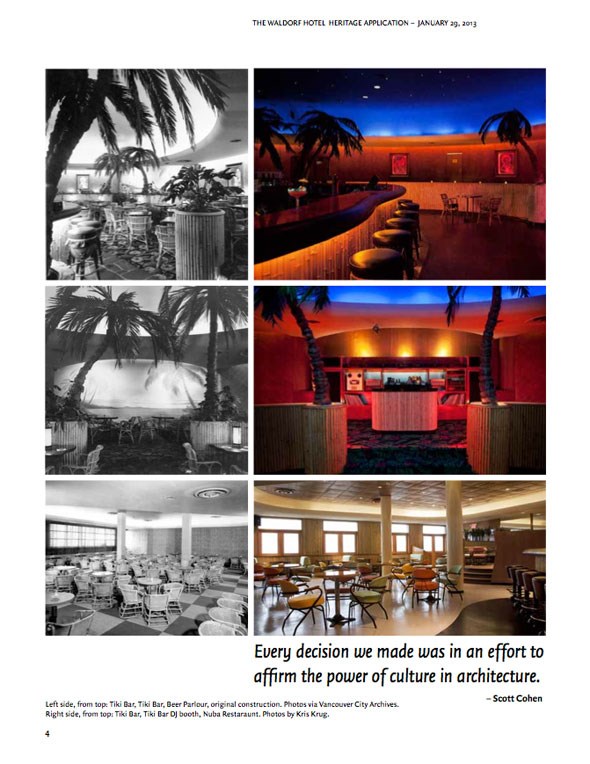 Side by sides of original photos with the recent renos/restorations
Top 12 moments of 2012. V.I.A. co-sponsored 3 of them
Download the full 87-page report HERE and stay tuned as we'll keep you up to speed on what's happening with the space.