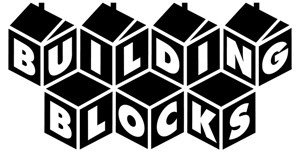 This sponsored feature takes an intimate look at real estate projects in and around Greater Vancouver, bringing you stories about the developers, the neighbourhoods and the homes themselves.
We recently told you about the FESTIVAL they were holding at Kensington Gardens, and it looks like you might have been there because it was attended by a massive crowd!
The community came out in force for a first-look at Kensington Gardens, the new master-planned community by Vancouver-based developer, Westbank. On November 23, more than 5,000 people attended this Carnival event as a first preview and grand unveiling of their new presentation centre. The Carnival, with its magic shows, hoops and silks acrobatic performances, live music performances, face painting, balloon twisting, appearances by legendary Canucks goalie Kirk McLean, Miss Chinese Pageant Contestant and local radio personalities, was an event designed to introduce the project and its commitment to the creation of a comprehensive community.
This event marked the most sensational real estate event that Vancouver has seen in almost a decade. The last project that drew this magnitude of interest was the 2006 redevelopment of Woodward's, one of Westbank's celebrated and visionary projects.
"The over-whelming response to Kensington Gardens, and all that it entails, is good news for the market and real estate in Vancouver," said George Wong of Magnum Projects, the company responsible for marketing. "Kensington Gardens is providing an entry point into the market for many, and is especially important to families that want to have second and third generations stay within Vancouver."
Located at 2220 Kingsway (at the former Canadian Tire site), the presentation centre includes a full 2 bedroom + den display home, so that prospective purchasers can really get a sense of the finishes and living space.
Kensington Gardens is set to become Vancouver's next landmark development.. A new livable master-planned community comprised of three iconic residential towers, it will offer one two and three bedroom residences, world-class amenities, a landmark supermarket, Asian-inspired restaurant, parks and greenspace, and retail and services at your doorstep. With mountain, ocean and downtown views, convenient transportation including SkyTrain and bike routes, rich and eclectic shops and dining, and parks and green space, Kensington Gardens represents a Vancouver address, at incredible value.
Located in Vancouver's Kensington-Cedar-Cottage neighbourhood, Kensington Gardens will be the game changer in this part of Vancouver, and is centered on the 1.5 sq. km area designated by the City of Vancouver for exponential growth. Welcome to Vancouver's next great growth neighbourhood.
The sales centre is now open daily for previews at 2220 Kingsway from 12 – 5pm daily (closed Fridays), and the upcoming sales date will be announced soon. For more information, call 604.620.7886, email info@kensingtongardens.ca, or go to kensingtongardens.ca.