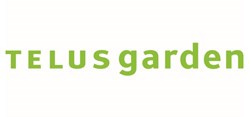 In this very special 4 part series we're taking you inside one of V.I.A.'s longtime Community Sponsor's upcoming downtown headquarters and residential towers, TELUS Garden. Making up an entire city block bounded in by Robson, Georgia, Seymour and Richards, it's currently under construction with residents, TELUS and other businesses all expected to be moved in by 2015.
The scope of the project is pretty amazing in itself. There will be 428 units in the 53-storey residential tower which sold out in a few short weeks. There will also be 500,000 square feet of new office space built in what will be the first LEED Platinum office tower based on the more aggressive 2009 standards in North America. Not only will it house new downtown residents and TELUS corporate headquarters but it'll also draw in other jobs to our city with other tenants leasing space. There's an incredibly cool district energy utility going in, which is similar to the one that I wrote about HERE, where waste heat will be recycled back into the buildings. But beyond all of the stuff which is great for the big picture of Vancouver and for the planet, one of the things that excites me the most is the renewed laneway.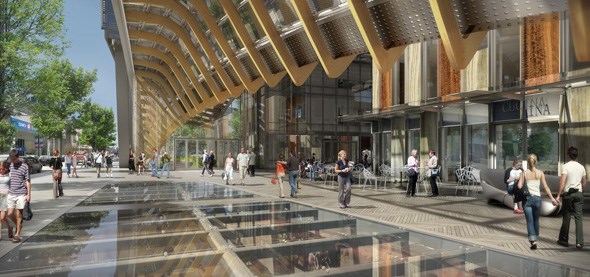 You know all of those inviting alleyways in downtown Vancouver that you just love to walk down, day or night? The ones with a nice place to stop for coffee and maybe a flower shop that you find yourself drawn to? Me neither. Because there aren't any. Until now, of course. Take a look at this rendering below that shows an aerial view of what's to be built, and pay special attention to the salmon coloured portion; that's the laneway that will be your new shortcut when you're in the area, when you're heading to the arenas or just passing by. Of course as pictured above there'll be a public plaza on the corner, retail shops, cafes and restaurants at street level on the main streets that bound the project but within it, in the laneway, will also be 3 retail units.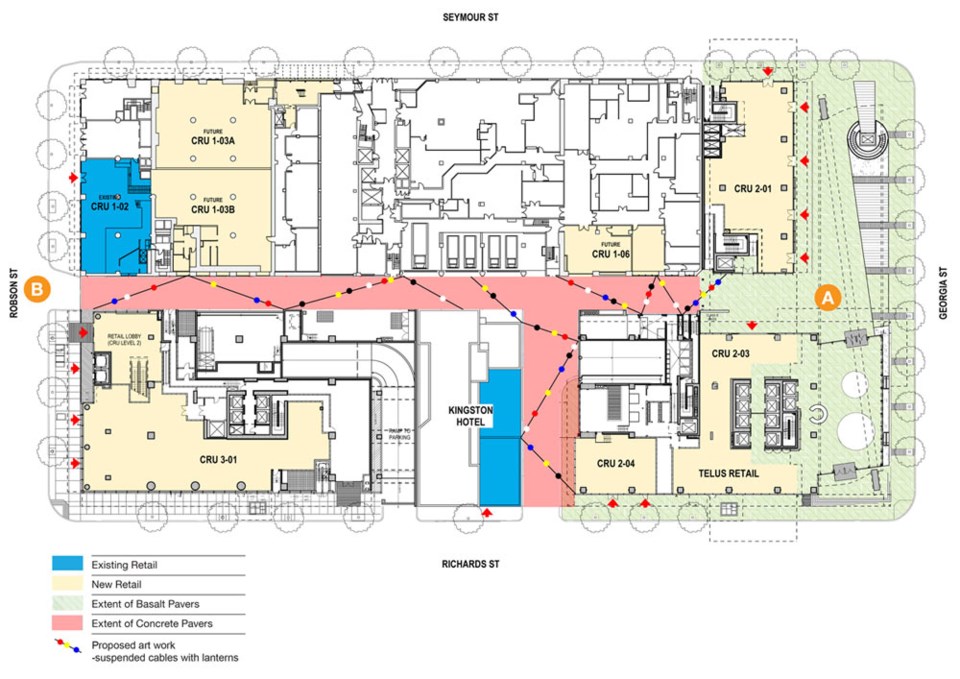 It'll have some shops, it'll be well kept and it'll be a great shortcut. And to add to the awesomeness they've brought in renowned artist, Martin Boyce, to install a project called Beyond the Sea, Against the Sun in it. Made up of three continuous chains of hanging lanterns that converge at the point where the Richards Street lane meets the alleyway running from Robson through to Georgia, these colourful constellations will encourage people to be drawn in to the space.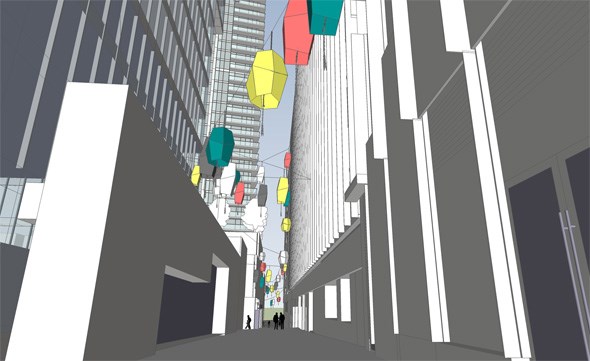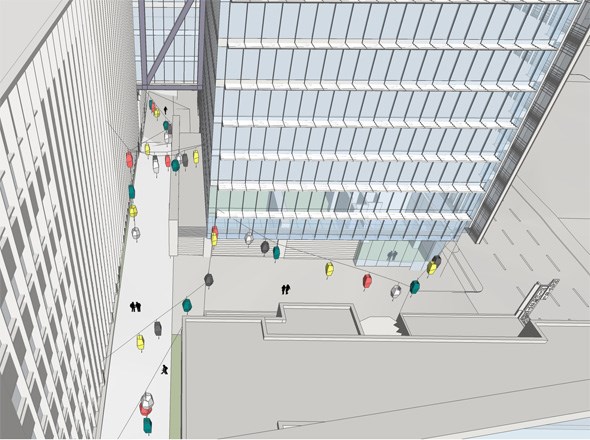 Below are prototypes of the geometric lanterns which Boyce says have drawn inspiration from the leaf on Jan and Joel Martel's abstract trees of 1925. I can't wait to stroll down the laneway, coffee in hand, on my way through.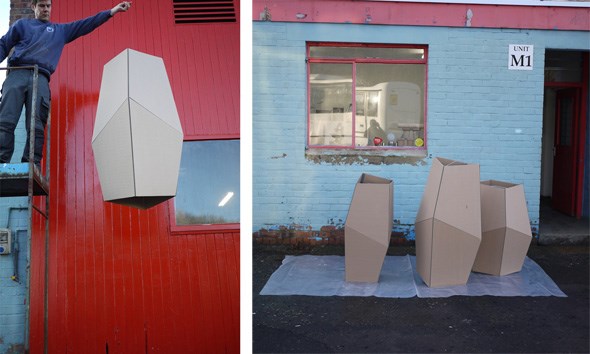 Stay tuned for Part 2 of this series where we'll be introducing you to some details about the LEED office tower and the all new district energy utility!