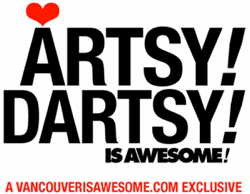 Vancouver has a vibrant art and design scene. It is our mission to make this stimulating world accessible to everyone.Artsy!Dartsy! is Vancouver's online Art & Design event guide. Offering comprehensive event listings since 2008, the site is updated daily to promote current and upcoming exhibits, lectures and shows. It is a resource for casual art-goers, industry professionals and tourists. With a user-friendly format, information is sorted by media, venue, schedule and location as well as handy street maps.For the full listing please head to Artsy-Dartsy.com.
.
This week the Cutty Contemporary Art Gallery presents a show entitled Edge of Landscape. The Cutty Gallery is a new artist-run commercial gallery on the scene and is located right next to Medina & Chambar. It's the perfect place to see some art before or after your weekend brunch. Located at 564 Beatty street, they are open Saturday and Sunday 10-4pm
Opening reception is Saturday, April 9, 4-7pm.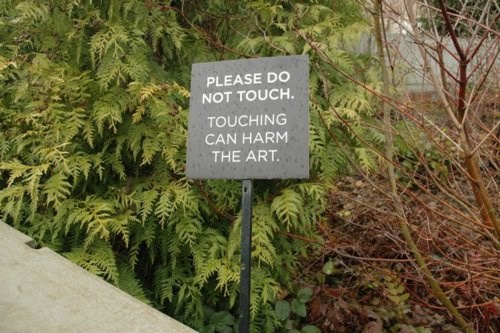 Curated by Britt Gallpen, the Edge of Landscape offers an investigation into Vancouver's relationship to landscape, as a space outside of the traditional Canadian landscape trope and sitting on the western edge of the continent. The works chosen address contemporary conceptions of landscape and marginality in multiple ways. The term "edge" is examined as a complex set of meeting points and contact zones of urban and natural environments and the anxiety produced in these unstable spaces.
Featuring works by:
Jennilee Marigomen
Warren Scheske
Allison Mander
Sarah Morin
Chad Patrick Murray
Ed Spence
Laura Macdonald
Tobin Louise Reimer
Britt Gallpen is a recent graduate of the University of British?Columbia's Art History, Visual Art and Theory Department. With a focus?on contemporary Canadian art. Her research interests include identity?politics, indigenous cultural production, intersections between?regionalism and nationalism, landscape and mapping, vernaculars,?archives and photography.
Her forthcoming article, "Active Engagement: Decoding the Politics of?A4444" on the work of artist Lyle Wilson will be published in the?University of British Columbia's Undergraduate Art History Journal in?the fall of 2011.
Other Notables: Check out the Trench Gallery and New Culture by Nicholas Galanin before is closes this weekend. Lots of shows opening this week as well Thursday and Friday night. Check out Artsy!Dartsy! opening receptions for the full scope.