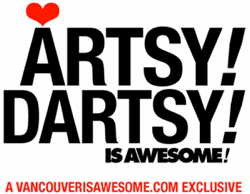 Vancouver has a vibrant art and design scene. It is our mission to make this stimulating world accessible to everyone.
Artsy!Dartsy! is Vancouver's online Art & Design event guide. Offering comprehensive event listings since 2008, the site is updated daily to promote current and upcoming exhibits, lectures and shows. It is a resource for casual art-goers, industry professionals and tourists. With a user-friendly format, information is sorted by media, venue, schedule and location as well as handy street maps.
For the full listing please head to Artsy-Dartsy.com.
.
.
ArtsyDartsy.com is conducting an un-official poll on the Vancouver Art Gallery proposed relocation. Please take 90 secs and take the poll. Feel free to pass on the link. http://bit.ly/gfhTsr
.
Vancouver Art Gallery currently is having a great show called WE: Vancouver - 12 Manifestos for the city which is on now till May 1, 2011.
'This exhibition brings together more than forty recent projects from various disciplines—architecture and design, art and visual culture, literature and activism—that are produced in Vancouver and reflect uniquely on the city. Individual or collective, they are realized by people who propose new ways we might inhabit this place.
WE: Vancouver is organized around the principle of the manifesto, a form of public declaration, often polemical and revolutionary. The twelve manifestos of WE: Vancouver are as elemental and direct as the projects that inspired them. Each one is a verb: an action describing the ways we encounter and experience the city, as well as how we might envision it anew.'
Highlights:
Birming Ham & Wood - Mountain View Cemetery
The cemetery has been hosting some great cultural events as of late. The building is spectacular.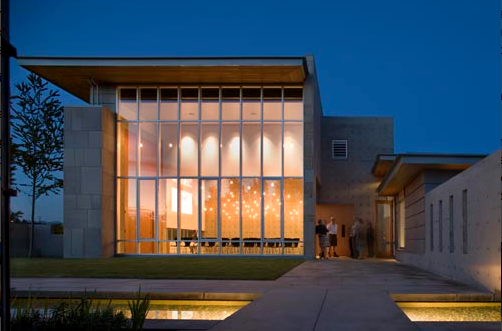 'Vancouver's only cemetery has one of the most open and breathtaking views in the city, yet is tightly surrounded by a dense network of commercial, residential and public buildings housing a culturally diverse and continually evolving community. The carefully designed cemetery buildings are subtly linked to the landscape by blending views of the site's expansive lawns and majestic mountains with easy access to intimate and subdued spaces that provide for necessary moments of privacy and contemplation. A surprisingly varied series of rooms and courtyards grouped around the Celebration Hall provide the key that allows this important community space to function both as a site for private remembrance and a space for public celebration.
Responding to the need to revitalize and activate the cemetery as a place of interaction and reflection, as well as tangibly link it to its community, Manager Glen Hodges has initiated an ambitious program of public art projects that foster new ways to think about mortality and the fundamental continuity between life and death.'
Natalie Purschwitz: Makeshift
We've been following Natalie Purschwitz Makeshift project for the last year and now you can see her entire handmade wardrobe on display!
'In the autumn of 2009 clothing designer Natalie Purschwitz embarked on an exceptional challenge, choosing to produce all of the clothing that she would wear for the period of one year. The parameters of Makeshift were laid out in the introduction to her blog. "I will only wear things that I have made myself," she stated. "Initially this may seem like a reasonable task, but it will include all of my clothes, socks, shoes, underwear, coats, jackets, hats, bathing suits, accessories and anything else I might need to protect my body from the elements while trying to lead a fulfilling life."
Part conceptual art, part clothing design and part social experiment, the project was straightforward in principle, but defined by a complex set of constraints and overshadowed by the constant and mind-numbing demand for reinvention. Choice is often perceived as a kind of freedom, a prerequisite for invention, a laissez-faire moment of opportunity, but it is also a responsibility, a set of decisions that must be calculated, judged and rendered.'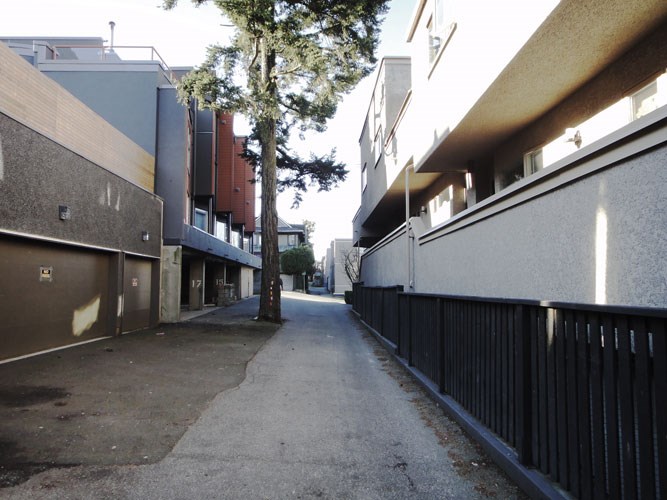 .
The Goodweather Collective: Roundabout Vancouver
'The Goodweather Collective is a group of emerging designers who work across media and disciplines with a consistent interest in the built environment and the analysis of its construction. With a finely tuned sense of humour, they have constructed a recasting of Vancouver's traffic roundabouts that takes us on a detour through time and space to imagine another type of city.'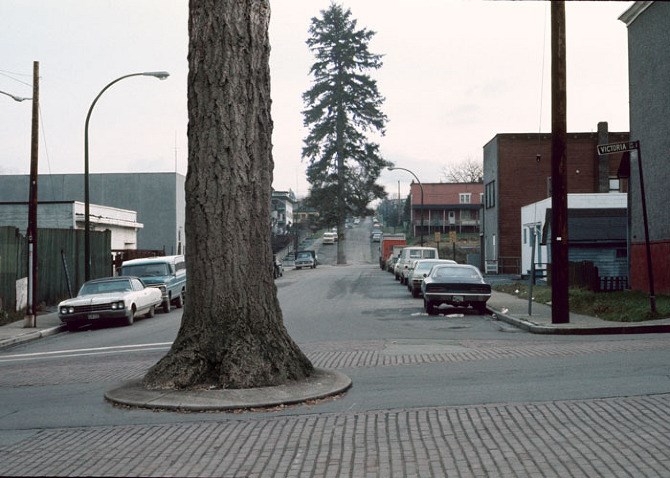 .
'This imagined place is created through a network of roundabouts, one at every existing intersection. While the present City of Vancouver sanctions various treatments for the centre space of roundabouts—community gardens, a monumental rock, and so on—in this "retroprojective" proposal, The Goodweather Collective offers us an alternative vision of the not-so-distant past, one wherein forward-thinking city planners leave an old-growth tree at the centre of each future roundabout.'
This is a great exhibit hosted by the Vancouver Art Gallery that features many local talents. Go see what our city is up to and get inspired!