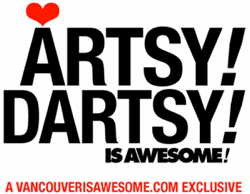 Vancouver has a vibrant art and design scene. It is our mission to make this stimulating world accessible to everyone.Artsy!Dartsy! is Vancouver's online Art & Design event guide. Offering comprehensive event listings since 2008, the site is updated daily to promote current and upcoming exhibits, lectures and shows. It is a resource for casual art-goers, industry professionals and tourists. With a user-friendly format, information is sorted by media, venue, schedule and location as well as handy street maps.For the full listing please head to Artsy-Dartsy.com.
This week the Gem Gallery presents a show entitled Pocket Landscapes. Opening reception of the group exhibition is this Friday, Mar 18, 6:30-10:30pm
'The exhibition is an inquiry into the particulars of a pocket of landscape definitive of place. We consider landscape to be better understood by moving through it slowly and gathering detailed information. We are interested in observing spaces and places by traveling through them while understanding their… simultaneous formation caused by our movement. Exemplified on a large scale are cities which develop according to peoples movements through them. On a small scale, a plot of grass changes as we move over it and flatten certain blades.
We are interested in a mimetic response to landscape in pockets, landscape found in our pockets, pocket sized landscape, pockets of landscapes or landscape that could fit in our pocket. Each artist will use a suitable medium to develop their inquiry.'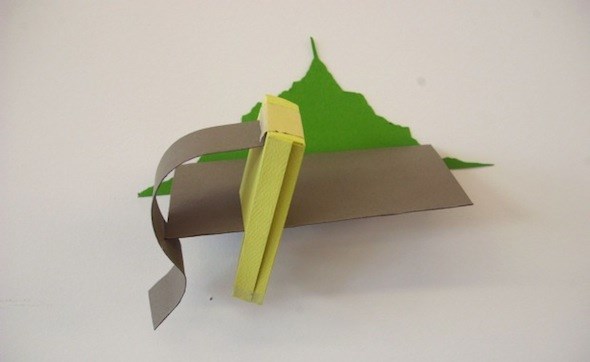 Artists:
Jo Peters
Hailey Gooch
Haley Hunt-Brondwin
Liz Toohey-Wiese
Carly Heffner
Lauren Everall
Alex Achtem
These seven artists are all in their fourth year at Emily Carr University.
The exhibition will run from March 18th – April 5th.
The opening will be preceded by an artist's talk at 6:30pm.
Other Notables: Check out the new Cutty Gallery in Crosstown on Beatty St. this weekend between 10-4pm before or after your brunch at Medina's.