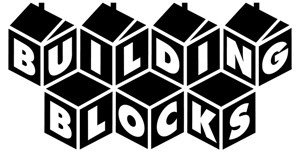 This sponsored feature takes an intimate look at real estate projects in and around Greater Vancouver, bringing you stories about the developers, the neighbourhoods and the homes themselves.
Today we'e taking a look Boffo Properties' CORDOVAN project.
The historical roots of East Vancouver run deep in this city.
At the turn of the 20th century, the area was a hub for shopping, culture, entertainment, and home to city hall, the courthouse and Carnegie Library. Today, East Van is again buzzing with energy as the neighbourhood embraces its ongoing evolution.
At the heart of all the action is CORDOVAN, a new residential development from Boffo Properties located at 557 East Cordova Street.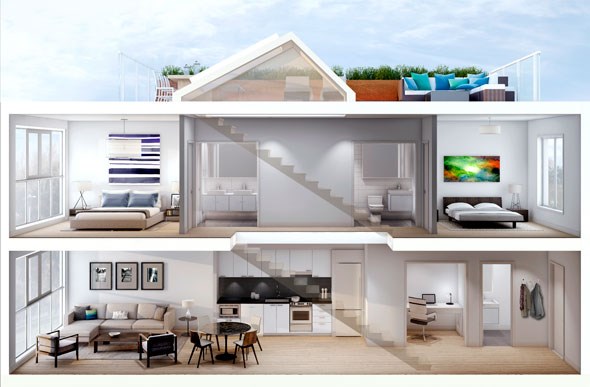 With prices starting from approximately $418 per square foot, CORDOVAN has the lowest price point for new construction in Vancouver. And in a city notorious for its pricey real estate, CORDOVAN's affordable price point, starting in the mid-$200,000s, gives first-time homebuyers an affordable opportunity to own a modern and stylish home.
Created in collaboration with Gastown's award-winning Gair Williamson Architects, CORDOVAN will include 24 one-bedroom flats and two-storey, two-bedroom homes with rooftop decks. The development features a modern industrial architectural design with burnished metal sunscreens that filter light to the upper-floor homes and coloured corten steel panels at street-level. Expansive windows and extras like spacious rooftop decks and individual front doors off an open-air courtyard complete the stylish yet functional layout.
Interiors designed by award-winning BYU Design, include colour palettes of white and black which add dramatic flair to the open concept design.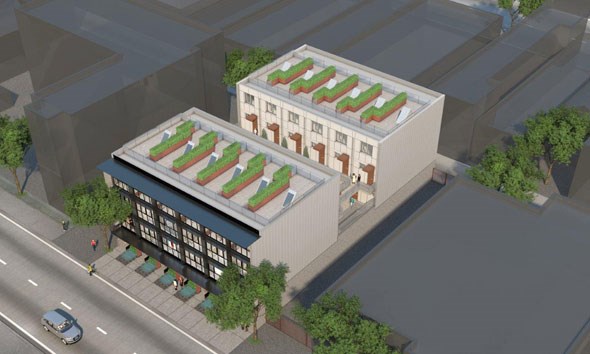 With trendy Gastown to the west, historic Strathcona and Chinatown to the south, and Commercial Drive to the east, CORDOVAN is within easy walking distance to many of Vancouver's most vibrant hot spots.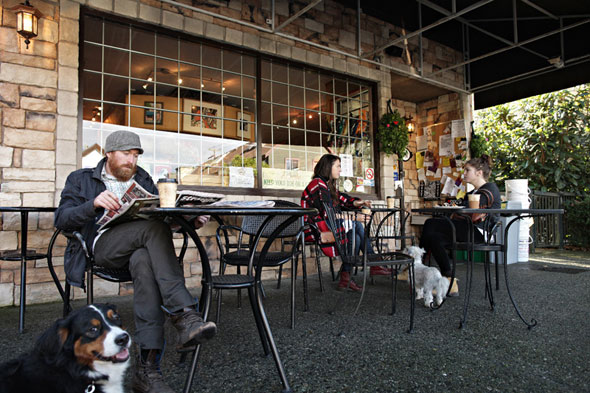 Photo courtesy Union Market
Just to the north of East Van, interior designers, decorators, stagers and architects are increasingly setting up shop in historic and cool Railtown. On every second Wednesday of the month, the Railtown District open house sees showrooms open their doors throughout the neighbourhood to showcase their products to residents.
CORDOVAN is also located just a five-minute walk from the Vancouver Urban Winery, where residents can take in an authentic winery experience without a long drive, and enjoy a combo of wine tastings, artisan foods and beverages. And located in the heart of Strathcona, vibrant Union Market allows residents to soak up the local vibe, and enjoy homemade Portuguese meals and treats.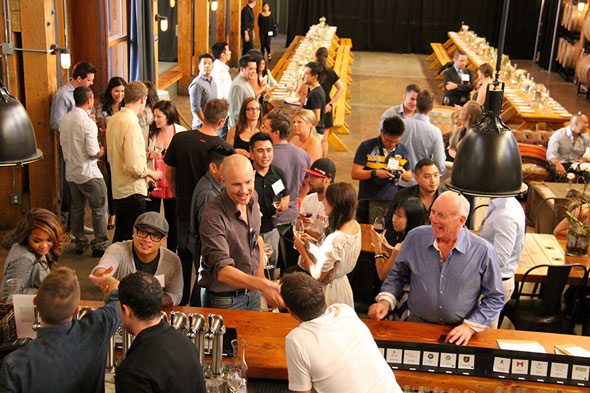 Photo courtesy Vancouver Urban Winery
For more information about Boffo Properties' CORDOVAN, visit boffoproperties.com/cordovan/