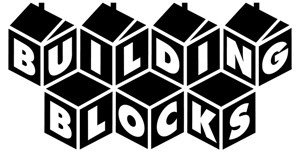 This sponsored feature takes an intimate look at real estate projects in and around Greater Vancouver, bringing you stories about the developers, the neighbourhoods and the homes themselves.
Very often, we see developers attempt to build too high, too dense – or perhaps not dense enough – creating a level of monotony that often leads to alienation and disconnection. With this reality in mind, we recently connected with MOSAIC Homes, a local home builder that understands the importance of balancing affordability with quality-of-life, creating homes and properties that become the beating heart of a neighbourhood.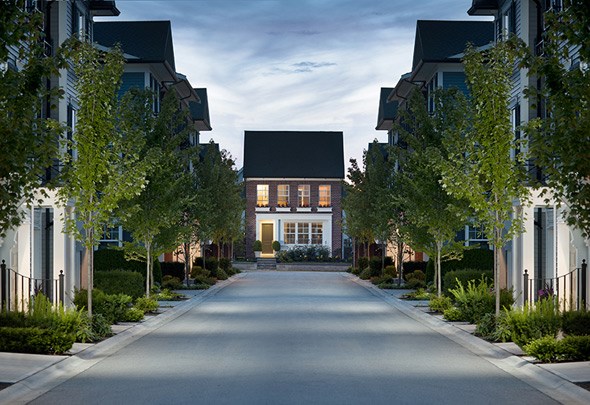 Inspired by thoughtful urbane densification, MOSAIC is focused on building apartments and rowhomes throughout greater Vancouver. But the real story can be found in the homes they build; where value is added through great design and the careful execution of many considered details, making a MOSAIC home recognizable, now and for years to come. It is a much more rational approach to housing, one that supports the goals and lifestyles of real people.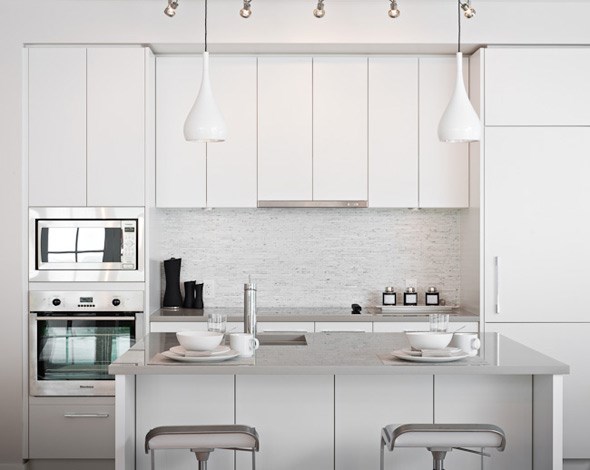 MOSAIC really looks to re-imagine a project in such a way that it becomes the cornerstone of the community. To create masterplanned communities with their own identity, supported by a mix of independent and community minded businesses and amenities.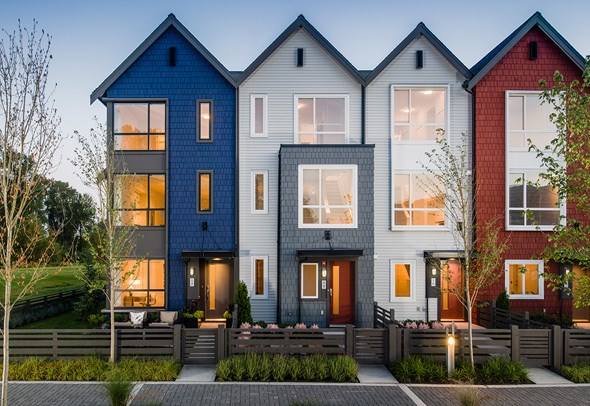 The perfect example of this ideal is FREMONT BLUE. A true live, work, play community with homes available to perfectly suit a variety of lifestyles; from growing families and first-time buyers to downsizers and investors. A bridgeless commute to downtown Vancouver with close proximity to the West Coast Express and over 650,000 sq ft of retail space in Fremont Village creates a vibrant lifestyle-oriented vision of riverside living. Adding to the charm of having residential, transit and retail within walking distance of each other is FREMONT's natural setting – a 13-acre nature preserve and the new 3-acre Dominion Park. Cradled by the 26km Traboulay trail where residents walk, ride and cycle against stunning vistas of Golden Ears and Mount Baker, all on the shores of Pitt River.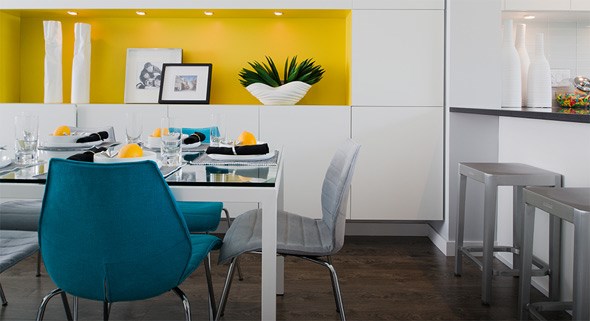 MOSAIC's innovation-through-design ethos is deeply rooted in every MOSAIC colleague and transitioned seamlessly into every project. It is a felt passion for housing and a never ending drive to build a better home that leads to the continuous exploration of new ideas. A commitment to research and development allows MOSAIC to continually challenge convention while moving forward towards the creation of the ideal home.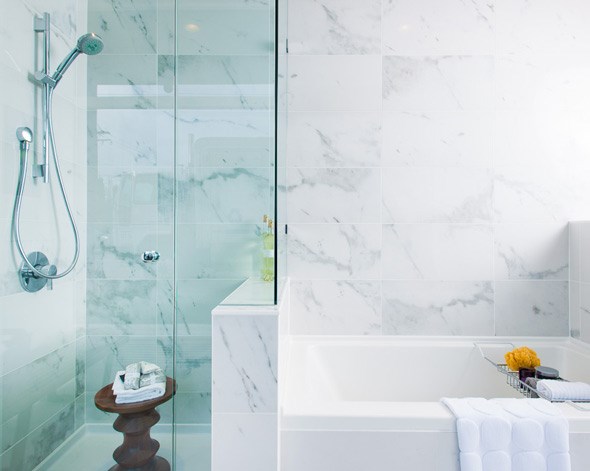 For more information visit MOSAIChomes.com.