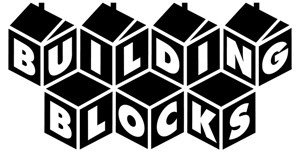 This sponsored feature takes an intimate look at real estate projects in Greater Vancouver, bringing you stories about the developers, the neighbourhoods and the homes themselves.
For Austeville Properties, the owner, developer and manager of the all-new Pacific Palisades rental complex, few things are as important as fostering community amongst tenants, local businesses and the neighbourhood. Which is why Austeville asked its PaPa team to create a program for PaPa renters that provides exclusive access and ongoing deals from retailers and services near the two towers at Robson and Jervis.
We call it PaPa Perks. Our partner program includes these six businesses:


A free natural Aspen Clean cleaning product with first-time cleaning services (which includes 100% natural, ECOCERT-certified unscented laundry detergent, valued at $19.90).
$25 application fee waived, $30 driving credit, $30 first-year membership fee ($35 savings), 1-2 Zip cars parked in PaPa garage.

A $10 gift card.
$20 off moving boxes for any order over $100.


$25 off each of the first 3 SPUD orders.
$25 off first cut, $25 off first colour at Aveda. 10% off products on first salon visit.
And that's just scratching the surface. For the growing list of PaPa Perks partners click HERE.
Retail Tenants
PaPa's retail spaces are situated on the ground floor of the 20-storey Robson Tower, and are very much in keeping with the West Coast Modern spirit of Pacific Palisades.
PaPa's anchor tenant, CB2, is opening its first Vancouver location at Pacific Palisades in February. CB2 (part of the Crate and Barrel family) features "affordable modern" furniture and accessories designed particularly for urban spaces. Need to outfit your new PaPa pad? CB2 should prove the perfect fit.
Vancouver's independent beauty and skincare specialists Shifeon will also soon call Pacific Palisades home. Shifeon offers an unsurpassed selection of cosmetics, skin care and fragrance products. Services such as boutique facials will make it as easy as heading downstairs to access the best skin care in town.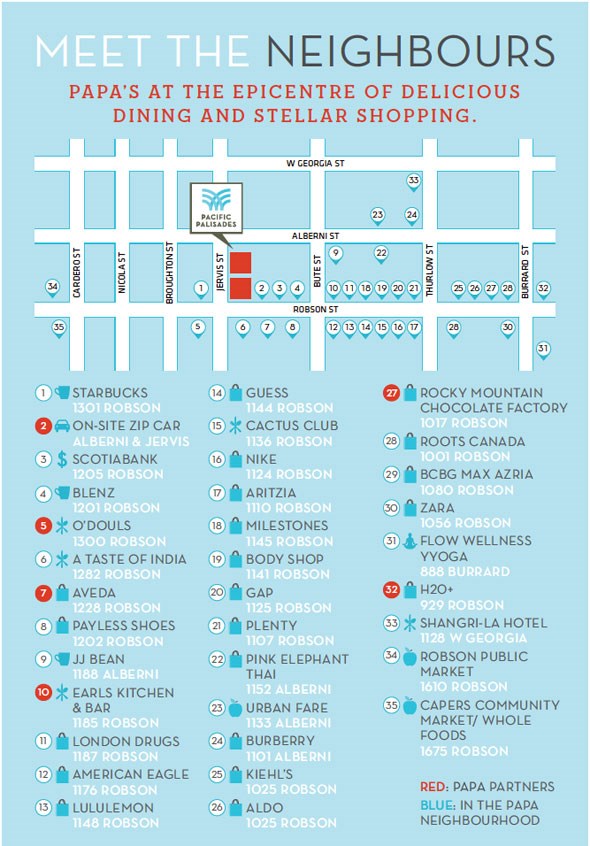 Want to call PaPa home? RESERVE your place today in what will be downtown Vancouver's most sought-after rental community.