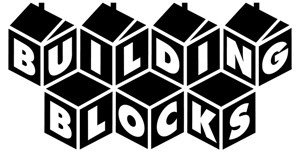 This sponsored feature takes an intimate look at real estate projects in Greater Vancouver, bringing you stories about the developers, the neighbourhoods and the homes themselves.
In the first part of our three-part series on the new Pacific Palisades rental towers, we shone the spotlight on the dining and lounging areas of the apartments. In this second part, we are focusing the attention on the all-important Bs: bedrooms and bathrooms.
Sleeping in Comfort
Whether you are in a studio or one-bedroom, we believe that your sleeping space should be serene. With that in mind, all bedroom areas feature classic white-oak hardwood flooring and neutral paint tones to allow your individual design elements to take centre stage. Spacious closets are also in place. The studio suites have a 5' 4"-wide full-height closet plus an additional coat/linen closet while the one-bedroom suites boast a 6' 4"-wide full-height bedroom closet plus two additional coat/linen closets.
Each suite is outfitted with blackout shades for those times when you need peace and quiet—and darkness.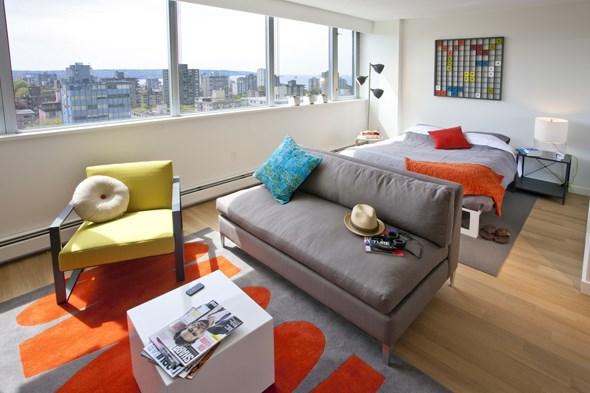 Studio bedroom space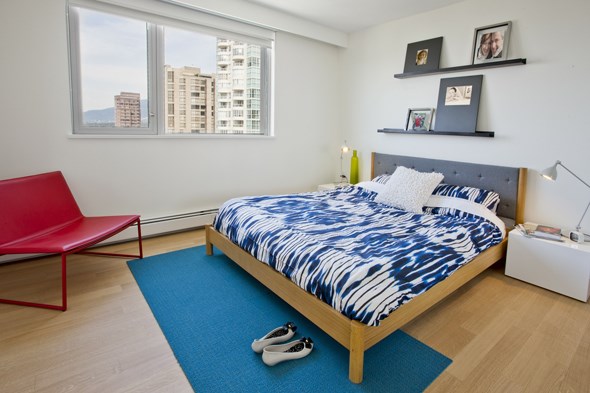 Spacious bedroom in the one-bedroom suite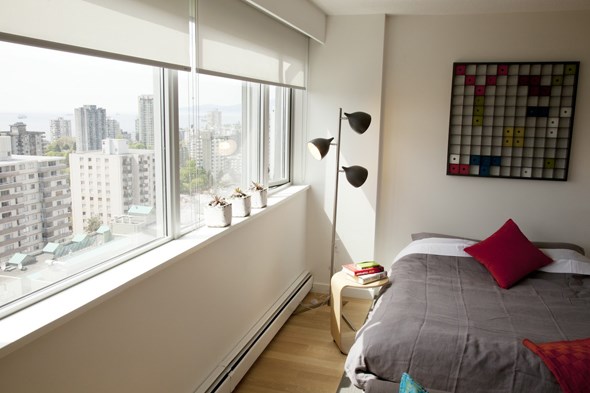 Blackout shades allow a peaceful sleep until you are ready to start the day
Be king (or queen) of the throne
At Pacific Palisades, all bathrooms have been designed to maximize usability and space while keeping with the West Coast Modern aesthetic feel. Let's take a closer look at arguably the most important place in any residence!
Each bathroom features 12" x 24" porcelain tile, quartz countertops, Grohe faucets and fixtures, Greenlam full-wrap laminate cabinets in natural wood finish, tiled shower with accent tile and a luxurious soaker tub. All shower rods curve outward to give you some extra shoulder room. Bathrooms are also outfitted with Toto Drake 1.6 Gpf water-saving toilets and energy-efficient LED and fluorescent lighting.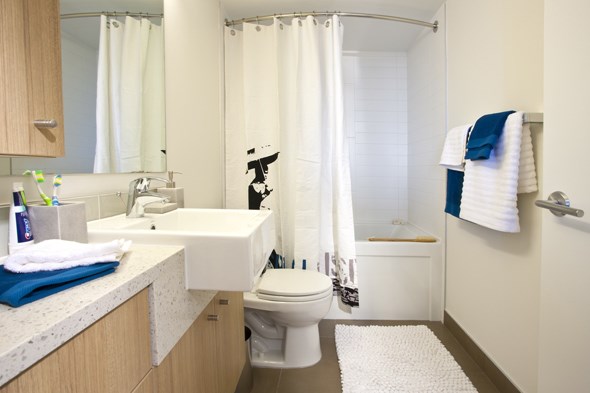 Own the throne in style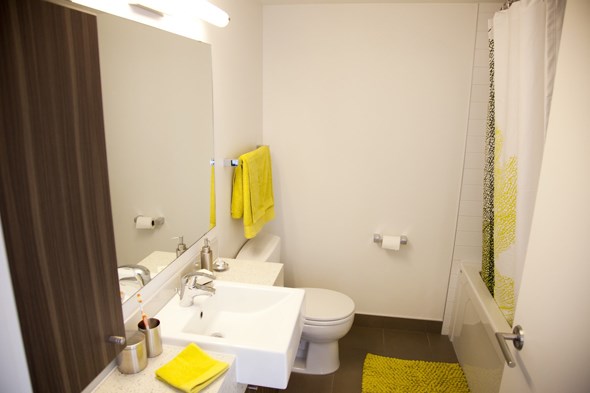 12" x 24" porcelain tile and Greenlam full-wrap laminate cabinets in natural wood finish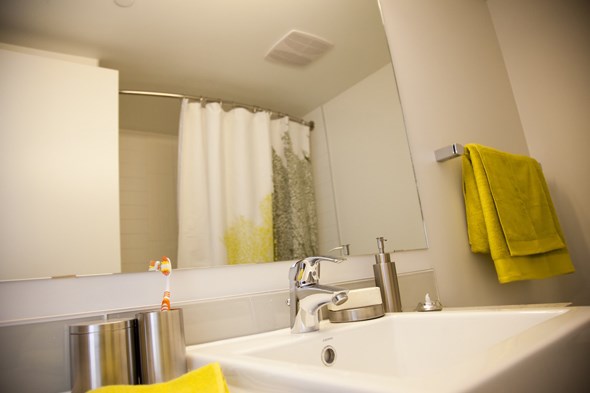 Grohe faucets and curved shower rod for maximum luxury and space
Want to call PaPa home? Get your application in today. Details here.