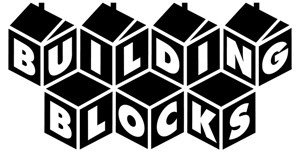 This sponsored feature takes an intimate look at real estate projects in Greater Vancouver, bringing you stories about the developers, the neighbourhoods and the homes themselves.
In our past Building Blocks reports we shared with you details on Pacific Palisade's rich and A-list history, and the progress of the new Pacific Palisades rental towers. With days away from our first tenants moving in we want to show you what living is like at PaPa. In this first of a three-part series, we are shining the spotlight on the spaces of your apartment set for dining and lounging.
Let's talk about kitchens
Whether you are Canada's Top Chef in training or just Top Chef of take out the kitchens are designed to suit your personal style of cooking and eating. All kitchens feature 12" x 24" porcelain tile floors, quartz countertops, a gorgeous glass tile backsplash and Grohe faucets and fixtures. They also have Greenlam full-wrap laminate cabinets in a natural wood finish––perfect for storing your culinary supplies. The GE EnergyStar stove (self-cleaning), European-styled counter-depth fridge (with wine storage rack!) and dishwasher were selected for maximum usability in keeping with a West Coast Modern aesthetic feel.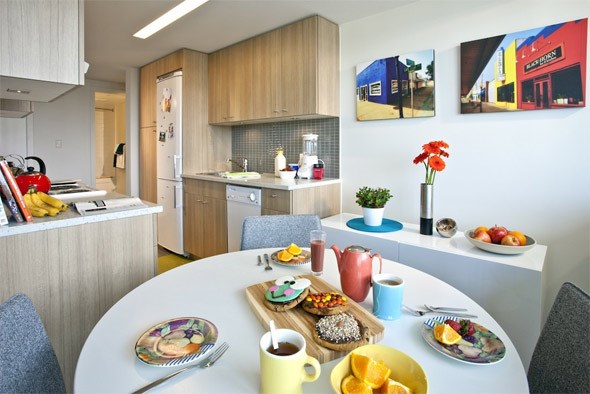 Mornings at Pacific Palisades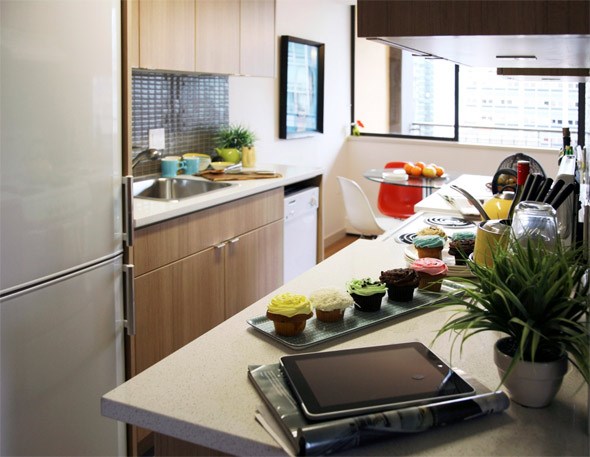 Multi-purpose kitchens for urbanites on the go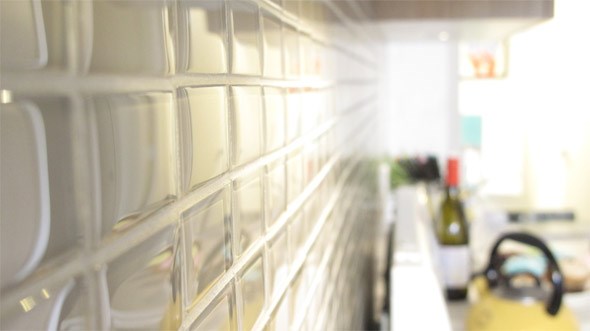 Glass tile backsplash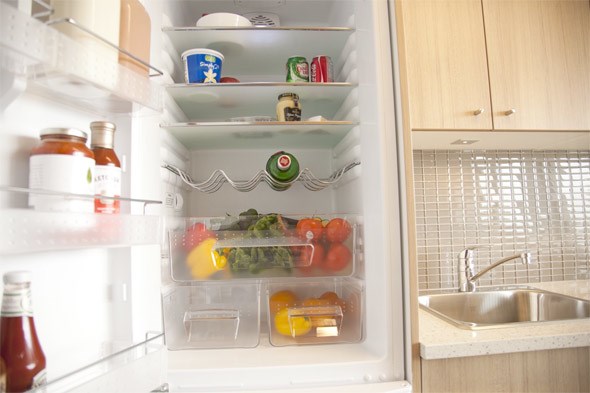 Fridge stocked with PaPa partner SPUD groceries delivered to your door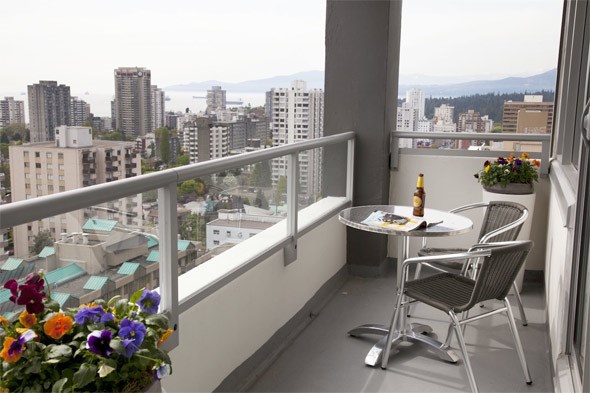 A pre-dinner sunset on your 4.5' x 20' balcony
Living is easy in these living room spaces
Stepping foot into your studio suite, the view and light are first to steal the show. The open concept studio plan neatly identifies dining, eating and sleeping spaces while not compromising lifestyle. Yes, you can entertain in a studio—and with style.
While the studio suites have an open concept plan, one-bedrooms have a separate living room area to relax in. Both suites feature classic white-oak hardwood flooring. The large, double-glazed windows allow for maximum natural light and come outfitted with roller shades for when you need to minimize light and noise. All suites feature neutral Benjamin Moore paint on the walls and ceilings, a blank canvas for Pacific Palisades residents to turn into their individual home.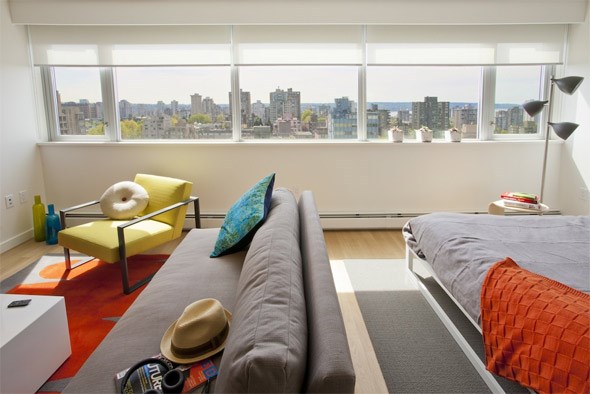 Welcome to your studio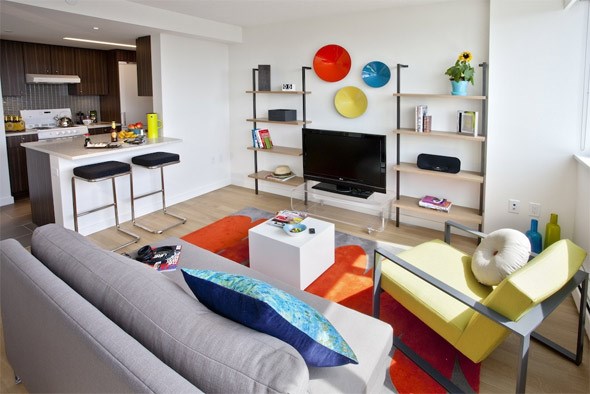 Studio suite living room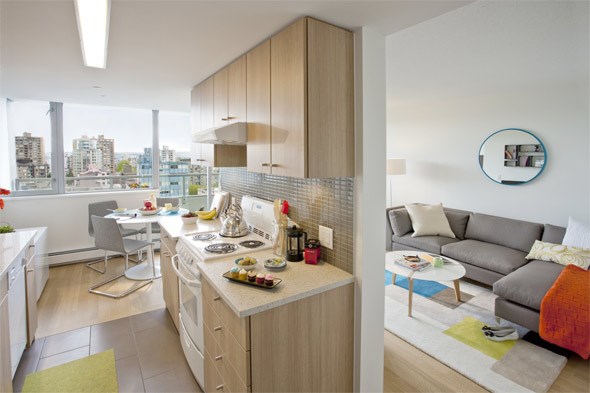 One-bedroom kitchen, dining and living areas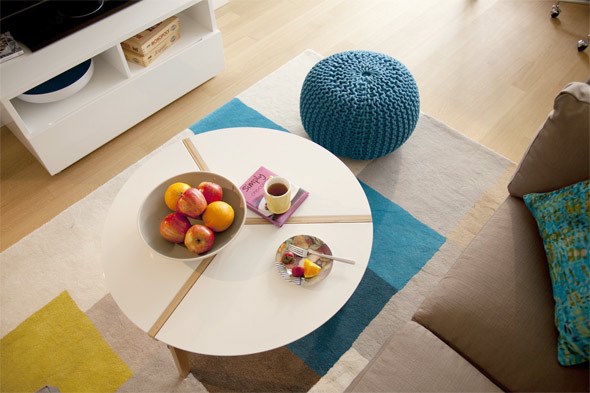 Coffee table snack stop!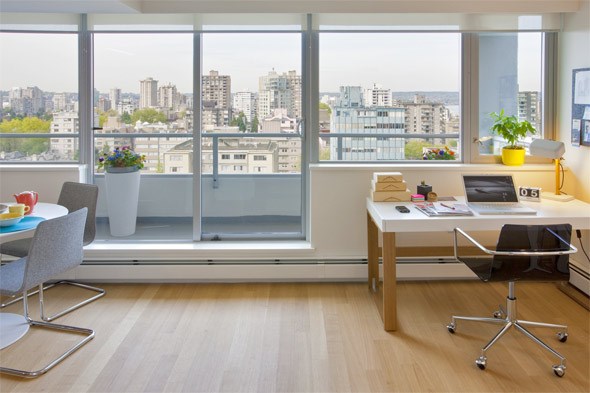 One bedroom live/work space
Want to call PaPa home? We're still accepting applications here.