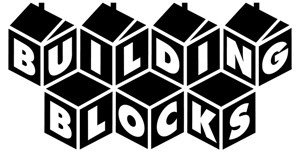 This sponsored feature takes an intimate look at real estate projects in Greater Vancouver, bringing you stories about the developers, the neighbourhoods and the homes themselves.
For over 40 years, Adera has earned its right to be pretty darn awesome. They're one of BC's leading multi-disciplinary real estate organizations, having built a world-class portfolio that includes their newest project in North Vancouver - seven35 - which we're showcasing on V.I.A. in three parts, this being the third.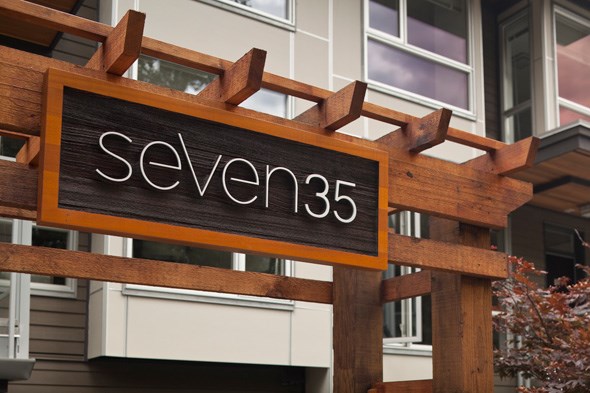 In THIS first post we introduced you to Adera's philosophy and now we're taking you right into the heart and the mind of somebody who lives it. Dave Norona is a North Shore athlete who is pretty much the perfect embodiment of this philosophy of LIVE WEST COAST. Over the years he's participated in over 400 race events in triathlon to adventure racing, motocross to backcountry sledding - Dave's passion for the outdoors is truly inspirational. He attends a lot of Adera functions like their annual Grouse Grind Challenge, he's part of the Adera family and their pro-adventure athlete.
Below is a video where Dave introduces seven35, as well as a Q+A we did with him...
http://www.youtube.com/watch?v=BIJQ20QvD-8
When it comes to the fantastic outdoor activity options on the north shore, do you have any hidden gems that you can share?
During the spring, summer and fall, the mountain biking, hiking, and kayaking around the North Shore is some of the best in the world. In fact you can do all three in a day and experience seals, whales, eagles and other marine life by morning in Deep Cove, then head off into the trails on Fromme, Mount Seymour or Cypress to some of the most technical trails for both mountain biking and hiking and see deer, and if your lucky enough, a bear. It is not all about the gnarly though, there are tons of easy hikes that you can enjoy with your family and pets. There is a life time of exploration! I am continually wowed every time I go out! During the winter the skiing on all the local mountains is awesome. Grouse and Cypress are my favourite and Hollyburn Mountain offers great Nordic skiing as well as ski touring! We have it all here on the North Shore!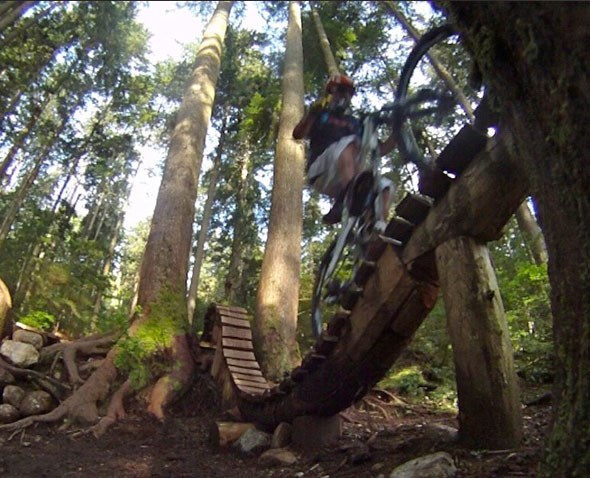 Dave Norona
What's one of the most exciting outdoor challenges you have taken on in North Van?
During the summer we have what we call the Tripple Crown Ride. This is a mountain bike ride from Deep Cove up Mount Seymour, Fromme Mountain and Cypress Mountain ,all off-road up and down into Horsehoe Bay. It is epic and is always finished off with cold beer!
Any tips for those who want to embrace the active outdoor lifestyle as beginners?
Just get out and explore the easy trails to begin with. Mosquito Creek is a perfect example as you can ride your bike, run or walk your dog and it feels like you're miles from the city. As you gain fitness you can explore further, just make sure to bring the right gear with you!
As a North Vancouver resident, what do you love most about living in the area?
I have lived on the Shore for 20 years and have travelled the globe racing in some of the most beautiful and remote areas on the planet and I can honestly say that none of those places come close to the North Shore, which is why I live here!
Any fun tips for those wanting to explore the Mosquito Creek trail right next to seven35?
Just grab your family, friends and pets and head out to enjoy the serenity that is right at your door step. I am constantly amazing how quickly you can feel like you're in the wilderness right from your doorstep! It is amazing!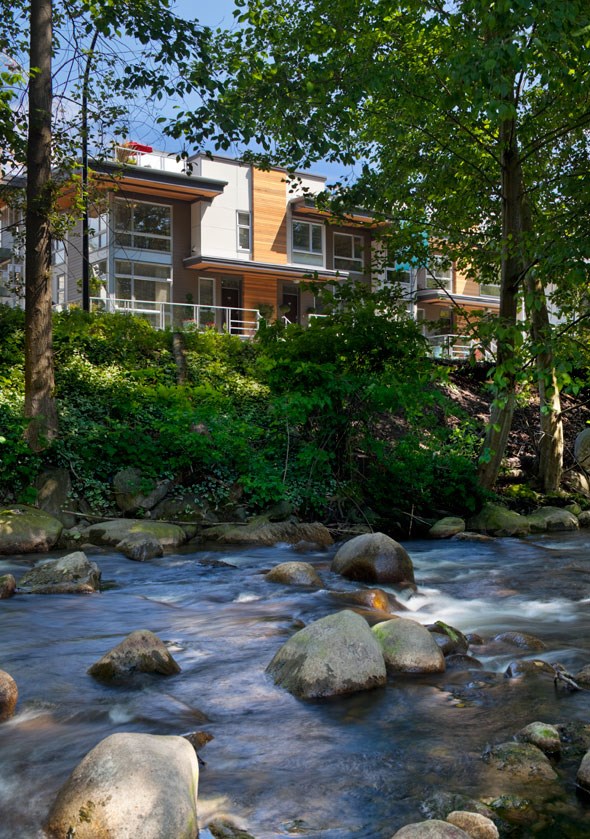 Motivational words to live by?
You only get one Kick at the Can! So Dent the Heck out of it!
Homes at seven35 start from under $300,000 and range in size from 450 square foot junior one beds to just over 1,000 square foot two-storey townhomes with two bedrooms. Learn more HERE!