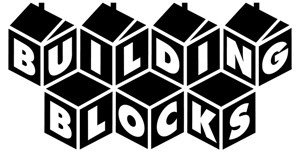 This sponsored feature takes an intimate look at real estate projects in and around Greater Vancouver, bringing you stories about the developers, the neighbourhoods and the homes themselves.
Many people dream about someday building a home on an island, but for most, the task is daunting. First and foremost is the issue of proximity and cost. How do you find a place that is both affordable, and not 4+ hours from home?
Gambier Island is one of Vancouver's best kept secrets. At just one hour from downtown Vancouver, it's a wild and beautiful place, home to deep forests, rocky shorelines, secluded beaches and hundreds of kilometers of trails. It also features some of the most affordable land you'll find so close to the lower mainland with 5 acre properties starting at $139,000.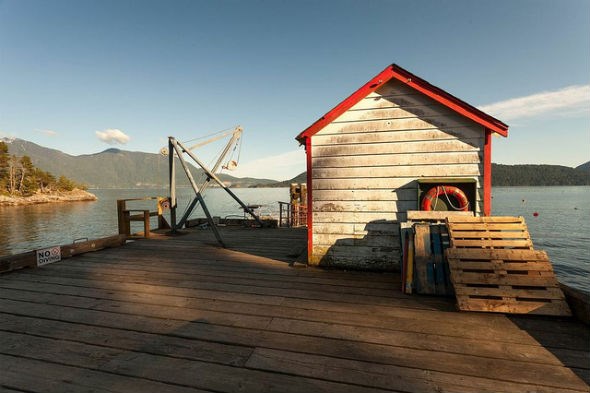 The island isn't for everyone. Establishing a foothold there can be challenging. With no car ferry or services, it can take a lot of work to set up a homestead. But for those who dare, the payoff is unmatched. Remember that bit about deep forests, rocky shorelines and secluded beaches? It's all a short water taxi ride from Horseshoe Bay that makes you feel like you're a million miles from civilization.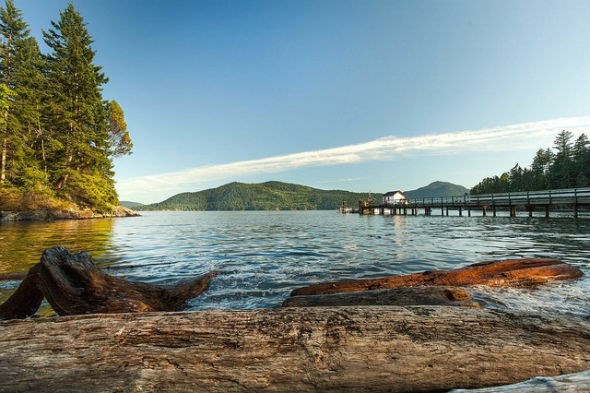 One of the most exciting developments on Gambier is the Fircom Plateau community. With incredible views of Howe Sound and the North Shore Mountains, the area has become the destination for locals looking to live a life less ordinary. Tiny cabins dot the landscape, with cozy arrangments of chairs and benches around firepits. Outdoor showers are nestled in amongst cedar groves, gardens are taking shape, and deer fences are going up to protect veggie patches from four-legged marauders. It has become the go-to place for homesteaders looking to set up shop a stone's throw from urban life in Vancouver.
Homesteading can be one of the most challenging but fun things you'll ever do. It's not for everybody though. To go from raw land to dream home is no small task, which is why the Fircom developers started the Gambier Island Tiny Getaway Project.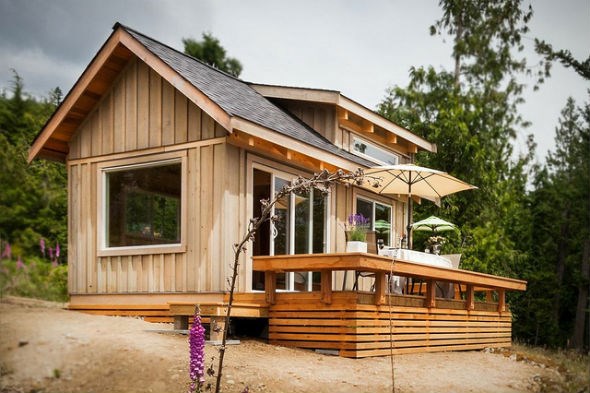 Inspired by the tiny house movement and projects like this other Fircom cabin, which has been featured on countless design blogs, the Gambier Island Tiny Getaway is designed to jumpstart the island homesteader's ability to start using and enjoying their property right away.
The Getaway is the perfect base of operations for building your dream home, a workshop to slowly plug away at developing your acreage, or outfit it as your camp shack for spring, summer or fall.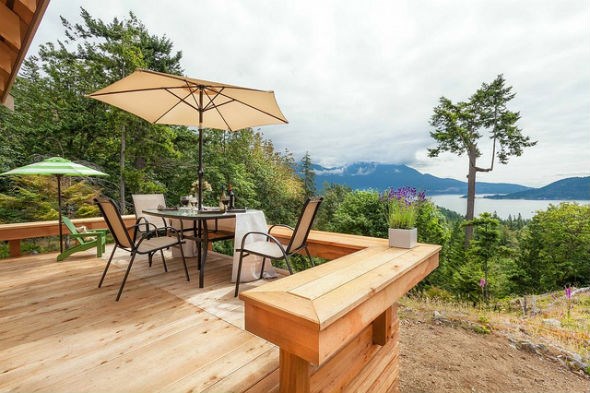 Built by Click Modular Homes at their shop on the Sunshine Coast, barged over to Gambier, and installed on Lot #54 in the Fircom Plateau community, the Getaway sits on a five-acre lot with incredible views of Howe Sound and the North Shore Mountains.
At 8'X16', its fabulously sunny deck is big enough to host a party, and the inside loft is just right for a family nap. The exterior has been finished in cedar, perfect for life on the West Coast, and the amenities are a 4'x4' privy in the ferns. While the Getaway demo is on Lot #54, any lot on Gambier can be outfitted with its own Getaway for approximately $40,000 on top of the listed price for that lot.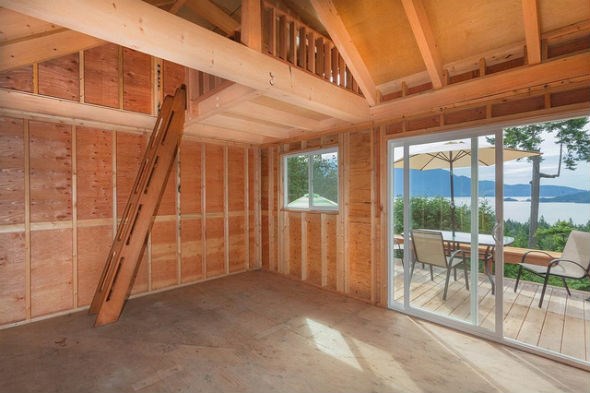 You can check out the tiny getaway, and Gambier Island by booking a tour with island realtor, Rick Gustavson. It's a great way to spend a Saturday morning!
604.760.7121
rick@rickgustavson.com
FACEBOOK: FB.com/RickGustavsonRealEstate
WEB: islands.rickgustavson.com
TWITTER: @RickGustavson
http://www.youtube.com/watch?v=L4x9y2JqhEc