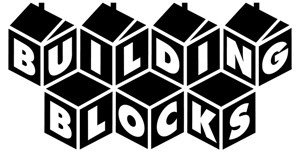 V.I.A.'s Building Blocks sponsored features offer intimate looks at real estate projects in and around Greater Vancouver, bringing you stories about the developers, the neighbourhoods and the homes themselves.
As Metro Vancouver enters a new wave of growth in residential real estate, a more innovative and socially-conscious community of developers are coming up with new ideas about philanthropy and community giving. Increasingly, developers are aware of the value in creating housing that connects home buyers with their community in meaningful ways.
Last spring, Westbank launched its latest condo development in downtown Vancouver with an announcement that every home sold at Vancouver House would put money towards building a home for a family in a garbage dump community in Cambodia. Operated by World Housing, this program offers a one-for-one model similar to TOMS shoes. Their program is a global initiative, but something sure to appeal to their jet set buyers from many different parts of the world.
This week, Marcon announced it will be making a substantial donation to North Shore Rescue in a new program which pairs condo buyers with charitable giving. A portion of every home sold in Marcon's latest project in Lynn Valley called Mill House will go towards a larger corporate donation to the Tim Jones Legacy Fund. This program represents a more local approach to philanthropy, and is a cause that rings true with home buyers and the greater community.
Marcon has built over a thousand homes on the North Shore, and a big part of why people buy is because of the outdoor lifestyle provided by proximity to mountains and trails. By partnering with the North Shore Rescue, they can give back to a group that has been keeping outdoor adventurists safe for many years, as well as spread awareness about how NSR works to a larger community.
With Marcon's announcement, other developers are sure to follow with their own charitable giving programs. As the trend continues, more developers are likely to agree that philanthropy is a price to be paid for success and they can push the bar by creating innovative charitable projects that create meaningful change – as well as good homes – for buyers.