Our In The Village on False Creek project, in which I moved my family down to the former Olympic Village and blogged about it for a year, came to a close last month. We wrapped up the final month by holding a t-shirt contest where we commissioned 10 local illustrators to give us their interpretation of what makes the Village awesome. After you whittled down a top 3 through an online vote the judging panel made up myself, Bob Rennie and senator Larry Campbell went to work and chose Kim Ridgewell and Leah Gregg's design as the WINNER. I'm pictured wearing it here outside of our suite; the campaign may be over but we're staying put in our rental unit because we absolutely love living in Southeast False Creek. Oh, and my son Arlo is wearing Tyler Quarles' DESIGN, which we got made in kids sizes!
Want to win one of these tees? Cool, because Rennie wants to give you one. Simply go down to the Village, shoot a photo of something you think is awesome, and post it to Instagram. Tag it #inthevillage and mention @RennieVancouver. Boom. The first 25 people to do this will receive a t-shirt. The Rennie team will contact the winners and they can pick up at the Village Presentation Centre.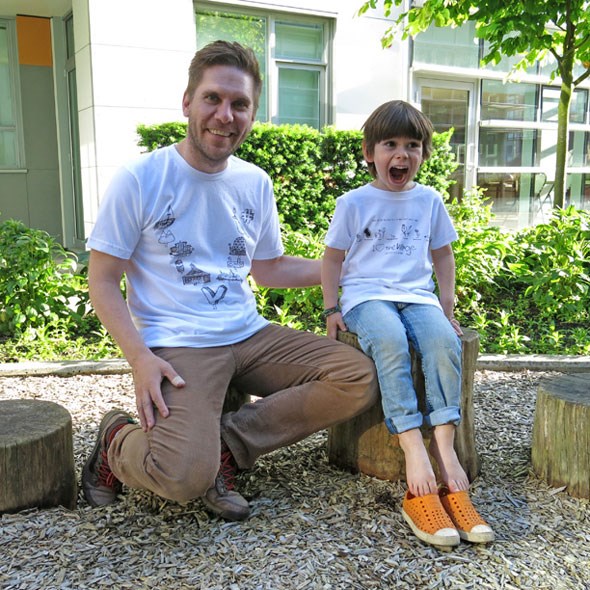 As a side note, did you see the piece by Andrea Woo in today's Globe and Mail about Richmond's 365 Days of Dining campaign? They talked about our In The Village project in it! HAVE A LOOK.