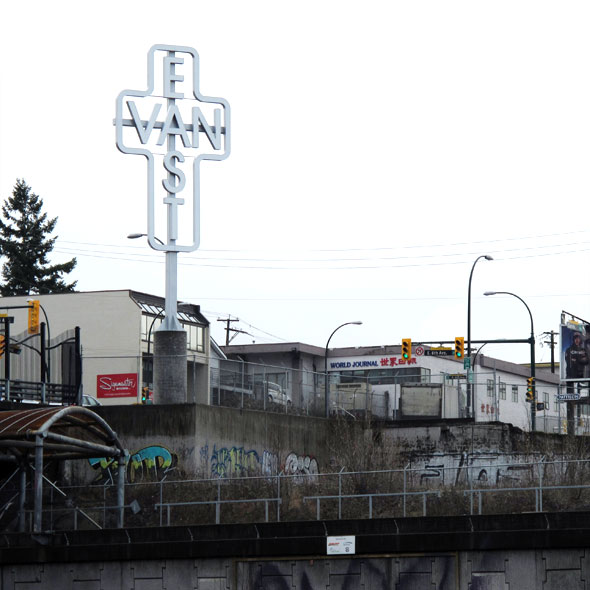 Somehow one of the most divisive public sculptures in this city (and my personal favourite), V.I.A. originally REPORTED on Ken Lum's Monument for East Vancouver back in January of last year right after it was erected at Great Northern Way and Clark Drive. Ken has since been gracious enough to do a PROOF feature for our print magazine and has also SPOKEN at a Pecha Kucha Night that we co-sponsored. I recently found this video clip detailing the making-of floating around the internet so I pinned it down and embedded it here for you to enjoy!
http://www.youtube.com/watch?v=Jr3ZGv-BFAc
Learn about this sculpture on the official COV site HERE.