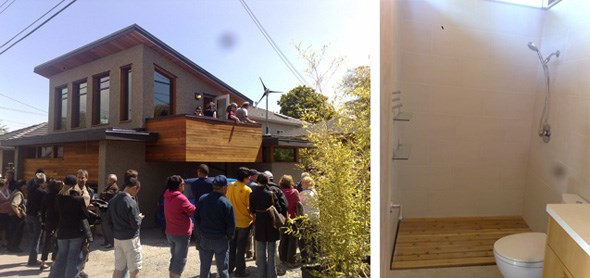 In case you missed it, this weekend was the open house for Vancouver's first official laneway house (courtesy of Lanefab Construction). If you're lucky enough to own a house in the Vancouver area and you've got some extra space... forget a trampoline, just throw up one of these babies for around $250,000. Seriously though, this little house (about 700+ square feet) is absolutely amazing! Beautifully designed, with tons of natural light. Even the exterior finish has a "Vancouver special" kinda feel.
More photos and then some!
Here's a little piece they ran on the CTV news Saturday night too, I made the footage waiting in line.