This article is from our series about neighbourhoods in Vancouver that people love, written by the folks who live in them. Want to pitch yours? We'd love to hear from you. Email contact@vancouverisawesome.com.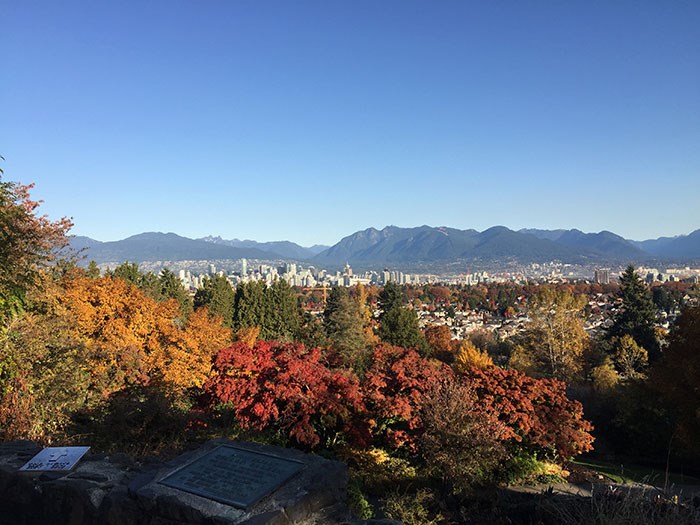 We live up Main Street. We get Car Free Day, the Vancouver Canadians, the Bloedel Conservatory and Queen Elizabeth Park. This neighbourhood has been an amazing place to raise a family. We have 20 kids living on our block, and many have known each other since they were toddlers.
Little Mountain is also referred to as Riley Park or Hillcrest, because we have those parks and facilities, too. Within a short radius we have the hustle bustle of Main Street with its quirky restaurants, barber shops and book shops. A couple blocks over we have blocks and blocks of green space, Nat Bailey Stadium, Saturday Farmers Markets and the Hillcrest Community Centre.
Other than an outdoor basketball court for all of the kids who seem to be basketball-crazy these days, we pretty much have it all in this eclectic neighbourhood.
Weekly Winter Farmers Market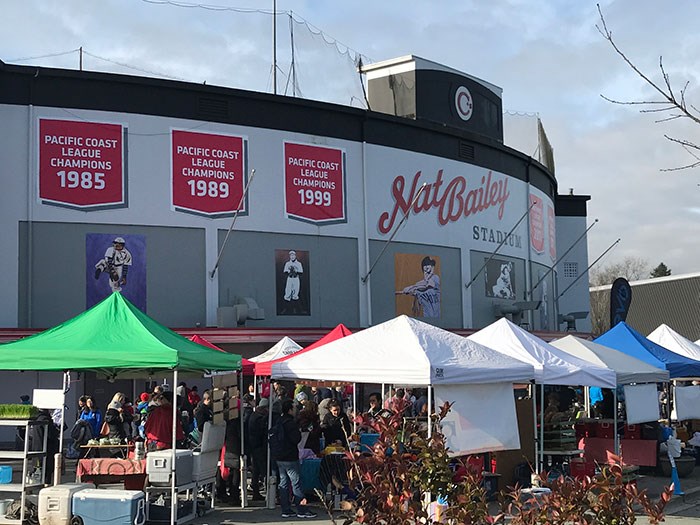 There is nothing better than waking up on a Saturday and taking a walk to the Farmers Market for some local organic food, music and coffee.
It's pretty difficult to find an unfriendly face amongst the market goers and purveyors at the weekly Farmers Market at Nat Bailey. It runs every Saturday in the Winter until April 11, 2018. Here you can find everything from the freshest, most delicious apples and produce from farms across B.C., to local wine and spirits, poultry, meat, breads and pastries, and some of the best food trucks in Vancouver. Bring your reusable bag or two, and your debit card. It is easy to spend many of your hard-earned dollars at the Market, so you'll need to stock up on Market bucks. But hey, it's all local and these small businesses have fascinating stories to share about how they got their start and their commitment to sustainability and the environment. Some of my children's great memories and experiences have come from visits to the Farmers Market - getting introduced to Earnest Ice Cream before it went mainstream, and the Bees Knees Christmas Trees, where they helped spruce the idea to make ornaments out of trunk ends. It's a sweet story as are many of the stories, discussions, musicians and people we meet on Saturdays (10 am – 2 pm) at the Winter Farmers Market.
Baseball Central
We have baseball fields and diamonds for days. If you've grown up in this neighbourhood, there's a pretty good chance you've played Little Mountain Baseball. Also a good chance you've been to a Vancouver Canadians baseball game. It's an inexpensive way to spend an entertaining afternoon or evening with friends, even if you're not a big sports enthusiast. The Vancouver Canadians have done a great job in recent years of bringing an all-round fun and inexpensive experience to their events. The games start in June. What's also cool about the Canadians, is they are hiring local teens. I love seeing kids from the neighbourhood working their first jobs at Nat Bailey. Another close walkabout destination for kids is Abbies Sports. Abbies has been around for decades. It's a local sports shop with all of the latest and greatest baseball gear and other sports equipment. Abbies is a big supporter of youth at Little Mountain Baseball and also hires local teens. Learning retail and customer service surrounded by sports in a first job for young people is a winning combination. This community is raising some mighty fine baseball players and teaching them skills for life. Little Mountain Baseball has won some prestigious titles, as have the Vancouver Canadians, and there are more championships to be won.
Hillcrest Community Centre & Riley Park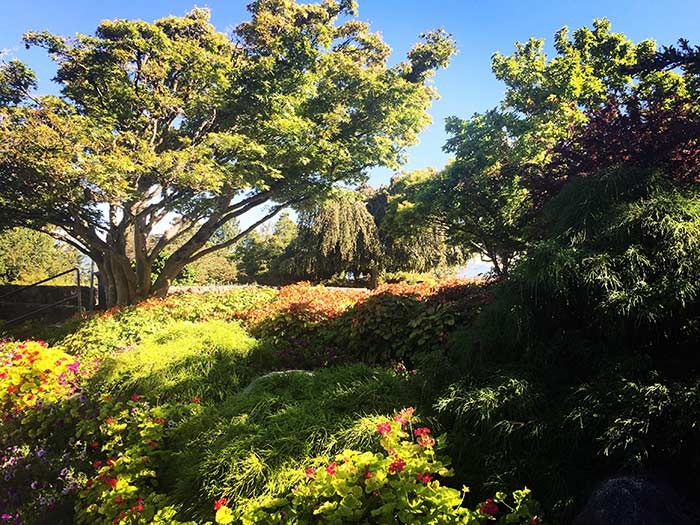 This community centre is a legacy from the 2010 Winter Olympics and is thriving with activity. The indoor recreational facility is home to the Vancouver Curling Club, and also has an indoor and outdoor swimming pool, ice rink, gym, library, preschool, seniors' activities, rooms for rent for kids birthday parties and events, and an indoor basketball/volleyball court. With both my boys playing Vancouver Thunderbirds Hockey (for MANY years) it is a huge blessing when we get ice times at the rink at Hillcrest! The folks at Blue Parrot Coffee know us well. And they are always smiling and happy to please. This community centre is surrounded by baseball diamonds and soccer fields, and is a natural hub for enjoyable walking, swimming, skating, and biking, for the entire community. Across the street at Riley Park is a new green space, children's playground, bountiful community garden and yoga classes in the open field in the summer. Such a cool vibe here.
Queen Elizabeth Park
At its height, it's the tallest elevation in Vancouver. Tourists flock here in the spring and summer and for us locals, it is a breath of nature and fresh air, in the heart of an increasingly busy city. Visits to the Bloedel Conservatory and Seasons in the Park Restaurant are always enjoyable. As a family, when my boys were small, we would often walk up to see the colorful birds and then enjoy a hot chocolate or lunch on the patio of Seasons. But in addition, there is so much more to QE. Pitch n Putt, disc golf, tennis courts. Simply walking up and around the park and taking in the beautifully-maintained gardens and tall trees in all seasons is what truly makes this park a jewel in the centre of our city. Not to mention that when it does snow, we enjoy fun sledding on the hills here. We love our QE Park.
Main Street Shops and Restaurants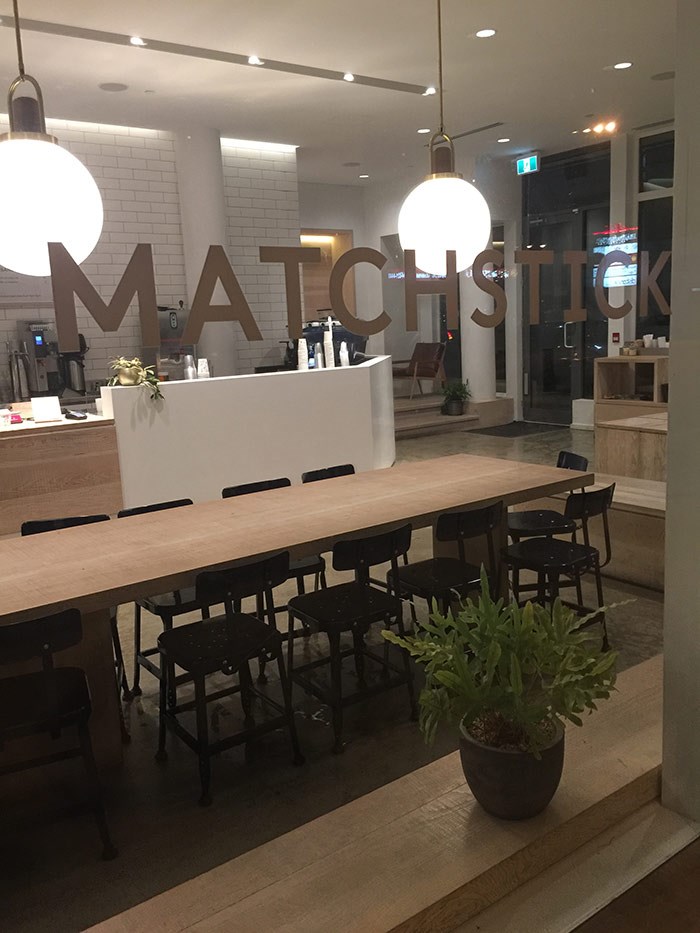 Surely Main Street from King Edward to 33rd deserves its own blog post but for this post, I'll just share some family favourites. The always-pretty Flower Factory has moved into the neighbourhood recently, as well as Italian restaurant, Autrostrada. An Autostrada host told me outright, they are catering to the locals. Their in-person reserve and text system is great as well as their food. The home page of their web site says it all: "Pasta & Wine Close to Home". Yes please! It's a welcome addition to Little Mountain. Next door, Matchstick Coffee has been open for a while and is a great place to enjoy coffee and meet up with a friend or colleague. Trafiq is always a favourite with its delicious sandwiches, coffee and in-house bakery. Always a real treat. East is East is a go-to, especially on cool Wintery nights and they also do take-out which is helpful for young busy families. In summer, my boys love to go to Innocent Ice Cream but the sign on the door currently says it is temporarily closed. Hoping they come back for when the sun hits.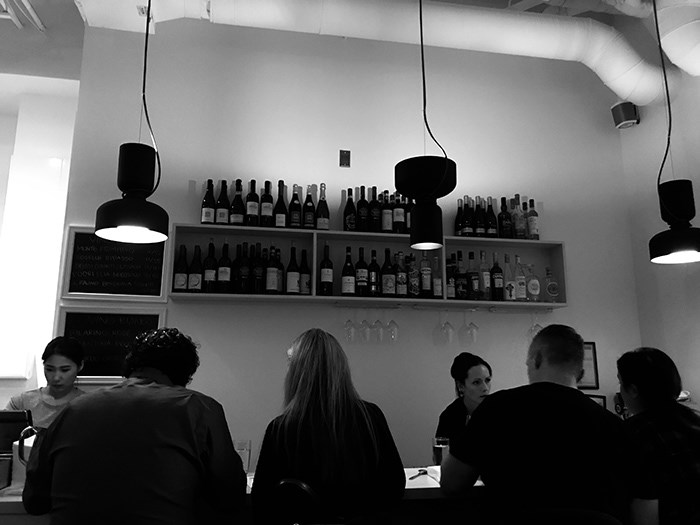 There are MANY vegetarian restaurants, and other notable restaurants on Main Street. We are so fortunate we don't have to walk far. Now all we need is a Fresh St. Market for groceries and our neighbourhood for food is pretty much complete! East West is popular for groceries closer to King Edward. There are also many shops along Main for picking up last-minute gifts. Most of these are one-store, small businesses. When the boys were small we would do a lot of shopping at Beansprouts. And I still love their windowfront displays. It is really tough to mention all of the great shops on Main Street because there are so many! A quick shout out to a few additional family faves: Paulie's Barber Shop, Solly's Bagels and Rose's Nails. Also, further down Main, Uncle Bill's Hillcrest Plumbing, the Fish Counter, and Don't Argue pizzeria. Good people working in these Main Street establishments, providing quality products and services to the locals so we don't have to venture too far from home.