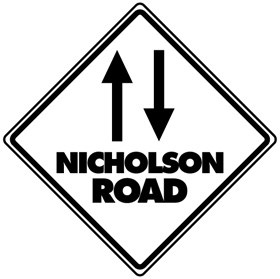 Nicholson Road is an ongoing photo project aimed at sharing and celebrating the different communities in Metro Vancouver. Each week Vancouver Is Awesome will be featuring an image from the previous week, shot in one of the many 'hoods around town in order to draw your attention a little bit outside of the hyper-focus that we usually have on the City of Vancouver.
Metro Vancouver Is Awesome, and you should get out and explore it!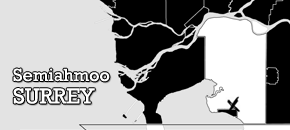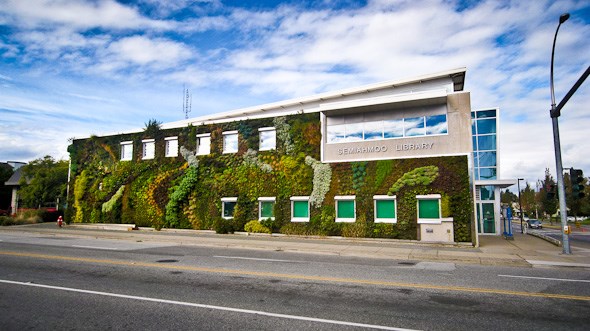 Last October, local design firm Green over Grey planted North America's largest and most biologically diverse green wall, with over 10,000 plants and around 120 species covering nearly 2,680 square feet. Because it was installed last autumn, the wall just finished its first summer season, where it filled out into a lush, vertical oasis. I'm sure some of you saw some articles that were circulating around the web a little while ago. And just in case you're wondering, it's in Surrey not White Rock!
If you're curious, the North-South dividing line between Surrey and White Rock is 16th Ave, or North Bluff Rd. Over the years I've found that many people living in South Surrey, and even businesses, often refer to the areas south of about 20th Ave as White Rock. There've even been proposals put forth a couple of times over the years to give parts of South Surrey to White Rock, since the communities are closely linked in terms of amenities and commercial services, and divided from the northern parts of Surrey due to a large area designated under the Agricultural Land Reserve (ALR). For now, however, the Semiahmoo Library will continue to showcase the growing investments (see what I did there?) in the community by the City of Surrey.
And speaking of Surrey and investments, the new City Centre Library, designed by Bing Thom Architects, complete with its own green roof, had its grand opening on Saturday! It really is a fantastic sign of things to come for Surrey, so be sure to head out and pay it a visit - it's only a few minutes walk from Surrey Central Station. If you're curious to see the Semiahmoo Library and its green wall, why not grab a bus from Bridgeport, Surrey Central, or King George and head south. And while you're down there, be sure to enjoy the beach at White Rock before autumn really makes its arrival known :)
Archives of the Nicholson Road project can be found HERE.