While working on an upcoming Building Blocks real estate feature on the new River District neighbourhood, I went on a media tour of what I knew to be a pretty big piece of land. Located right on the Fraser River, it's a project I thought I had a good idea of the scope of but it wasn't until I got to the presentation centre that I truly got it. Basically, when all of the phases of construction are complete there'll be more people living here than there are in White Rock. It's huge. 130 acres huge.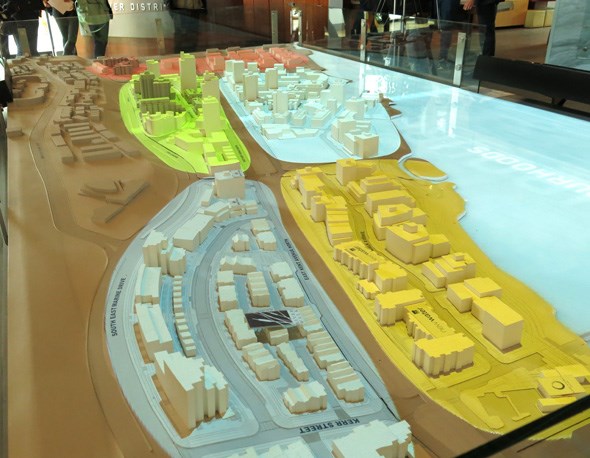 There are a ton of details about this new master-planned neighbourhood that we'll get into in that future post but before we launched it I wanted to share a couple of things that got me excited. The first is the history. As you may know, I'm currently writing the followup book to Vancouver Was Awesome, our history book that made it to #2 on the BC Bestsellers list last year. My BC Was Awesome will be a similar "curious pictorial history" of our province, and it seems like everything I do lately (or have been doing for the past 38 years of my life) has been research.
When I stepped onto the property I instantly wondered what used to be here. Sure trees and wildlife were here before we came in and built a road nearby but what had we put into this huge space in the city early in this century? The answer was a sawmill, of course.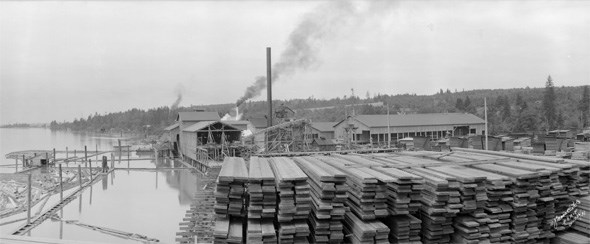 From 1926 until 2001 the White Pine Mill operated here. One of the coolest facts I drew out of its history was that a lot of homes in South Vancouver were made out of its wood after the war. Meaning this place was probably responsible for a great many of the Vancouver Specials that you see, love them or hate them.
In 2003 - 2 years after the mill shut down - the property was sold and the wheels were set in motion to turn it into a new residential neighbourhood.

I did some digging in the archives of our friends at the Museum of Vancouver and found they've got a few artifacts from the mill in their collection, one being this light fixture below. It was located above a door outside of a canteen which was built before the 1940's, and from the MOV I learned that White Pine Mill was the last operating sawmill in Vancouver.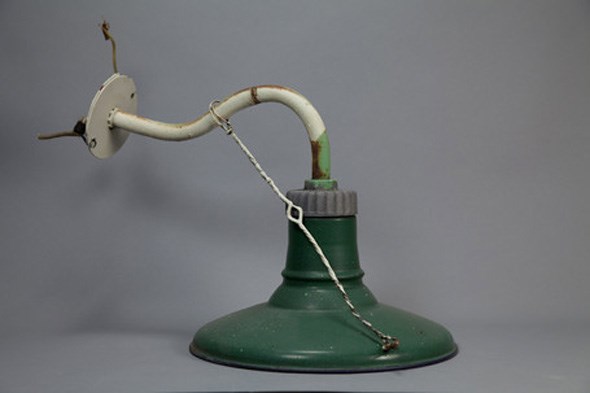 Photo: Museum of Vancouver
The Fraser River still has a lot of lumber moving up and down it, in fact one of the piers at River District has log booms from operations nearby sitting adjacent to it. With tugboats going up and down towing logs, and the smell of fresh cedar wafting here and there, there are some seriously romantic ghosts of the mill that haunt this place in a really good way. However before they began construction there were also "ghosts" that weren't the best: industrial waste ghosts.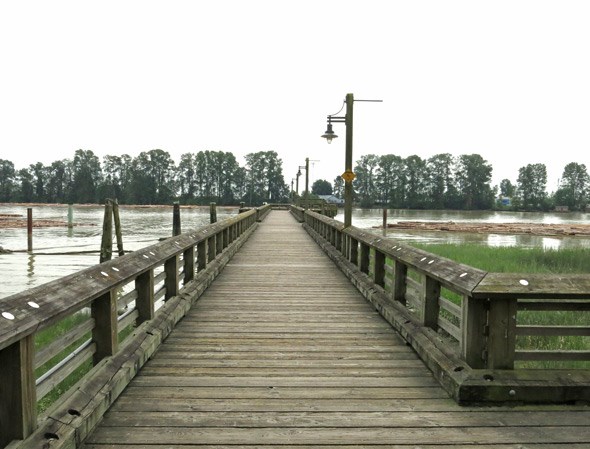 I learned a ton about planning while I was working on our In The Village series about the neighbourhood I live in - Vancouver's Olympic Village. The Village was also a similar piece of old industrial land not that long ago, and when these sites get turned into residential that process doesn't happen overnight. You can't simply shutter the operation, pick up all the tools and take out all the old buildings and start throwing in housing. A remediation process has to happen in order to heal the soil and make sure that it's safe for people to live there. What I learned on our tour is that all of this remediation happened on-site at River District, which is unusual; usually they'll bring in dump trucks and simply shift the stuff somewhere else. In this case they cleaned it right there and didn't simply hand it to someone else to deal with.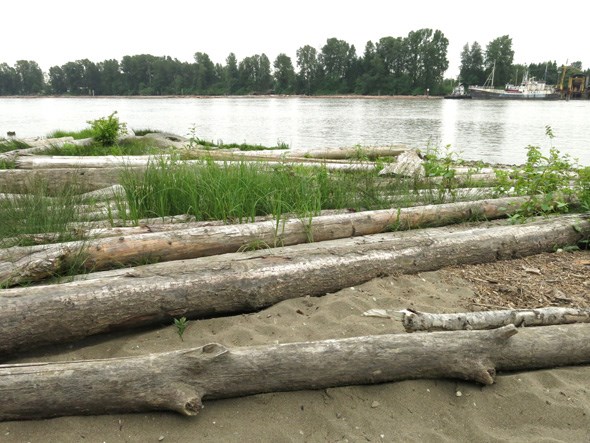 After they cleaned up what the sawmill left behind, the plan wasn't simply to build, but to bring back a lot of the green space and make it more liveable. They launched an initiative where they're hoping to bring so much of this back that the songbirds will return. As I was walking around I happened upon a hummingbird and a heron which I captured with my lens, and it made me believe that this might already be happening.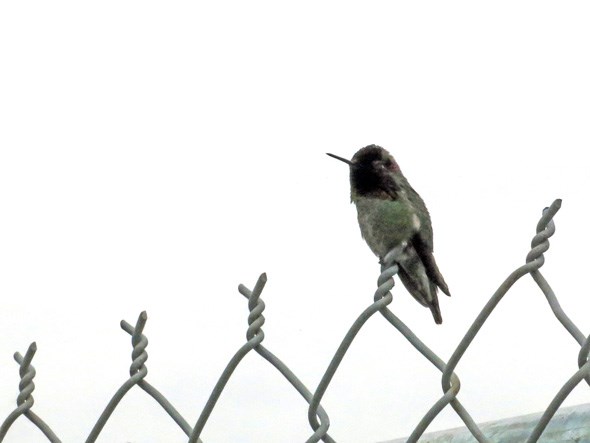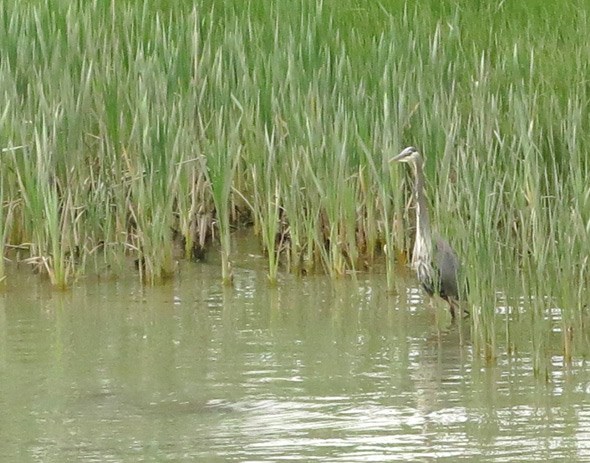 So look out for the upcoming Building Blocks feature on River District. Beyond this history and the nature, there are a lot of other reasons why this new neighbourhood is one to watch.