Vancouver Heritage Foundation is a registered charity supporting the conservation of heritage buildings and structures in recognition of their contribution to the city's economy, sustainability and culture.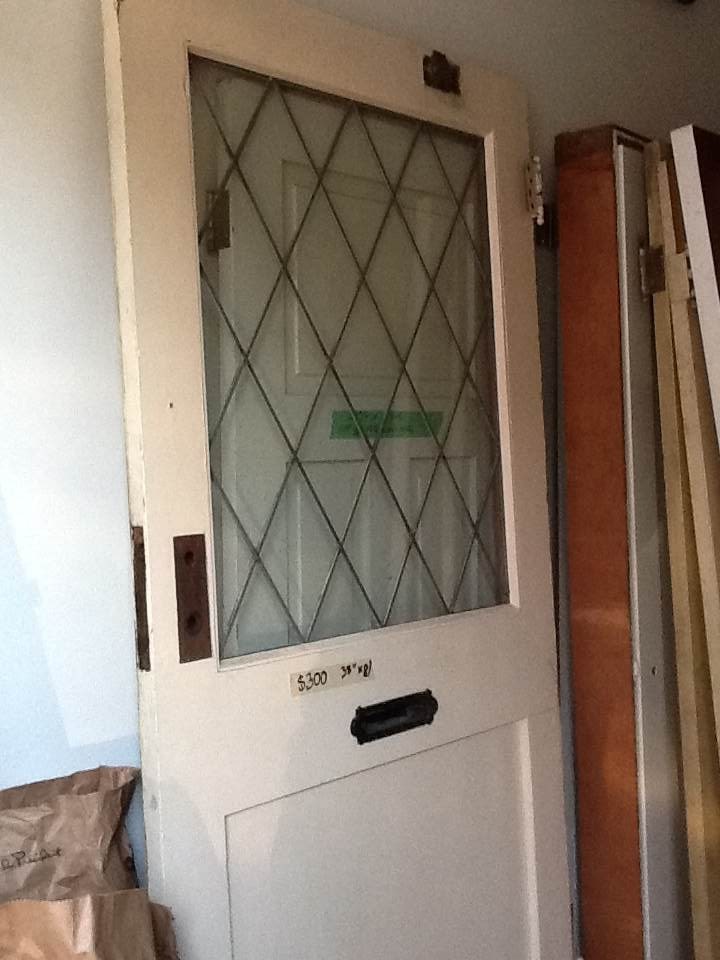 Did you know that Vancouver Heritage Foundation collects architectural salvage? We are working towards operating a social enterprise that helps give high-quality salvaged materials a new home. While we work to establish the enterprise, we are hosting pop-up sales to help keep our material supply to a manageable level and raise funds to keep it going. At this point we have collected enough material to host a one-day sale on Saturday, April 11th from 1pm - 4pm. The types of items we will have range from vintage hardware and small metal pieces to leaded-glass windows and solid wood doors. There will also be a few unique pieces that may just be the missing part of your project. Please come prepared to take away purchased items the day of the sale. The sale will be held at 593 E. Georgia St (access via the lane only).
For more info check out our Salvage Sale webpage, or call the office at 604-264-9642.
We need volunteers!
In order for VHF to establish the architectural salvage social enterprise, we need the support of a dedicated volunteer team. The social enterprise will support VHF programs and redirect salvage items to people who will appreciate and enjoy them. We are looking for a cooperative team of volunteers who will work together and support each other to build this vibrant new enterprise. VHF will ensure your training and ongoing support. We are looking for qualified people to fill the following roles:
Online/ Technical Support to help set up an inventory control system to track product and sale information. (1 position)
Architectural Salvage Coordinators who will coordinate with developers, owners and builders to arrange item pick-up and possibly do a site visit to assess available items (2 -3 positions)
Architectural Salvage Documentation to photograph and list items and maintain inventory and sales records. (2 -3 positions)
Architectural Salvage Sale Assistants to interact with buyers and assist with sales. (2 -3 positions)
Full position details are available on the Volunteer page of our website. If you are interested in any of the above volunteer opportunities, or would like further information, please email corey@vancouverheritagefoundation.org with "Salvage Volunteer" in the subject line.