With its stunning array of natural landscapes, Kamloops is well-known as a charming four-season city with world-class outdoor adventure.

But in recent years, it's become synonymous with something else…

Food.

With the influence of a large number of international students and passionate supporters of the local food scene, Kamloops is becoming a go-to destination to enjoy food from all over the world. From Jamaican and Dutch, to Mexican and Indigenous fare, Kamloops has something for everyone, from pretty much everywhere.
Fortunately for us, Kamloops is less than a four-hour drive from Vancouver, so we can take part in that scene too. All you need is this list and an appetite, so jump in the car this weekend and get a taste of Kamloops this spring!
Self-proclaimed as the "most unique, fast-casual menu in Canada," Kekuli Cafe features local and Indigenous ingredients throughout its entire menu, including deer, moose, berries and, of course, Bannock (including bannockwiches). Expect to hear Aboriginal and 'powwow-inspired' music from the owner's personal playlists.
Must-Try Dish: PowWow Power Bowls with Saskatoon BBQ Chicken, Scrambled Beef, or Blueberry Venison. Includes fresh homemade salsa, rice, lettuce, corn, black beans and chickpeas.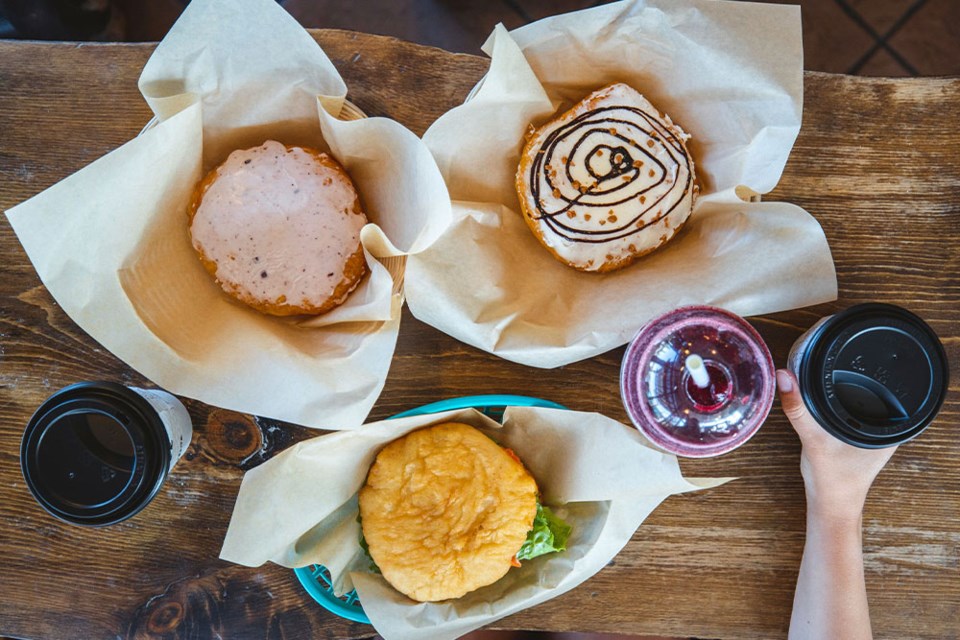 Of course, pizza is always a crowd-pleaser but Pizza Pi really has something for every tastebud thanks to the use of products like lactose-free goat cheese, micro-greens, kombucha, pepperoni, ham and sausages sourced from the Vernon Sausage Company. Pizza Pi also has a pizza window to grab late-night slices on your way home from the bars.
Must-Try Dish: Vegan sweet and spicy pepperoni pizza made with Daiya cheese, tomato sauce, pineapple, vegan ground round, jalapenos and banana peppers.
Madras Masala & Grill is truly a local's restaurant that goes under the radar for most tourists, but it's a must-visit if you're looking for authentic homemade South Indian flavour, including the most authentic dosas in the city. They have classic offerings Indian offerings and a selection of deeper-cut South Indian dishes like Idly, Malai Kofta and Goat Chettinad.
Must-Try Dish: Paneer Masala Dosa with bright, spicy chutney and sambhar, a lentil-based vegetable stew cooked with pigeon peas and tamarind.
Jimmy Wang, the owner of Ramen Time, came to Canada from China as a Thompson Rivers University student. His cute shop features illustrations of his cats on the cafe walls and hosts weekly theme nights ranging from anime screenings to karaoke. They're known for ramen, but cary dishes like General Tsao chicken, spicy garlic pork, and salt and pepper seafood deluxe as well.

Must-Try Dish: Chilli Red Ramen with thickened broth, garlic chili oil, spices, pork chashu, kikurage, green onion and a soft-boiled egg.
Dorian Greek House has been serving epic portions of greek fare prepared with traditional Greek cooking methods and fresh ingredients since 2003. Dorian features a gorgeous Greek-style alleyway, along with a romantic bistro-style dining room, and a bustling outdoor patio in the summer.

Must-Try Dish: The Mushroom Chicken; mushrooms sauteed in garlic butter and herbs with creamy dill sauce on a bed of linguine noodles. Served with garlic toast.
Serving creative Asian fusion made from scratch using freshly sourced and sustainable ingredients, Lemongrass has become a local favourite in Kamloops. Now with two locations, Lemongrass is one of the only places to get an authentic Bahn Mi in town.

Must-Try Dish: Laksa soup made with dried chilies, shallots, turmeric, lemongrass, tamarind, galangal and shrimp paste.
Husband and wife duo, Kamphon and Vipawan Muktier, opened Krob Krua (meaning 'family' in Thai), to bring an authentic taste of Thailand to Kamloops. Unlike traditional Thai food, they do not use fish sauce in order to ensure more of their dishes can be made vegan and vegetarian-friendly.
Must-Try Dish: Tom Yum Goongl; a Thai hot and sour gluten-free soup with shrimp, mushrooms, tomatoes, lemon grass, lime leaves, galangal and cilantro.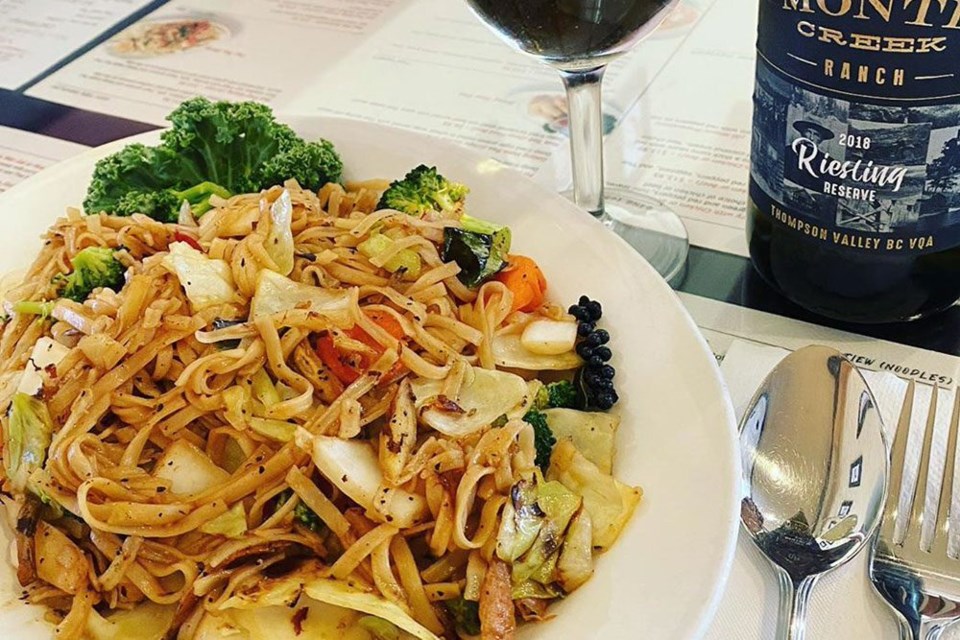 Martin and Bernadette Creutz Lechleitner brought their hometown and its delicious Dutch cuisine to Kamloops in 2000, since then, they've become the go-to spot for authentic pannenkoeken, substantial all-day breakfast portions and the best crispy hashbrowns in town.
Must-Try Dish: Dutch Beef Kroketten; two small rolls of braised beef and tender vegetable stew, breaded and fried to perfection, topped with garlic dill pickles and accompanied by grainy mustard and Dutch mayonnaise for dipping.
Casa Azul specializes in authentic Mexican cuisine made with fresh ingredients, handcrafted and inspired by owners César and Monica's hometown. Don't fill up on the complimentary chips and salsa though, each taco is served with rice and beans, and you can pick your heat level depending on your tolerance.

Must-Try Dish: Tacos Para – A selection of eight tacos designed to let you try all of the restaurant's best ingredients like carnitas and cochinita pibil.
Jamaican Kitchen specializes in authentic home-style Jamaican dishes and interesting twists on Canadian favourites. They import Jamaican beverages and sodas like Pink Ting and Cola Champagne, which brings the taste of the Caribbean to Kamloops and a taste of home to many international students at Thompson Rivers University.

Must-Try Dish: Jamaican Sunshine Eggs Benny; poached eggs, smoked jerk pulled pork, rum-hollandaise and spinach served on top of fluffy Jamaican Johnny cakes with sweet potatoes on the side.

With convenient access via highways, railways, air and bus, visiting Kamloops is the easiest way to enjoy a little spontaneity this spring. Learn more about what you can eat, drink and explore by visiting tourismkamloops.com.