1600 Pandas + World Tour in Canada is now on display at Metropolis at Metrotown until August 8, 2018.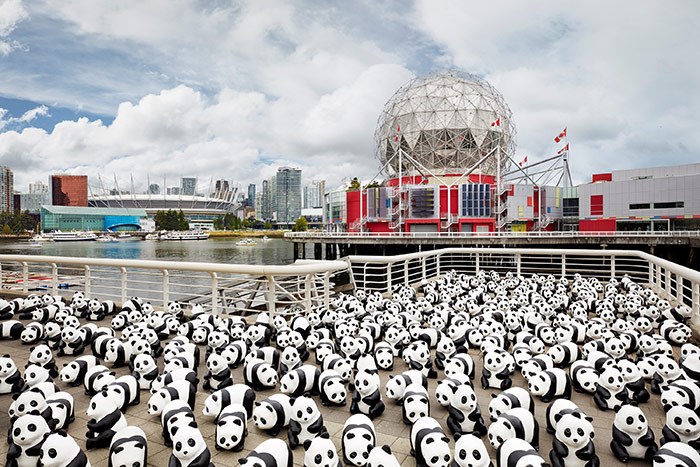 After being showcased around the world in over 100 exhibits, the environmentally minded art installation 1600 Pandas + World Tour in Canada is making its first North American appearance this summer in Vancouver!
The exhibition, which features 888 adorable papier-mâché pandas (more on that number later), celebrated its visit to Vancouver with a number of flash mobs taking place throughout the city. Did you happen to catch them around town?
If not, no worries, the exhibition is now on display at Metropolis at Metrotown until August 8th!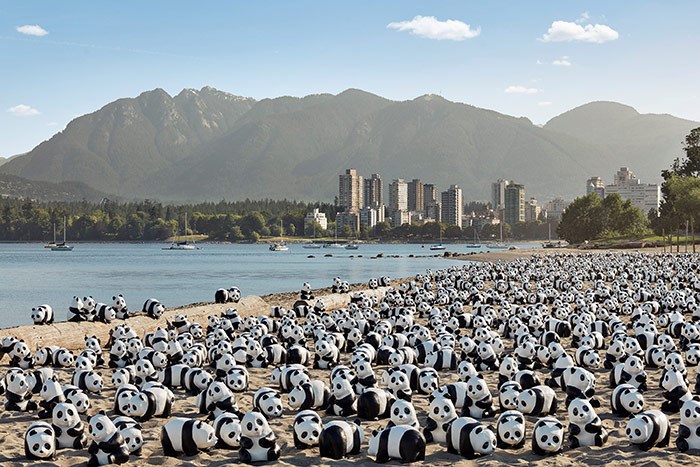 The 1600+ Pandas World Tour was first launched in 2008 by the WWF and acclaimed French artist Paulo Grangeon, who crafted each panda by hand. The number "1600" is symbolic of the number of living pandas left in the wild at that time.
The updated exhibit title "1600 Pandas+" refers not only to the 17% increase in the population of wild giant pandas to over 1,800 in the past decade, but also to increased public awareness of panda conservation, as an always symbolic reminder of wildlife sustainability.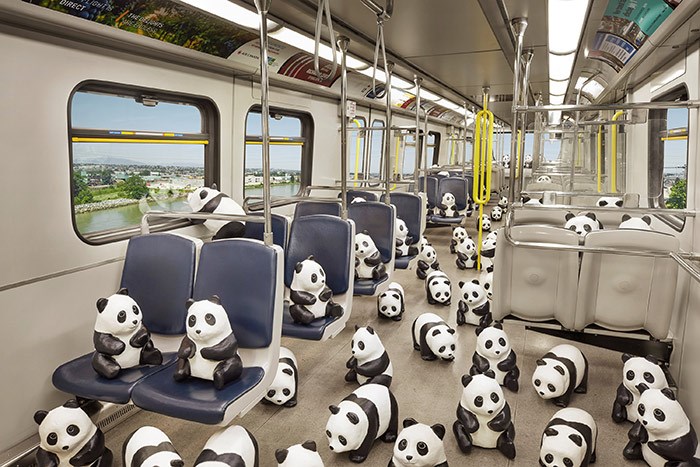 The exhibition will feature various activities including a selfie station, contests including a chance to win a trip for four to see the pandas at the Calgary Zoo. Visitors can also share their experience through posts, photos, and videos using the hashtag #1600PandasPlusCA for a chance to win a weekly panda prize pack which includes panda swag and a $50 Metropolis gift card.
If you'd like to adopt a super-adorable papier-mâché panda can pre-register at the exhibit by donating to WWF-Canada. Panda adoption is only available in person at the exhibit, so you'll have to get check it out for yourself!
WWF-Canada is one of the world's largest and most experienced conservation organizations, with a global network active in more than 100 countries. WWF-Canada's mission is to stop the degradation of the planet's natural environment and to build a future in which humans live in harmony with nature, by conserving the world's biological diversity, ensuring that the use of renewable natural resources is sustainable, and promoting the reduction of pollution and wasteful consumption.
When: July through August 8, 2018
Where: Metropolis at Metrotown - 4700 Kingsway, Burnaby
This Content is made possible by our Sponsor; it is not written by and does not necessarily reflect the views of the editorial staff.