The best memories are created around great food and drinks shared in good company. In the search for the best spots in Vancouver for dining and entertainment, one of the city's most iconic restaurants comes to mind.
Housed in a 1906 heritage building overlooking the cobbled streets of Gastown, Water St. Café has been a staple in Vancouver's upscale casual dining scene since 1988.
The family-run establishment offers a varied menu of West Coast and Italian-influenced cuisine — including highlights such as Seafood Pappardelle and Rib-Eye & Frites — paired with an award-winning B.C.-focused wine and beverage list.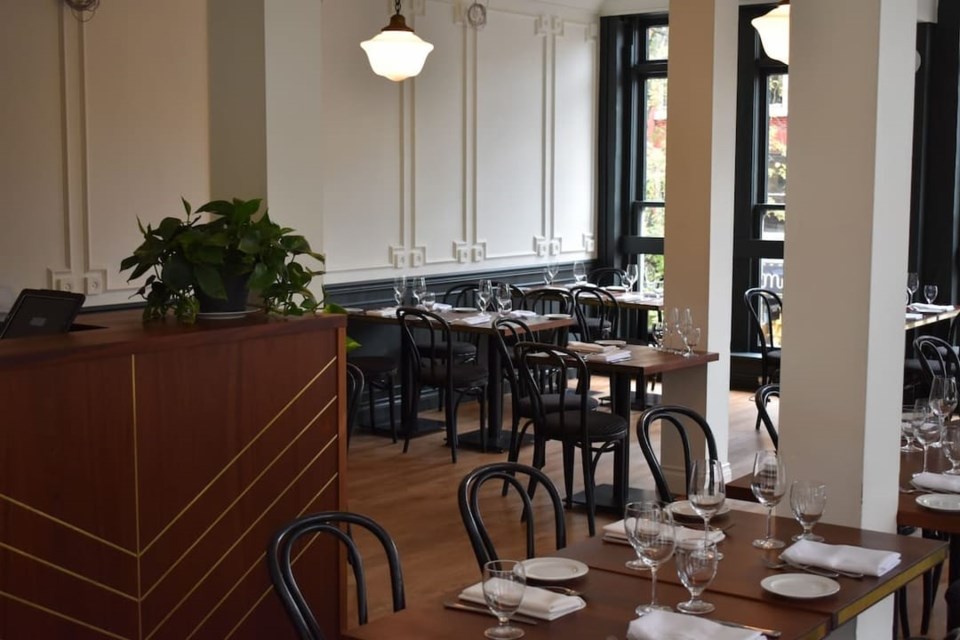 2nd Floor Gastown. Photo: Water St. Café
Above Water St. Café's main dining room is the site of one of Vancouver's latest spots for fine dining and live music. When you walk up the winding staircase and turn the corner through the bookcase doors, you'll find yourself in for an intimate and one-of-a-kind experience.
Launched in 2019, 2nd Floor Gastown is the restaurant's secret speakeasy venue with the best background music in the city. In partnership with East Vancouver's Jump Attack Records, Water St. Café hosts local musicians with live music 7 days a week every evening, with a jazz musical showcase during brunch and dinner service on Sundays. Diners are treated to performances from established legends and up-and-coming new talent across all genres, including jazz, soul, indie, pop, and more.
Seating a capacity of 45 people in the upstairs lounge, 2nd Floor Gastown serves everything from Water St. Café's fine dining menu, along with their list of top-notch beverages. To experience it all for yourself, make a reservation for yourself and a friend, or date, and enjoy appetizers, dinner, and/or drinks over live entertainment for a couple hours of fun!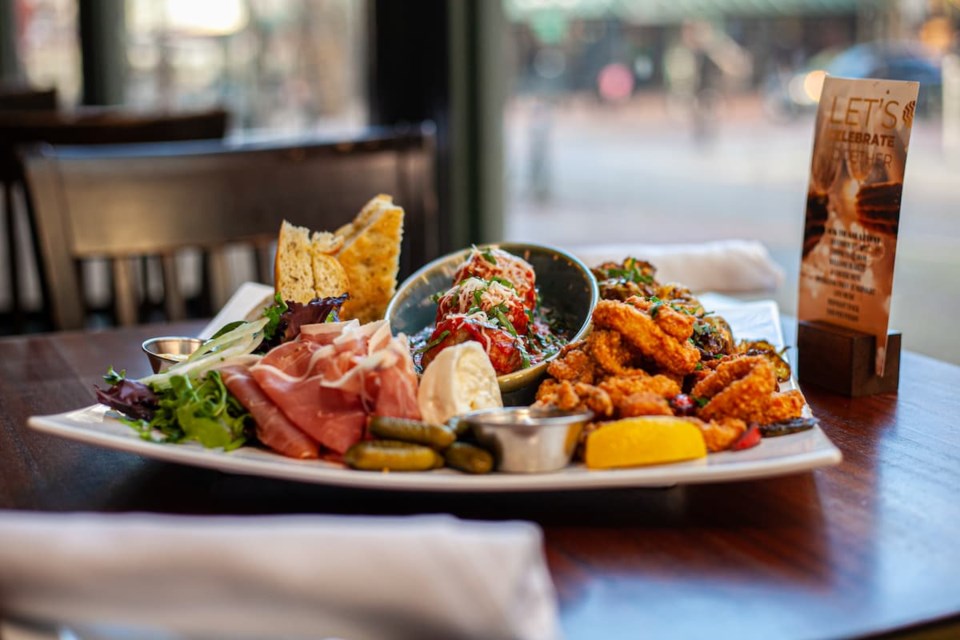 Photo: Water St. Café
There's always something new happening at Water St. Café, from their annual seasonal feature menus to their Winemakers Dinner Series, during which the restaurant will be welcoming the team from Naramata Bench's Da Silva Winery on April 28, 2022.
You don't want to miss out on trying Water St. Café's daily brunch menu (starting at 11 a.m. each day) and daily happy hour specials (from 3 p.m. to 5:30 p.m.). And be sure to stop by on Sunday evenings for a special 3-course menu, curated by culinary director Chef Alan Tse.
Water St. Café is located at 300 Water Street and is open daily from 11 a.m. to 9 p.m. for dine-in. Check out waterstreetcafe.ca to keep up with the latest news and events.
Visit 2ndfloorgastown.ca for more information on 2nd Floor Gastown and make a reservation today at exploretock.com/waterstcafe.