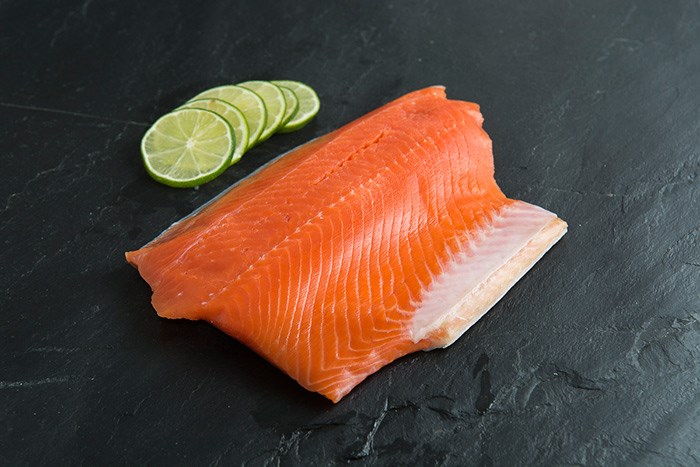 2017 will be a low return for sockeye salmon on the Fraser River. But this doesn't mean you shouldn't be eating wild BC seafood! It's important you know what will be abundant and shop accordingly instead of chasing the same few species every year. At Skipper Otto's Community Supported Fishery, our members receive regular updates throughout the fishing season letting them know how fishing is shaping up and what choices are best throughout the year.
A low sockeye return doesn't mean there won't be ANY sockeye. But we like to think of it as a "treat" while other salmon are better suited as a "staple" this year. We've selected our top 4 Ocean Wise recommended, BC seafood choices for 2017 with both "treat" options and more bountiful and affordable "staple" options:
1. Northern Coho, Mid-Coast Chum and Nass River Sockeye Salmon
Salmon Staple: Northern coho and mid-coast chum salmon
Salmon Treat: Nass River sockeye salmon
In a year when sockeye salmon is scarce, you can expect the price to skyrocket. Enjoy sockeye for the delicacy that it is for special dinners. Your best chance for BC sockeye salmon this year will be from the Nass River sockeye run which opens on June 7th.
But both coho and chum salmon will be abundant this year and will come at a lower price, making them ideal for your year-round weeknight family dinners.
Northern, coho trolling and mid-coast chum gillnetting will happen in July and August.
But no need to stress - all five species of BC salmon are delicious as our blind side-by-side taste test confirmed last year.
2. Sidestrip Shrimp and Spot Prawns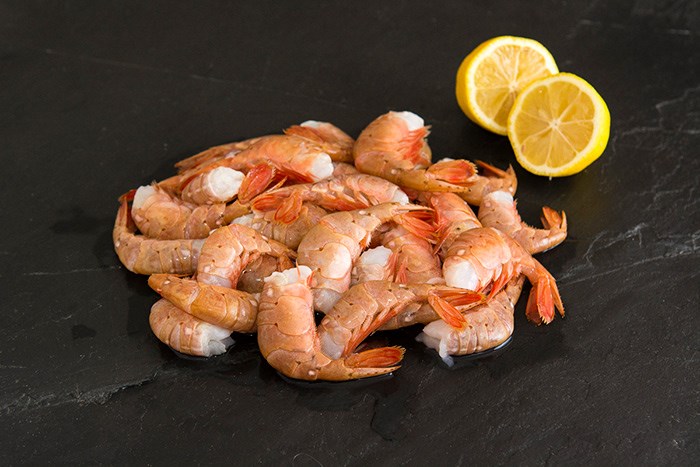 Prawn Staple: Sidestripe Shrimp
Prawn Treat: Spot Prawns
This year, spot prawn season opens on May 11 for roughly 40 days. Enjoy these sweet, plump prawns as a seasonal delicacy!
But when the excitement of this brief season passes, enjoy sidestripe shrimp. Sweet and delicious, local and abundant, these Ocean Wise recommended shrimp are fished from July through March and available year round!
3. Lingcod and Halibut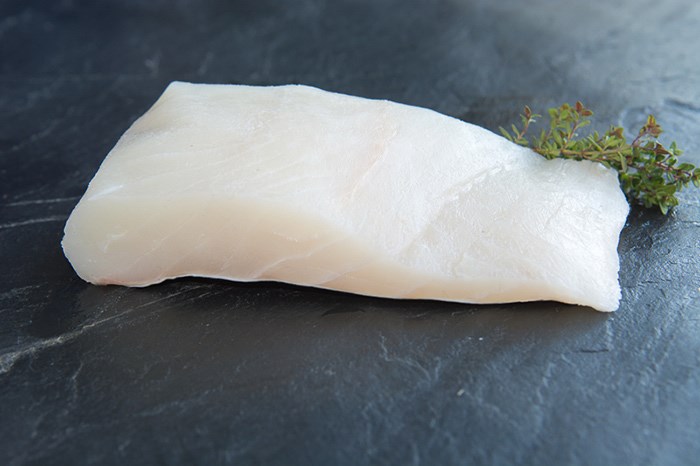 White fish staple: Lingcod
White fish treat: Halibut
Everyone loves halibut! Although it is Ocean Wise and increasingly bountiful, the ownership structure of halibut quotas makes the price of these white fish rise every year.
Lingcod however, is also a delicious, abundant, firm white fish, and much more affordable than halibut. Fished from May through October, once you try it, lingcod will probably find a home in high rotation in your family throughout the year!
4. Albacore Tuna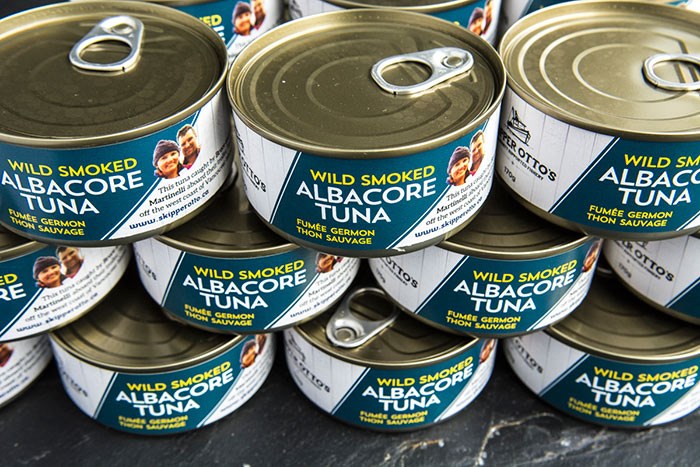 Albacore tuna are a fantastic staple for your meals year round! These small local tuna eat farther down the food chain than south pacific ahi or mahi mahi tuna so mercury or other toxins are not a concern. In addition, Skipper Otto's fishermen are paid a living wage unlike the exploited labourers fishing off the Hawaiian coast making only 70 cents per hour! Albacore tuna are particularly abundant on the eastern side of the pacific ocean (BC, Washington, Oregon, and California) and are frozen at sea, preserving their incredible freshness and making them sushi-grade.
Members of Skipper Otto's Community Supported Fishery don't just get direct access to the most delicious, sustainable, locally caught seafood, they also get the most up-to-date information throughout the fishing season about current best BC seafood choices. And the complete story of which independent fisherman caught every piece of fish - where, when, and how! It's not too late to become a member!
Join by May 31st for a year of premium, wild, fairly-traded Ocean Wise seafood. Know your fisherman. Love your seafood. From the ocean to your plate.