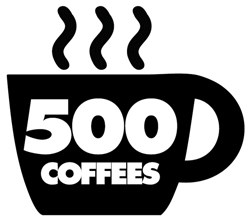 Name: Dan Pontefract
Occupation: Author, thinker, speaker, educator, father
Beverage: Coffee
Meet Dan Pontefract, the author of The Purpose Effect and the Chief Envisioner of the TELUS Transformation Office. He's a Royal Roads MBA alumnus and an adjunct professor at the University of Victoria. As you might expect, he's a very busy guy, so we decided to "meet" for our coffee over Skype from our office in Vancouver and his home in Victoria.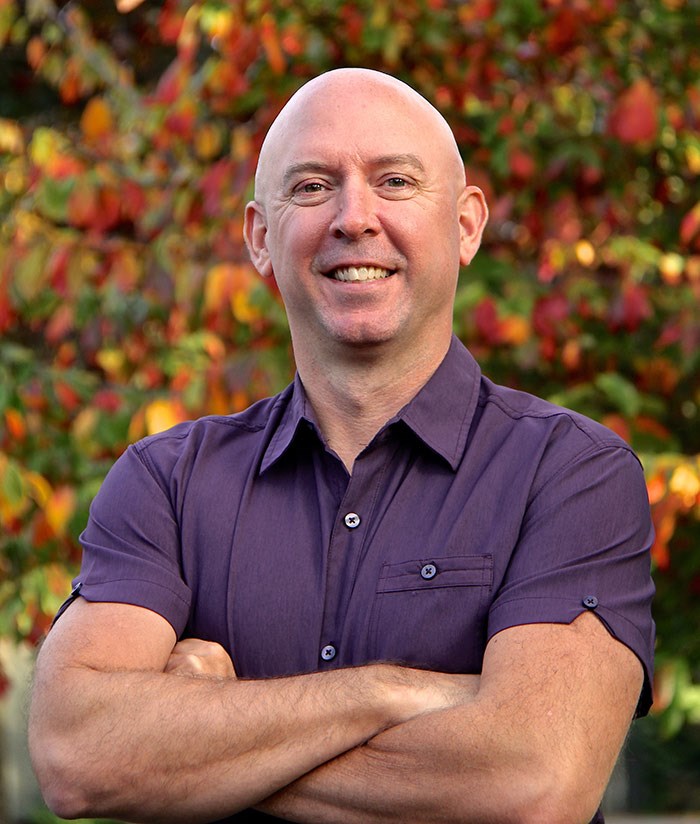 I try to go into each of the 500 Coffees as a blank slate, intending (and maybe even hoping) that the caffeine-fueled conversing of two strangers will yield more interesting results than prepared interview questions. However, after stumbling across one of Dan's TEDx Talks, I couldn't help but get excited about asking him about why he's dedicated his life to helping people find their "purpose", particularly within the world of corporate organizations — a world I've managed to avoid for most of my life in pursuit of my own purpose.
Our conversation was brief, but Dan's unique perspective certainly made up for our lack of time. Topics bounced between an existential analysis of millennials, to anecdotes about Canadian musicians and at least one mention of "goat herding," which may or may not have been a reference to parenting teenagers.
The England-born, Hamilton-raised father completed his undergrad at McGill University, which eventually lead him to a high school teaching position where he described encountering an overwhelming "fog of apathy" from his fellow teachers. Rather than succumb to the indifference of his peers, Dan made it (one) of his life's missions to inspire people to change their lives for the better. In the years following, he moved out west and decided to improve his education by pursuing an MBA at Royal Roads University, a move that has since enabled Dan to move into the many positions he holds today.
Dan has mentioned in past interviews that his time at Royal Roads was essential to both for how he views leadership and how he teaches others to be engaged, collaborative leaders. From the way his program was delivered, to its focus on collaboration, it's clear that those experiences continue to guide him to this day.
When I asked Dan what exactly it is he does, he described himself as a "corporate sociologist" that has always felt some "palpable resonating concern" that we're all faking our way through life, particularly when it comes to work-life.
To put it simply, Dan's work is underscored by belief that what we do for a living should be in harmony with who we are and what we want to achieve as individuals. Dan feels that too many people define success and their worth with a purposeless desire to "climb the ladder" simply because it's there to climb. In layman's terms, too many of us are settling instead of working towards things we're truly impassioned by.
One of the things I found most interesting about Dan is that he's not optimistically preaching that everything will be fine if we quit our day jobs and follow our dreams; his perspective is rooted within formal organizations and his day-to-day includes working on changing the problem from within. Dan feels too many businesses foster office culture that breeds indifference. As the Chief Envisioner of the TELUS Transformation Office, Dan helps improve engagement and organizational purpose to ensure that employees can fulfill their own personal purpose.
When I asked Dan if he ever finds himself experiencing the apathetic character he's devoted his life to working against, he admitted that even he has bad days. However, even in the bad, Dan seems to find an opportunity. "The bad days for me are never a question of purpose or self, it's always a time of reflection to ask, 'Could I have done that better? Was there an alternate way of handling that?'
"The bad day isn't the mistake; it's how you treat it. Mistakes are opportunities. Sometimes the greater learning is through your mistakes. If you're not comfortable in your own skin while mistaking, you'll never learn."
Dan's not technically a motivational speaker, but everything he says is pretty damn motivational.
So I asked him, where does a person even start with defining their "purpose" and subsequently recognizing their life? "It really is up to us, so plan accordingly. It's our responsibility to develop ourselves and define who we are." He's a huge proponent of higher education, as his time at Royal Roads University marked a clear pivot from his potential life as a dispirited teacher to the rousing change-maker he's become today. That said, he feels one should follow this path only if it directly contribute to fulfilling their unique goals. Once again, he reminded me that as business owners, as employees and as people, we all need to define our purpose and then act, plan and execute accordingly.
"Listen, think, do" is his personal mantra and it certainly seems to be working for him.