Words and photos: Bryce Evans - @artofbryce
Have you ever been to an Instameet? They are amazing, grassroots events all about bonding, creativity and building community around the art of photography and place. This week, I hosted one at River District, a new, upcoming community on the Fraser River just west of Boundary. It's an area rich in contrasts between old, industrial history and new development. In other words, it's an area rich in photo opportunities. From tugboats and log booms along the river to bird life and people watching, here's a sample of what our group discovered.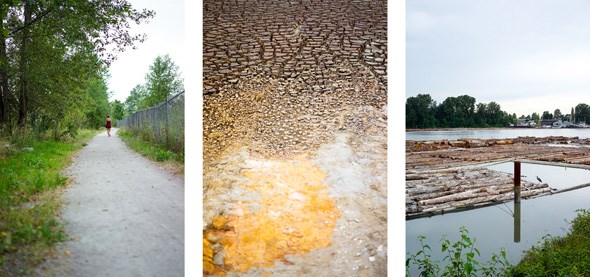 Over the years that I've been attending and hosting instameets, I've noticed how much photography can help people learn, heal and grow, how it can be a way to build community and engage people offline, all while exploring areas of our city and telling stories to learn more about our photos, ourselves and the world around us. So I started The One Project where I lead #StoryMeets in different parts of the city and around the world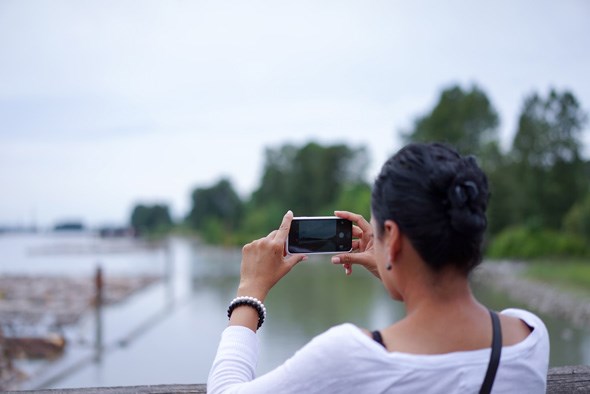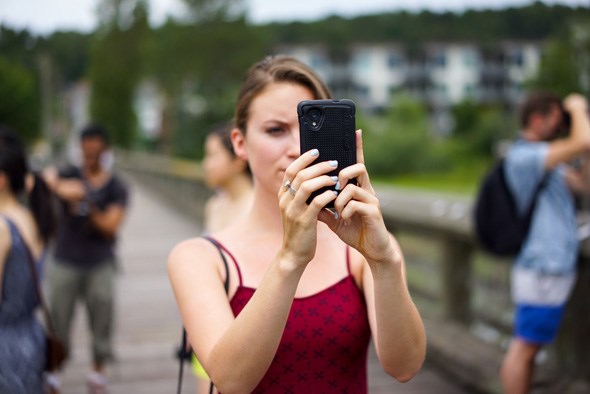 It's amazing to see the connections and insights that arise during the event — and our #StoryMeet at River District was no different as we explored the newly developed and old industrial areas of the emerging community along the river. As you'll see from the photos, it was like a little escape into another world, without leaving the city.
Whether you're using a smartphone, point-and-shoot or DSLR camera, a #StoryMeet is an opportunity to look at your city differently, try your hand at taking portraits or connect with new friends over a shared hobby. I always feel the group's energy provides a friendly challenge, pushing you to let your creativity flow and express your point-of-view. For me, attending instameets has helped me feel more comfortable meeting new people and they've made me more willing to share how I see things.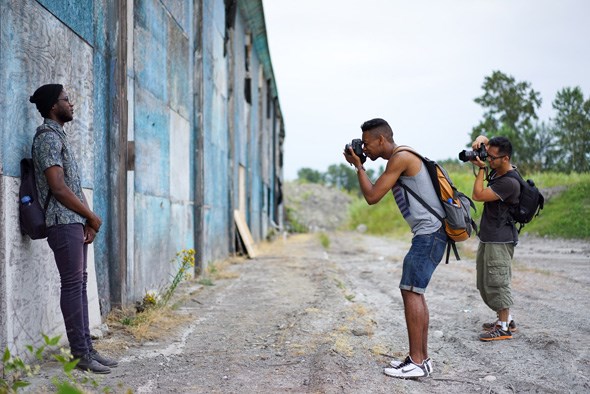 You begin to notice fleeting moments more often, see details more clearly and appreciate the natural beauty that is always around you. Photography is a great tool for enhancing your eye and I find it much easier with the support of awesome people around you. Through our cameras and events like #StoryMeet, we can begin to see that we are all different, and yet we share similar experiences. Sharing our stories can help us connect with others and live richer, more meaningful lives.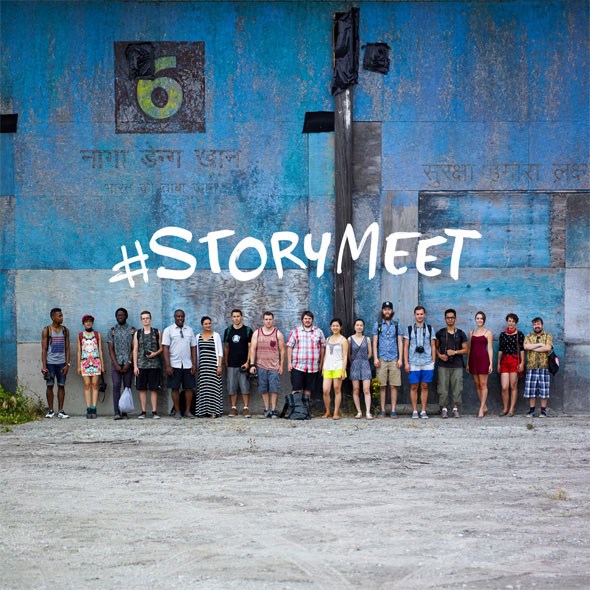 Become a member of The One Project and the first 10 people will receive FREE admission ($40 value) to the upcoming Introduction to Photographic Storytelling workshop this weekend on July, 5th, 2015. Visit theoneproject.ca/storymeet-is-awesome for more details.
For more information on The One Project and to attend a #StoryMeet, visit theoneproject.ca/storymeet
[SPONSORED POST]