Lipsi is an anonymous messaging app that encourages honest feedback from team members and online followers. No guessing, no "trend reports", just honest feedback from the people that matter most.
Want to know what's working on your blog? Want to become a better manager or CEO? Lipsi is a new tool that employers, influencers, bloggers and popular instagram accounts are using to better connect with their followers.
By welcoming anonymous feedback and giving your followers a space to ask meaningful questions, Lipsi users are able to better understand their followers. Ultimately, it gives bloggers, content creators and managers the opportunity to find out what's working and what's not.
How it works: Influencers, Bloggers and Social Media users
Influencers can post a unique link in their bio and their followers can leave anonymous feedback simply by clicking the link. This means that they are not required to download the app in order to interact with the influencer.
Influencers can also reply to messages, or block any spam. Lipsi also allows users who initiate a conversation to delete a conversation on the receiver's device.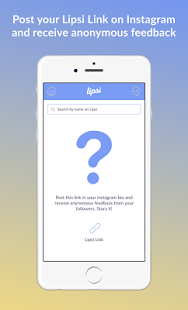 Anonymous messaging apps have become increasingly popular in recent years. The original Lipsi app received almost 10,000 downloads in Vancouver alone. A similar app, Sarahah, garnered 100 million users in the past year alone. The latest version Lipsi builds upon this premise, but aims to offers online and real-life influencers a more functional way to grow their businesses.
Lipsi has also been employed as a platform that allows CEO's and managers to gain anonymous feedback in the workplace. With the goal of creating a better work environment, Lipsi can be used to give employees a platform to freely express themselves.
How it works: Employers, Managers and CEOs
Employers and employees can post a unique link in their bio and their followers can leave anonymous feedback simply by clicking the link. Users can then engage in a 2-way conversation, providing a more honest and objective space for constructive criticism or workplace concerns.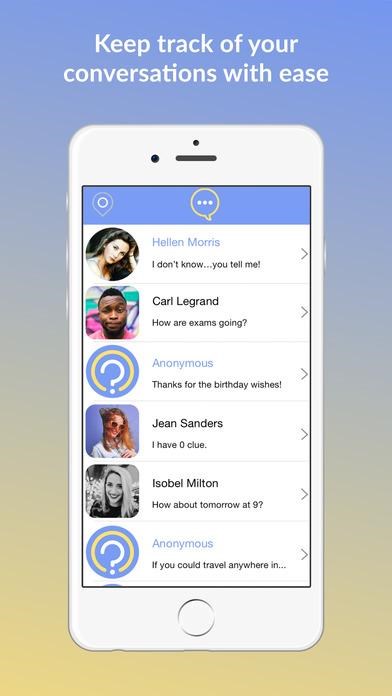 By providing a platform where employees can voice anonymous opinions among themselves and to their superiors, problems in the workplace can be identified and acted upon. The adoption of Lipsi in the workplace by employers demonstrates a keen desire from within the company itself to address employee dissatisfaction.
Whether you're seeking honest feedback from your followers, or are simply hoping to share your opinion online, the public aspect of social media sometimes makes it difficult to be yourself. Fortunately, there's a new way to connect, a new app that favors honest connections with people online and in real life.
Download Lipsi from the app store HERE.
This Content is made possible by our Sponsor; it is not written by and does not necessarily reflect the views of the editorial staff.