It finally looks and feels like summer has arrived in B.C., which means it's finally time to venture out and see all that our beautiful province has to offer!
From lakeside vacations and rainforest retreats to the latest gear for your outdoor adventures, here are some ideas to inspire your next local getaway in B.C.
NITA LAKE LODGE IN WHISTLER, B.C.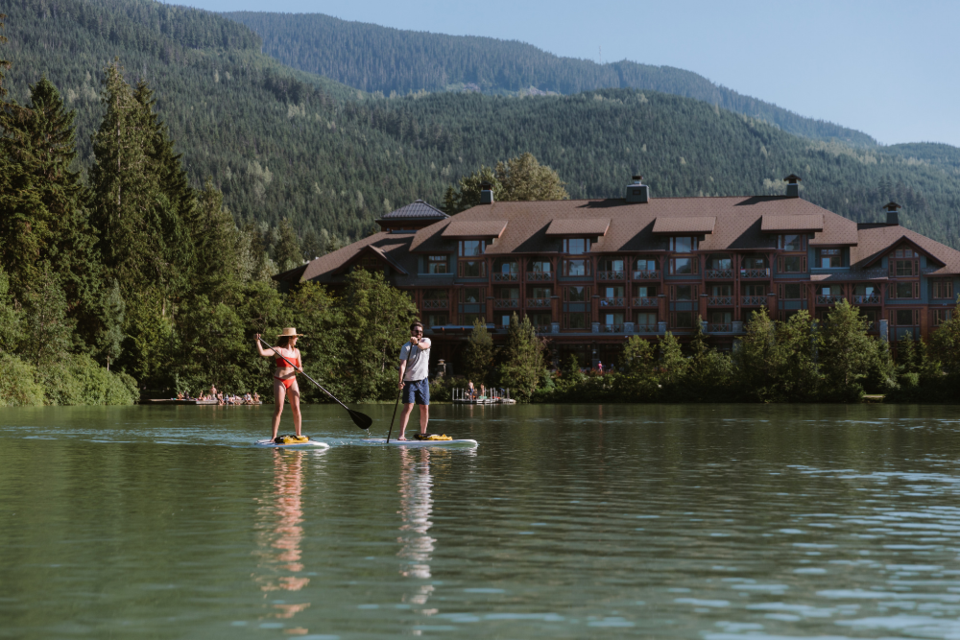 Nita Lake Lodge is Whistler's only lakeside hotel and spa, making it the perfect choice for a Whistler getaway, away from the hustle and bustle of the village (which is just a quick 5 minute drive away by the resort's complimentary shuttle service).
During the day, you can immerse yourself in the natural beauty of your surroundings through outdoor activities such as hiking, biking, kayaking, canoeing, and stand-up paddleboarding. The resort even offers complimentary lake gear and bicycles, exclusive for guests. Then, unwind at The Spa at Nita Lake Lodge for a truly transcendent wellness experience and dine at Cure Lounge & Patio — all situated right by the lake.
B.C. residents can enjoy exclusive savings of up to 25% off this summer*! Go to nitalakelodge.com/bc-residents-special to book your getaway now.
*Terms & conditions apply. Book mid-week for the best rates and availability.
BOWEN ISLAND, B.C.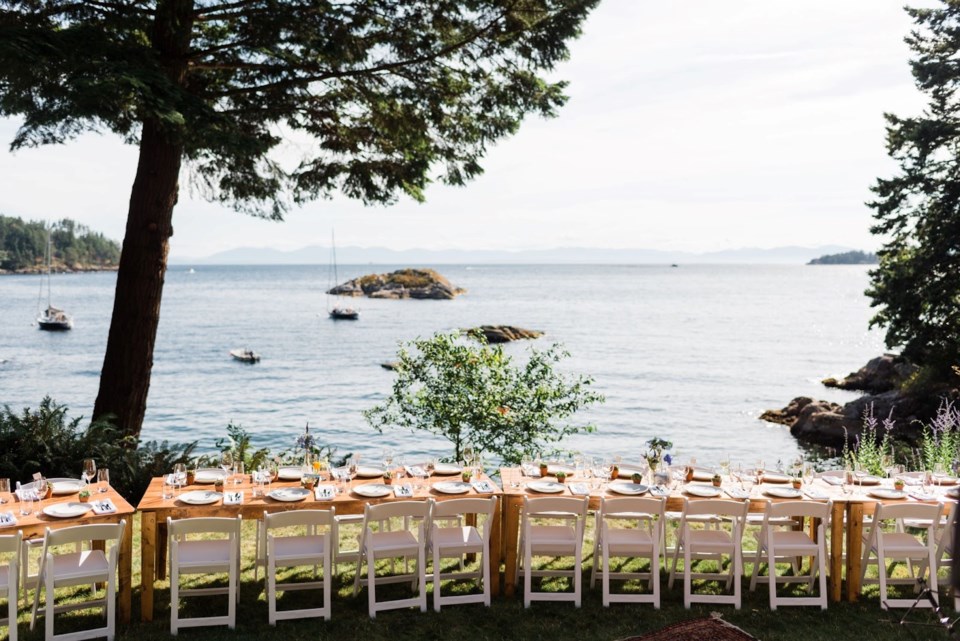 For a destination celebration that's still close to the Lower Mainland, Bowen Island is the place to be.
The small island in the Salish Sea boasts beautiful forest and ocean settings that bring everyone close together for whatever you're gathering to celebrate. The stunning scenery makes Bowen Island the ideal spot for weddings, anniversaries, birthdays, reunions, corporate retreats, wellness retreats, and other special events.
The 2022/2023 Bowen Island Event Planner, published by Bowen Island Undercurrent, provides a comprehensive overview of the local service providers, from West Coast-inspired venues to speciality food and drink offerings, that are dedicated to making dream events a reality. Only on Bowen can you find the kind of personalized attention that comes from working with small business owners and artisans, from farm-to-table wedding receptions to company team building in the rainforest at Bowen Golf.
To learn more about Bowen Island's event service offerings, check out the latest Bowen Island Event Planner.
PENTICTON, B.C.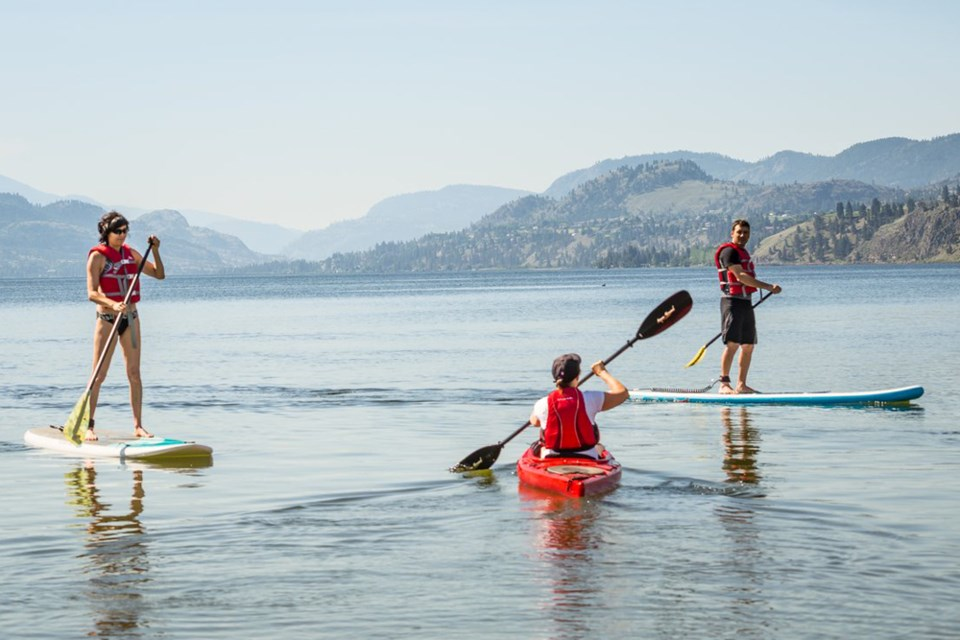 One of the many beautiful things about Penticton is the plethora of fun and active ways to explore the heart of the South Okanagan.
Penticton offers several walking, running and hiking opportunities, including the Kettle Valley Railway (KVR) Trail, Penticton Creek Trail, and Munson Mountain, to name a few. Penticton offers tons of mountain and road biking venues, from the Campbell Mountain single-track trail for adventurous bikers to the Kettle Valley Railway Trail for something a little more lowkey. And because you can't visit lake country without taking a dip. Penticton is beautifully nestled between two stunning lakes, Okanagan and Skaha, offering ample opportunities for beach-goers and water-lovers to make a splash.
For more information on activities and planning your trip to Penticton, visit visitpenticton.com.
RICHMOND, B.C.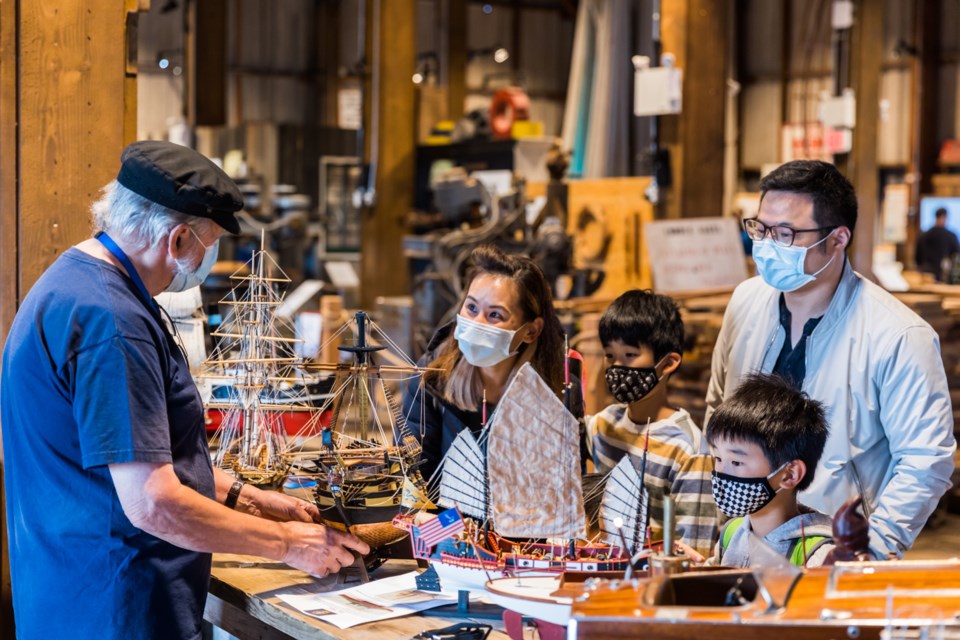 Home of the Richmond Maritime Festival, Britannia Shipyards National Historic Site in Richmond, B.C., offers interactive fun for the whole family!
The 8-acre national historic site is open year-round, where visitors can explore a collection of heritage buildings (many of which date back to the 1880s) representing the diverse people who came to Steveston to contribute to its fishing, canning and boat-building communities.
Did we mention that admission is free?
This authentic representation of a once-thriving community offers educational exhibits, first-hand looks at ongoing restoration projects, and more, serving as an excellent venue for some old-fashioned family fun! For more information
For more information, visit www.richmond.ca/britannia.
CAMPING GEAR FROM YETI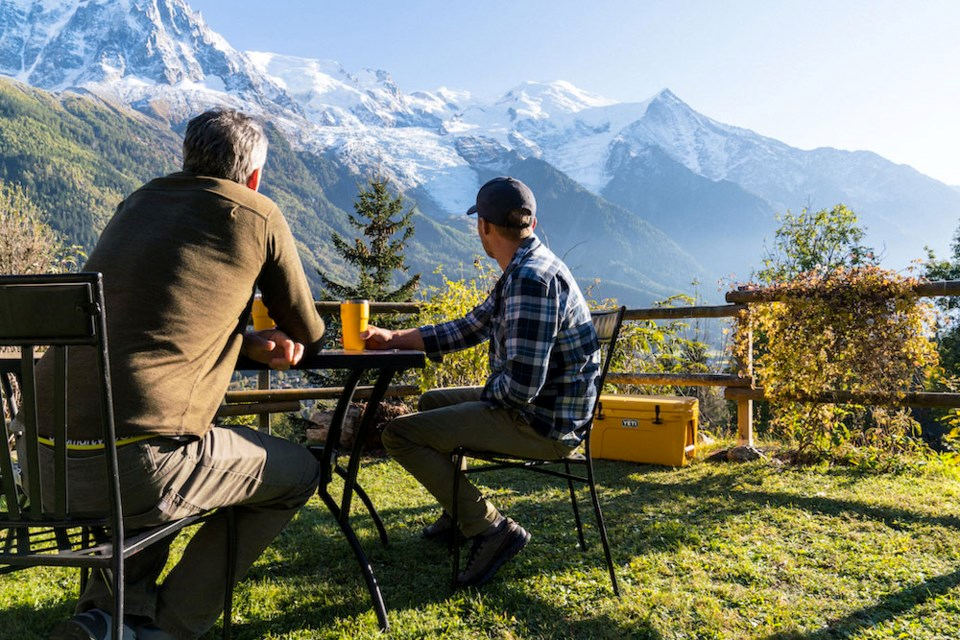 YETI's limited edition line of camping gear comes in the perfect springtime yellow — Alpine Yellow — adding a splash of fun to their rugged outdoor gear for your collection of camping essentials. Inspired by high-altitude adventure and legendary peaks, this colourway is sure to make your gear stand out and is available for drinkware, coolers, and bags.
To check out the full range of YETI's Alpine Yellow collection, visit yeti.com/alpine-yellow.