Vancouver's favourite place for old-world inspired gelato is serving up its award-winning frozen dessert awesomeness in the new year, and we have the inside scoop!
The internationally-recognized Bella Gelateria has moved from its original location of 11 years at the Fairmont Pacific Rim in Coal Harbour to its brand new flagship location in English Bay.
With an expanded space and menu, the new location on 1752 Davie Street (found at the cross-section of Davie and Denman) has its soft opening planned for January 22, 2022.
During the soft opening, Bella Gelateria will be handing out BUY ONE GELATO - GET ONE FREE coupons, to be used on the day or until April 30, 2022 (at the English Bay location only).
Bella Gelateria's Grand Opening event is set for the weekend of Friday, February 18 to February 20, 2022, where they will be giving away FREE Gelato to the first 100 people, starting at 1 p.m. on each of the 3 days, as a 'Thank You' for their continuous love and support of their world-renowned gelato.
There will also be plenty of giveaways and prizes on site for those who make the journey to see the new 2,000 sf space that will become the new hub of Bella Gelateria's gelato-making.
In addition to their locations in English Bay and in Metrotown, Bella Gelateria is gearing up to open two new locations across Metro Vancouver — on Robson Street and at The Amazing Brentwood — by Summer 2022.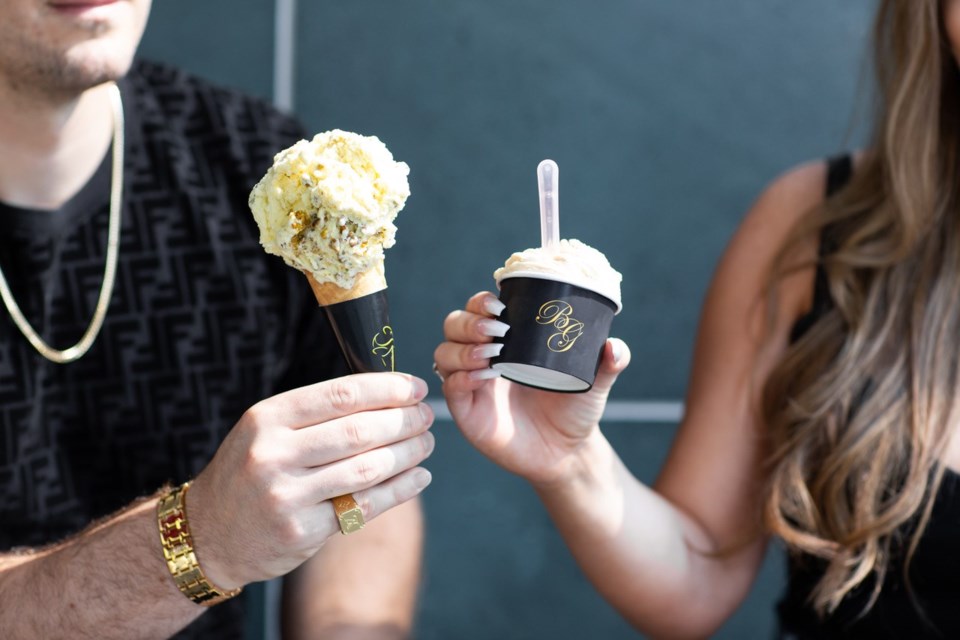 Photo: Bella Gelateria
The award-winning artisan gelato shop serves up this delicious dessert using locally-sourced 100% natural ingredients with no added colors, flavours, or preservatives. With small batches made fresh daily, everything is handcrafted in-house—right down to their sauces and toppings—but tastes like it was imported straight from Italy.
From staple classics such as Earl Grey Tea and Salted Caramel to unique concoctions like Eggnog and Buko Pandan, your go-to gelato flavour is bound to be on Bella's list!
Offering more than just gelato in a cone or cup, Bella Gelateria also serves gelato-based drinks, such as affogato (gelato covered in a shot of espresso), Hot-Chocolat-O (gelato covered in your choice of milk, dark, extra dark, or white chocolate), and traditional Italian milkshakes.
If you're a frequent gelato connoisseur, Bella Gelateria's Rewards Club gives members the ability to collect points on each purchase to redeem for free gelato, drinks, and more, instant spin and win on every purchase, and monthly contests and games to win even more free points and products!
Plus, by joining the Rewards Club, you can redeem a FREE Single Cup of gelato on your birthday! Who doesn't love free gelato on their special day?
For more info, visit bellagelateria.com.