Found at the intersection of work and play, city and nature, and people and technology at the center of Vancouver's downtown core, Bentall Centre has emerged as one of the city's top spots for social and cultural gatherings!
This summer, Bentall Centre is collaborating with community partners such as Public Disco, VHS Markets, and Vancouver Pride Society to curate special pop-up event experiences for all Vancouverites to enjoy. From their signature Neighbourhood Patio series to Vancouver Pride celebration, we bring you the list of the latest happenings to look forward to over at Bentall Centre's open-air patio lounge this month.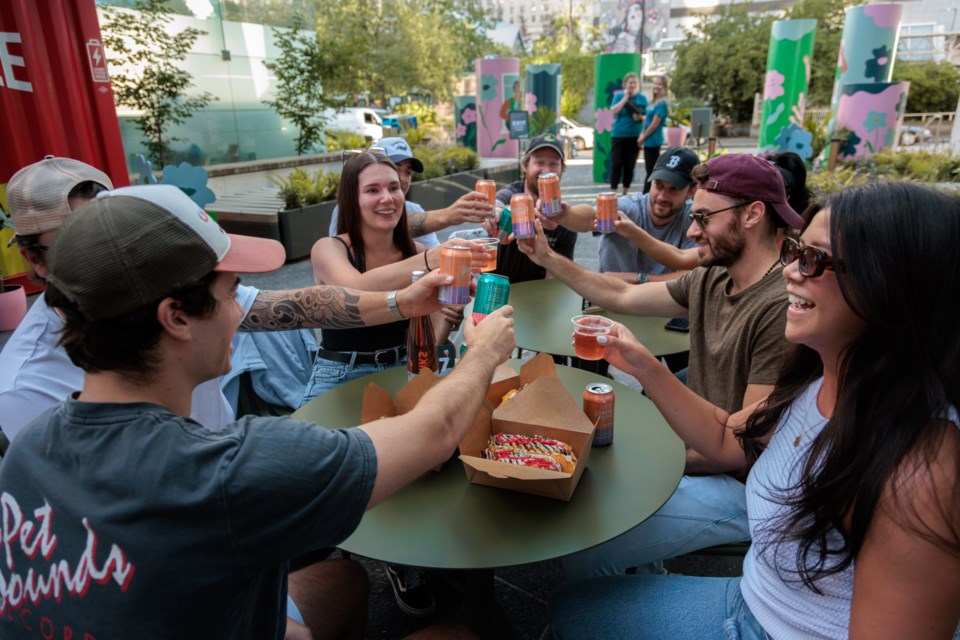 Neighbourhood Patio
Bentall Centre's signature beer and wine patio is back for the summer!
Every Thursday to Saturday from June 23 to August 27, Bentall Centre's Neighbourhood Patio pop-up at 595 Burrard Street will be open for live music from local musicians and DJs, art, sips, snacks, and good times from 3 p.m. to 10 p.m. To reserve your table, go to bentallcentre.events.
Neighbourhood Patio was created to bring the community together to connect over good drinks and great entertainment in a vibrant urban landscape.
The pop-up event is made possible through partnerships with Downtown Vancouver BIA, North Point Brewing, Liberty Wines, Granville Island Brewing, and Musos Entertainment. A portion of the event proceeds will be donated to Creative BC's Creative Pathways program, supporting a dynamic motion picture workforce in B.C. that is equitable, diverse, and inclusive.
Public Disco
On July 16, the Public Disco Summer Series takes over Neighbourhood Patio for a special FREE pre-Pride party, hosted by Mx Bukuru with all Queer artist line-up featuring the likes of AWood, Bella, Fisher Bryce, and Juicy Smooye. Get ready for a fabulous night of outdoor dancing with old and new friends!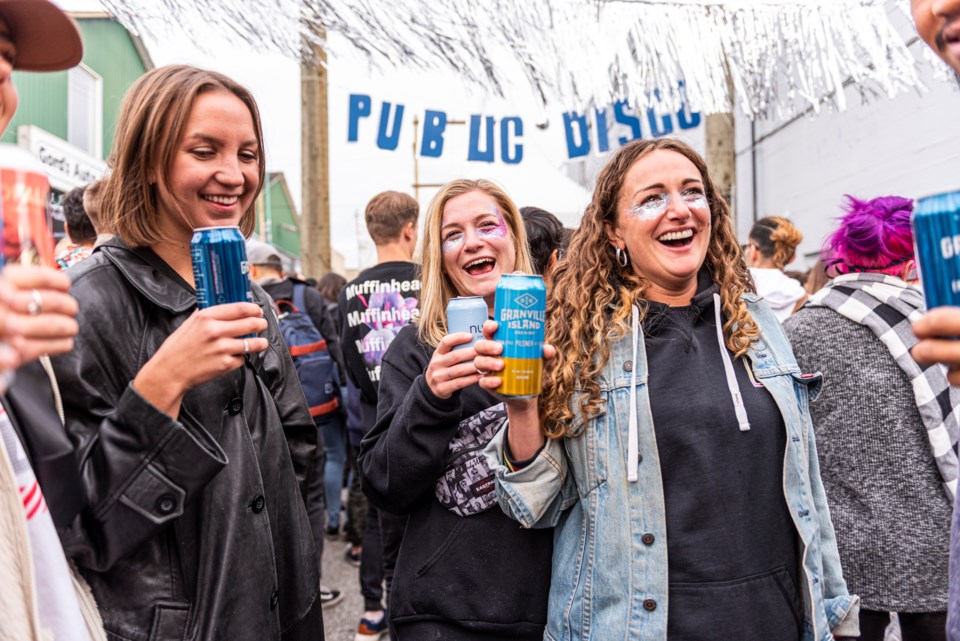 VHS Markets
On July 22, the Vintage & Handmade Society will join forces with Neighborhood Patio for a special Friday night pop-up market.
At VHS Market, guests can browse through locally-produced goods and sustainably-sourced products from some of Vancouver's best vendors. Find a unique handmade gift for a loved one (or yourself) during this outdoor shopping experience!
Pride Neighbourhood Patio
During Vancouver Pride weekend (July 28 to 30), Vancouver Pride Society will be taking over Neighbourhood Patio for Pride Neighbourhood Patio, featuring drinks, music, and drag in the heart of Vancouver.
In the Pride Lounge on July 28 and 29, you can delight in performances from a diverse variety of Queer talent from across Vancouver, including local favourites such as Sieski, Jandrou, Wanting Moi, Mida Malak, Incendiary Sweet, and Queen Persian Kitty.
On July 30, join the city's Queer and Allied community for QTalent, the first-ever Queer singing competition in Vancouver! A voting system will be in place to award the top singers, and prizes will be awarded to the top performers of the night.
Visit bentallcentre.events for more event information