In a fitting prelude to Halloween, Ravenswood winery introduces Besieged in limited release for the very first time in Western Canada. This robust, plummy wine was born under the cover of ominous rainclouds with flashes of lightning punctuating the distant hills. Working alone, winemaker Joel Peterson was bringing in grapes as ravens wheeled and shrieked overhead. Peterson felt that the ravens, traditionally believed to possess the ability to see into the future and reveal omens, were urging him on. Sure enough, his efforts produced an unparalleled wine.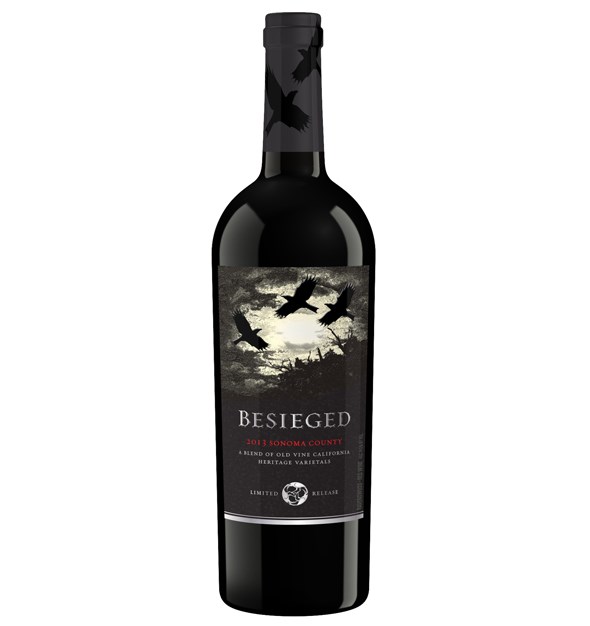 A blend of old vine California heritage varietals, Besieged boasts grapes sourced primarily from premium Sonoma County vineyards, with a small quantity collected from some of the best vineyards in California's North Coast, Central Coast, and Lodi winegrowing regions. This eclectic harvest from across California's haunting winegrowing regions is then fermented on skins in small tanks for 7-14 days before being aged in French oak barrels for 10 months. The result is a rich, blood-red vintage redolent of cardamom-spiced blackberries, black cherries, and plums. With its undertones of Edgar Allen Poe, Besieged's nativity tale and appealingly macabre bottle make for a perfect Halloween wine.
Ravenswood's Besieged retails for $24.99 and is available at BC Liquor Stores across the lower mainland. For more information on availability, visit ravenswoodwinery.com.
[SPONSORED POST]