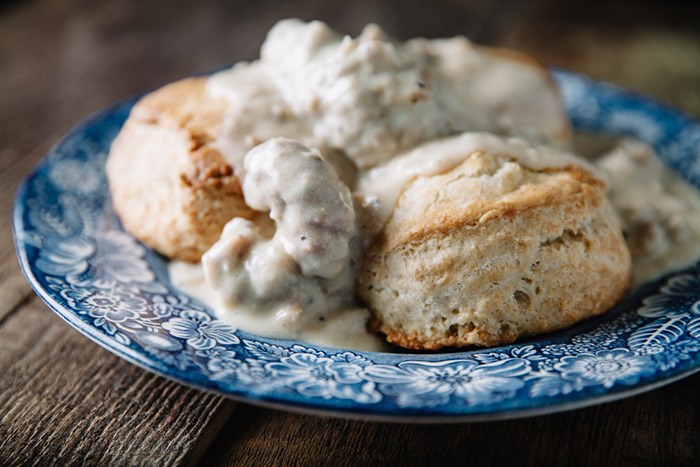 A Biscuit.
What a wonderful thing.
A emblem of Southern charm, a superior to breakfast toast, an undeniable concoction of flour and, let's face it, fat. Crisp on the outside, warm and fluffy on the inside. Is there actually anything better than a freshly baked biscuit?
Nope.
Fortunately, Vancouver is a surprisingly amazing place to indulge in these little morsels of goodness. With no two biscuits alike, here are all the go-to spots for the city's best.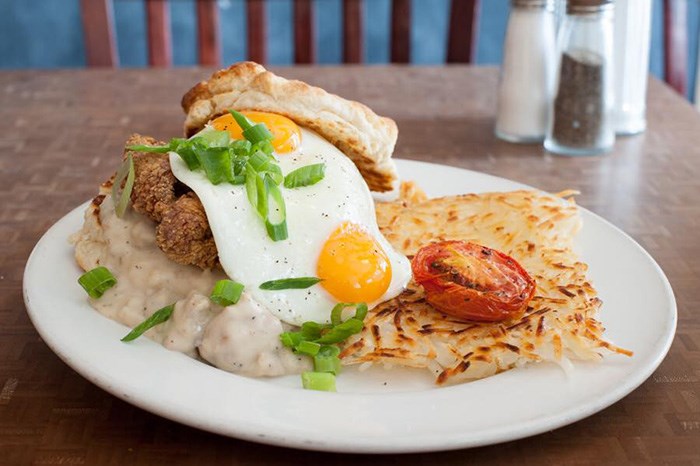 The word biscuit appears at least a dozen times on Jam Cafe's menu of over-the-top breakfast goodness. If you're seeking a classic side of biscuits and gravy, they've got you covered, or if you're thinking of something a little more epic (fried chicken with two sunny eggs, green onions, peas, gravy, hashbrowns and of course a biscuits), than slap on something with an elastic waistband because they've really got you covered!
You can't talk about biscuits without mentioning southern food! With cornbread and waffles staking claim over many of Vancouver's southern haunts, Mamie Taylor's pairs both their pork belly benny with biscuits, which you can also order on their own, paired with seasonal spreads. Warning this is a brunch only item.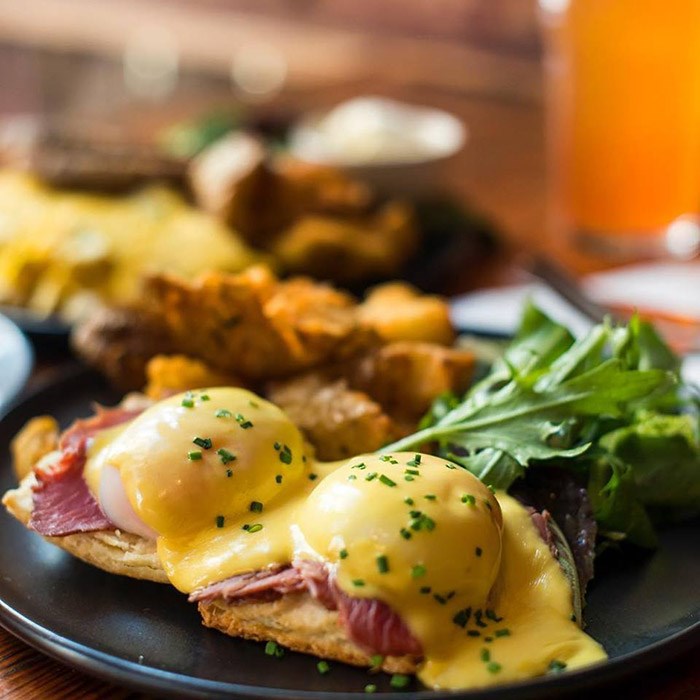 Contemporary country cooking served in the heart of Vancouver's most historic neighbourhood. Wildebeest has earned a reputation for their meat-centric gastronomical delights (roasted bone marrow), but their brunch menu is all about Eggs Benedict. Poached eggs balance dutifully over fresh biscuits, adorned with a variety of toppings from pastrami, to fresh crab and onion rings. Take me.
Chewies Oyster Bar - 2201 W 1st Ave and 1055 W Hastings St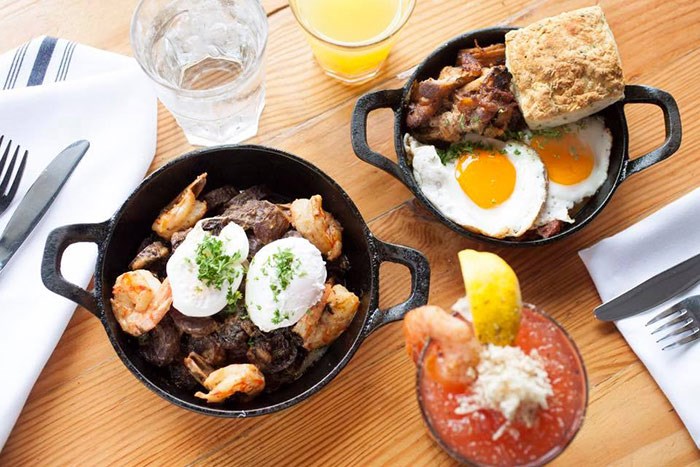 One of Vancouver's leading experts in fresh shucked oysters also happens to be awesome at making biscuits! On the Chewies brunch menu, slow braised pork in chili-mustard make an applause worthy appearance atop near perfect buttermilk biscuit. Not be outdone however, are the restaurant's four versions of Eggs Benedict which, you guessed it, ARE. ALL. ON. BISCUITS.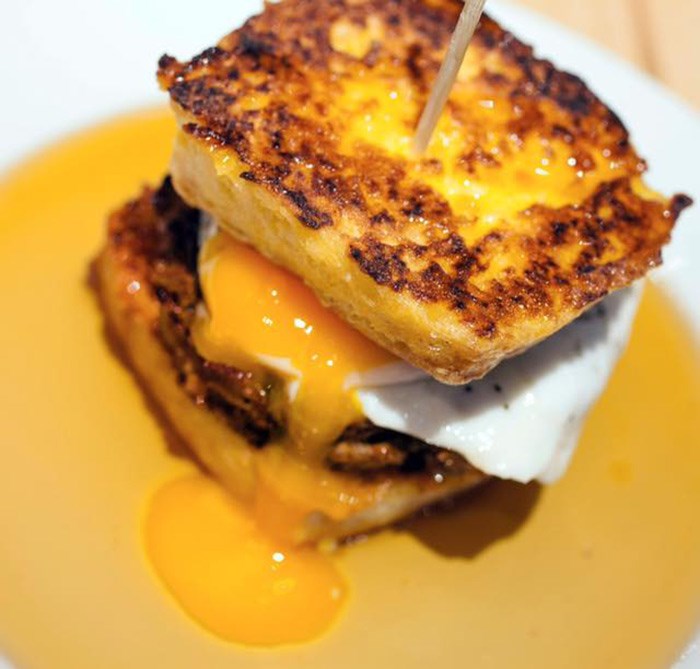 Biscuits are SO popular that Vancouver is getting a new restaurant centred around their delicious round morsels of goodness. The restaurant, whose slogan is "Better in a Biscuit," will feature sandwiches, breakfast options and a ton of biscuit-related favourites like fried chicken.

Comfort food, food for comfort. Whatever you want to call it, Burgoo Bistro is known for making the mouthwatering food every healthy Vancouverite secretly wants to be eating. Their white cheddar and parsley biscuits can be enjoyed with a few of their dishes, including their Kentucky Burgoo, a combination of slow cooked lamb, beef, smoked ham, lima beans, corn, molasses, tomato, and okra.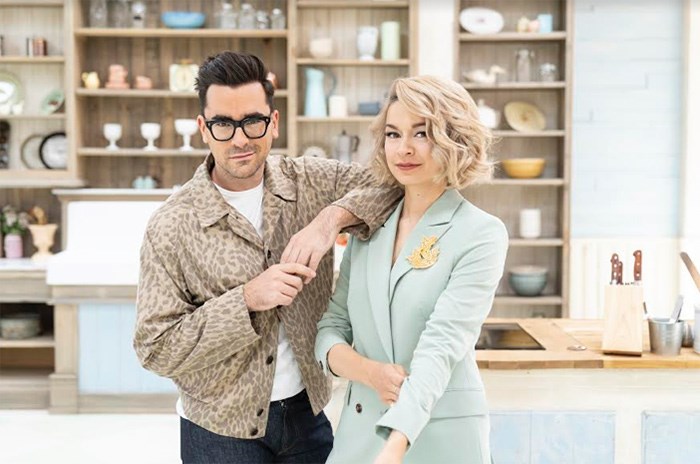 Craving more? The Great Canadian Baking Show has returned to CBC for a second season of culinary challenges!
Hosted by Dan Levy and Julia Chan, The Great Canadian Baking Show brings together 10 amateur bakers from across the country to, celebrating their diverse backgrounds, families and communities.  
Each week bakers will compete in three challenges, The Signature Bake, the Technical Bake and the Show Stopper. After the judges taste and critique the bakes, they crown one Star Baker and ask one baker to leave the tent. The final three bakers compete for The Great Canadian Baking Show title.
To learn more visit, cbc.ca, or watch now via the CBC TV APP.