We LOVE seafood.
Who in Vancouver doesn't!?
From sashimi to smoked salmon, B.C. is home to some of the best seafood in the world. But with frequent reports that up to 50% of seafood is mislabelled in stores and restaurants, it's difficult to ensure that your seafood actually lives up to what it claims to be. This goes for even the most well-intentioned seafood stores, who often purchase their seafood through distributors.
Since we live on the coast, there is an old-school way to be sure you are getting what you pay for; know who caught your seafood! Here are 4 AWESOME ways to get fisherman-direct seafood in Metro Vancouver!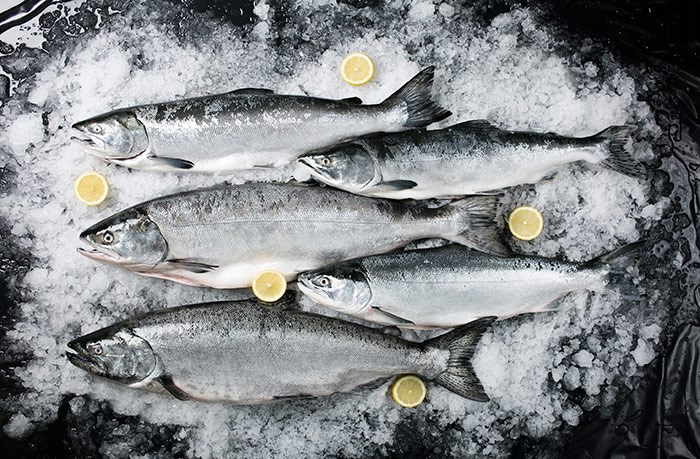 Skipper Otto is a member-based Community Supported Fishery that's grown rapidly throughout the last 10 years. With Skipper Otto, home cooks across the Lower Mainland (and beyond) pre-purchase an annual share of the catch from about 30 different BC fishing families. This commitment lets fishing families earn living wages, guarantees a market for their Ocean Wise catch, and provides hyper-traceable, premium quality seafood directly to anyone smart enough to join before they stop taking new members at the end of May each year.
They are downright Portlandia about their labels which include everything you could want to know about your fish, from a picture and bio of the fisherman to details from when and where it was caught. Members choose from a wide selection of wild, BC seafood from salmon fillets to whole fish to shrimp and prawns to sushi grade albacore tuna to fish and chip favourites like lingcod and halibut. Beyond the quality of the products, Skipper Otto is highly convenient. Members of the community choose what they want, place their orders online and then pick them up at one of 13 convenient neighbourhood pick-up locations around Metro Vancouver.
Interested in becoming a member and enjoying fair trade sustainable seafood? For a limited time only, receive a $10 discount off your 2019 membership when you use the coupon code VIASeafood. Learn more by visiting skipperotto.com
Vancouver Farmer's Markets
While produce vendors are the mainstay at Vancouver Farmer's Markets, there are a couple seafood vendors who can be reliably found there. Blue Comet Seafood has been at markets since 2005 and carries a selection of all five species of salmon, lingcod, tuna, halibut and sablefish as well as smoked and canned products. This family operation markets catches from their three vessels that harvest along the BC coast from Haida Gwaii, Nass, Skeena, Bella Coola, Johnstone Strait and Barkley Sound.
Another regular at the Farmer's Markets is Estevan Tuna. They catch their tuna in the pristine deep waters of the North Pacific Ocean off the coasts of British Columbia, Washington and Oregon aboard the troller, Estevan. They harvest and sell premium-quality, chilled, and flash frozen-at-sea albacore tuna that has been filleted and vacuum-packed in an HAACP approved plant. They carry both tuna loins and cans.
Both of these vendors can be found at select Vancouver Farmer's Markets so check their websites to see when and where to find them.
Steveston Public Fish Sales Float
Another spot where local fishermen dock and sell their daily catches! The Steveston public fish sales float has the largest local collection of fishermen selling directly off their boats. It is a great place to buy a whole fish (frozen ones are available year-round) but keep in mind that fishermen are not allowed to sell processed (i.e. steaked, fillets, smoked, vacuum sealed, etc.) product on the sales float, nor are they allowed to sell bivalve mollusks of any kind (oysters, clams, mussels, etc.). Although the public fish sales float is always open, vessels and vendors come and go as they please. The best days of the week to find them on Saturday and Sunday during regular business hours. You can get a sense of who will be selling HERE, but your best bet is to take your chances and simply drop by!
False Creek Fishermen's Wharf
Smaller than Steveston, but conveniently located for many Vancouverites, False Creek Fishermen's Wharf has a fish sales float as well. This sales float is usually only active at certain times of year with spot prawn season in May being the best time to get prawns right off the boat. During salmon season, whole fresh sockeye can sometimes be found for sale, too. False Creek Fishermen's Wharf is the main location for Skipper Otto and they are there most Thursday evenings year-round and on Saturday mornings in the summer. You can view the full vendor list HERE, and be sure to check in as fishermen's schedules may vary throughout the year.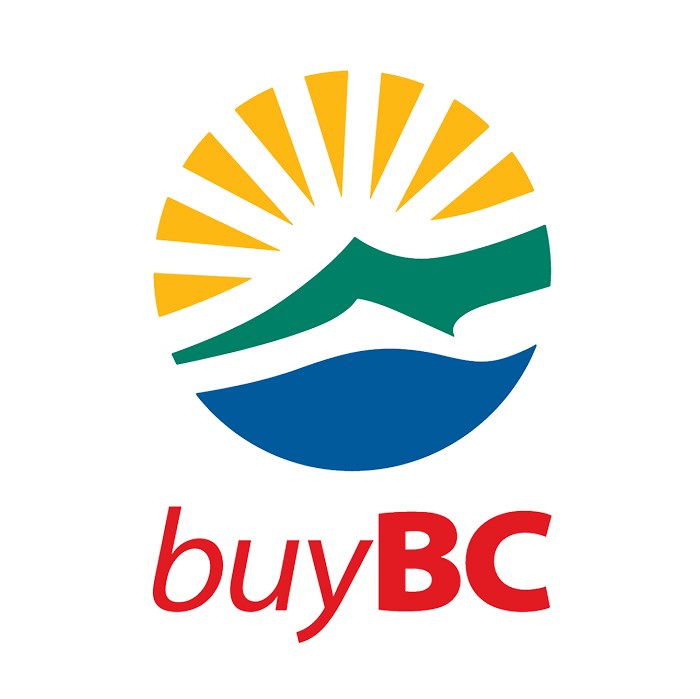 This project is supported by the BC Government's Buy BC Partnership Program; delivered by the Investment Agriculture Foundation of BC with funding from the Government of British Columbia. Opinions expressed in this document are those of the authors and not necessarily those of the Government of British Columbia or the Investment Agriculture Foundation of BC.