It's a new year, which means that eating healthy is likely at the top of your mind.
Choosing healthier alternatives in the form of low-carb, sugar-free, and high-in-protein foods can help you get closer towards reaching your New Year's resolutions. In fact, eating low-carb can also improve your mental performance and give you more energy throughout the day.
Most grocery stores have thousands of products, and while we all try our best to eat healthy, it can be challenging to ensure we're getting the best quality ingredients from our selections.
The Low Carb Grocery makes finding healthier alternatives really easy by searching far and wide to discover the world's best low-carb foods and stocking favourites on their shelves. This Canadian-owned business is truly passionate about providing a great shopping experience for low-carb foods.
Located in Burnaby, The Low Carb Grocery carries over 2,500+ low-carb and sugar-free options in Metro Vancouver. Many of their items are not found anywhere else in B.C., or even Canada for that matter. This is because their high-quality products are often made in smaller quantities, supplied by smaller manufacturers, imported from around the world, and sometimes made exclusively for The Low Carb Grocery.
Committed to reinventing the grocery experience for low-carb grocery shoppers, The Low Carb Grocery takes the time and effort to find, taste test, and bring in foods that best fit the low-carb lifestyle. This way, customers don't have to worry about paying duty on imports from overseas and can instead buy these products in-store or place an order through the online store to have shipped directly to their home.
Check out this round-up of some of the top hard to find low-carb food items, including pasta, crackers, condiments, and drink mixes, all of which are in stock at The Low Carb Grocery, and read on for your chance to win a grocery shopping spree!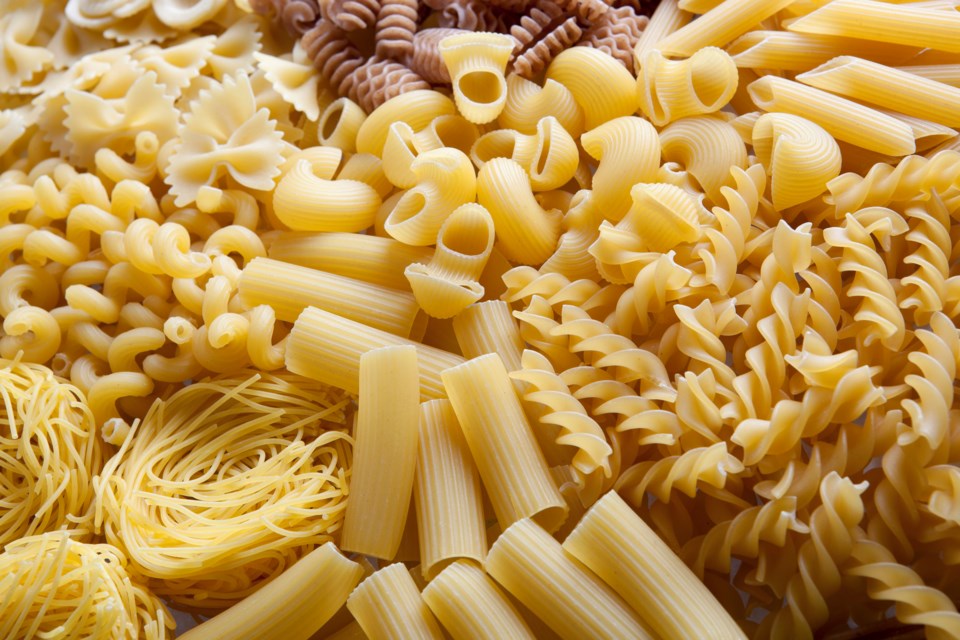 Ciao Carb
Say goodbye to high-carb foods and hello to low-carb alternatives with Ciao Carb's high fibre and high protein pasta and toasts. Made with wheat, egg whites, and soy protein, Nutriwell Pasta has more nutritional benefits than regular pasta. ProtoPasta, which additionally consists of whey protein and pea protein, is even higher in protein and lower in carbs. And ProtoToast, which contains wholesome fibre and protein ingredients, is available in Original, Tomato, and Cocoa flavours.
Pasta Young
Handmade with high quality European-sourced ingredients that provide loads of nutrition and taste great, Pasta Young products contain reduced carbs and higher protein content. In addition to familiar pasta shapes such as penne and spaghetti, Pasta Young also carries no sugar added pasta sauces to complete your low carb and high protein pasta dish.
Carbolicious
Founded in Brooklyn, Carbolicious offers crunchy low-carb and diabetic-friendly Melba Toast crackers that are shaped like thin slices of baguette bread and baked to a crisp, making them perfect for charcuterie boards or even crumbling over salads. Made with flaxseed meal, almond meal, vital wheat gluten, and whole eggs, these crackers contain 3.5g of healthy fats.
GG Scandinavian
Made with a blend of bran, rye flour, salt, and fresh water from the springs of Norway, these crispbreads are high in fibre, low glycemic, and low in carbs. Also low in calories with just 20 calories per cracker, GG Scandinavian Crispbreads offer an easy way to increase your daily fibre intake.
Chompie's
With just 1g net carb per slice, Chompie's light and fluffy low carb bread is a great replacement for traditional bread. The additions of sesame seeds, rye flakes, unbleached whole wheat flour, and millet in this bread give it a hearty taste and make it great for toasting.
Mt. Olive
Finding pickles that do not contain added sugar can be a pickle of a search. Based in North Carolina, Mt. Olive is dedicated to producing no sugar added pickles and relish with the addition of low-calorie and low-glycemic Splenda sweetener. None of the classic pickle taste is lost with the tangy sweetness of Bread N Butter Pickles, Sweet Relish, and Gherkin Pickles.
Guys
This spring, enjoy backyard BBQs with sugar-free, sweet and smoky condiments made by Guys. The award-winning sugar-free and low in calories BBQ sauces are available in spicy, smokey bacon, smokey garlic, and hot sweet thunder flavours, and can be used on grilled meats, seafood, wings, tacos, vegetables, and more.
Polaner
Bursting with real fruit flavour and sweetened with Splenda sweetener, Polaner's sugar-free and gluten-free jam and fruit spreads are a good source of fiber and come in delicious flavours such as grape, apricot, strawberry, blackberry, raspberry, and orange.
Caffe D'Vita
Start your day with the comforting warmth of a cup of a rich cappuccino or hot cocoa with Caffe D'Vita's sugar-free instant mixes. Available in a range of flavours, such as mocha and french vanilla, their caffeine-free, cholesterol-free, and gluten-free mixes contain premium European chocolate ingredients.
4C Totally Light
Perfect for flavouring water and intaking 100% of the recommended daily dose of vitamin C, 4C Totally Light's cold drink mixes contain zero to 5 calories, no sugar, and very little sodium. Available flavour packets include lemonade, cranberry pomegranate, fruit punch, and iced tea.
You can pick up all of these low-carb foods (and more) at The Low Carb Grocery, located at 8610 Glenlyon Parkway, Unit #137 in Burnaby.
The Low Carb Grocery also ships Canada-wide via thelowcarbgrocery.com. Got questions? The Low Carb Grocery's customer support team can answer your inquiries about the low-carb and ketogenic lifestyle and suggest products that best suit your needs. Reach out on Facebook and Instagram today.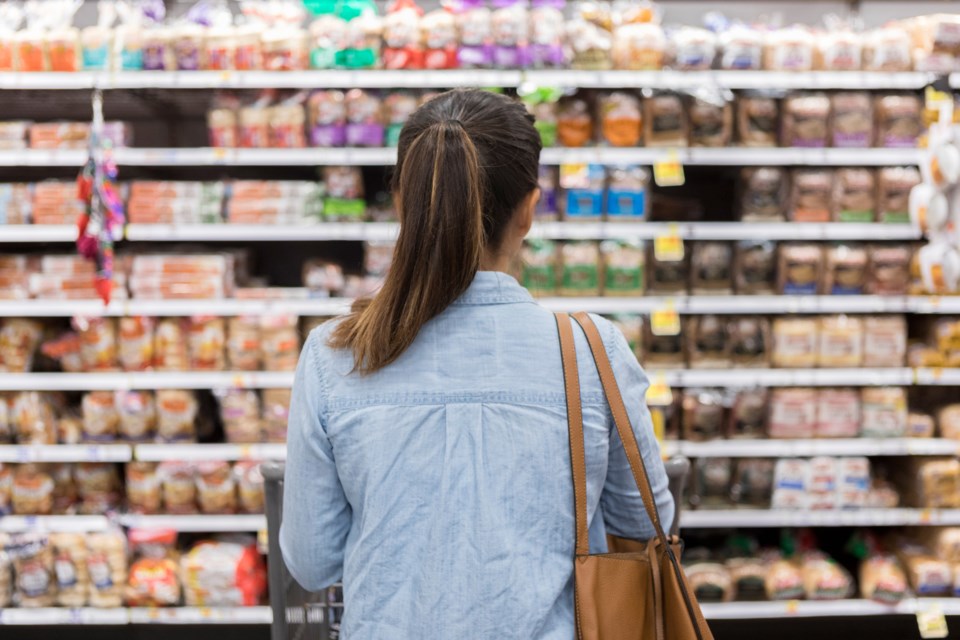 We've partnered with The Low Carb Grocery to give 5 lucky winners a $100 gift card to shop for low-carb groceries!
You can enter via the contest entry form below. For additional chances to win, visit The Low Carb Grocery at their website for 10 bonus entries, and follow them on Facebook and Instagram for another 25 bonus entries each.
This contest is open to British Columbia residents and closes on February 2, 2023. The contest winners will be contacted via email on this date.