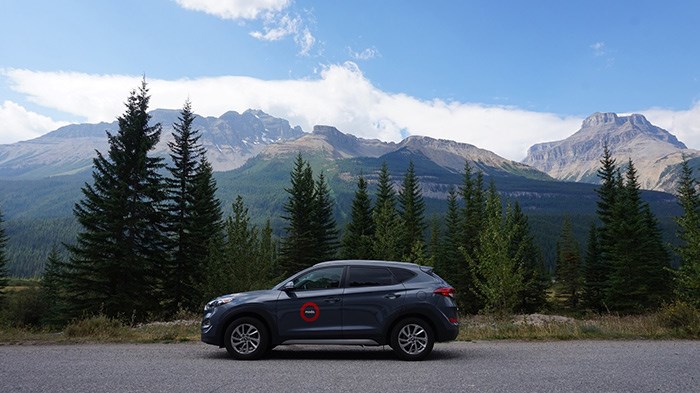 Now that spring has sprung, outdoor adventures are the name of the game. There's so much to do and see for free in and around Vancouver this time of year, and there's even more to explore if you want to head a bit farther afoot. It's tempting to just hop in a car and go, but let's face it: owning a car in this city can be difficult (and expensive), and public transit can only get you so far.
That's where a two-way (or round-trip) carshare service — like member-owned Vancouver co-op, Modo — comes in. Modo has a vehicle for every destination and every budget, and with no restrictions on how far you can drive, the sky's the limit this spring. Read on for some hidden gems around Vancouver that you can easily get to in your Modo (and enjoy for free once you've arrived!).
Known for its intertidal zone, crystal-clear tidepools and large variety of marine species, Botanical Beach is about a 90-minute drive from Sooke and makes a great day trip from Victoria (or from Vancouver —Modo has cars at every major ferry terminal, so you can walk on and grab a car on the other side). Botanical Beach also features some interesting geological formations, like ridges of shale and quartz that marble through the black basalt, producing some picturesque terrain. Be sure to pack your camera!
Distance from Vancouver: 220 km (5 hrs).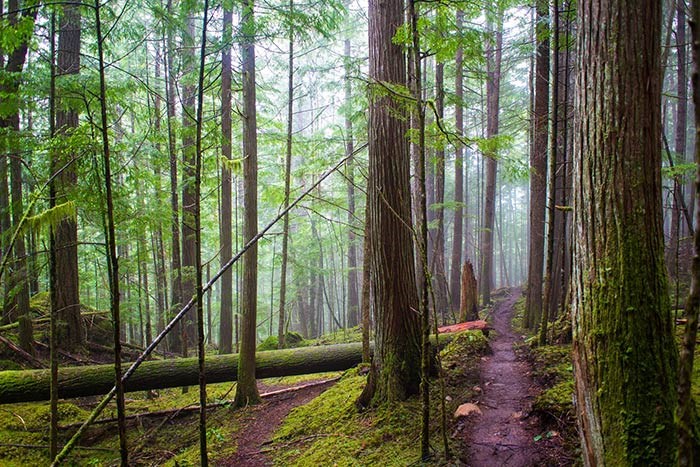 Just a short drive from Parksville or Qualicum Beach, the Horne Lake Caves give you the opportunity to get underground and see some of Vancouver Island's natural "infrastructure." Take a guided tour of the caves, choosing from options that range from beginner explorations to advanced spelunking and climbing expeditions. There's also a 30-minute hiking loop on a dedicated trail through the rainforest.
Distance from Vancouver: 150 km (3.75 hrs).
Open meadows, lush forests, majestic hikes — Forbidden Plateau has all of this and more, and is an easy drive from Victoria. Hiking is always more fun (and safer) with groups of friends, so why not choose an SUV or crossover from Modo's Passenger Paradise fleet and pack in a crowd?
Distance from Vancouver: 204 km (4 hrs).
The Sea to Sky Highway is arguably one of the most beautiful drives in North America, and because you can reserve a Modo for the whole day (or even a week), it makes it easy to pop up to Whistler from Vancouver. During the summer, a hike to Rainbow Lake with friends is a great free activity. Heading up to Whistler in the winter for a day of skiing is also easy with Modo, as their Snowbound fleet includes vehicles with winter tires and ski racks.
Distance from Vancouver: 120 km (1.75 hrs).
About 20 kilometres east of Squamish, Watersprite Lake is a gorgeous hike that's only accessible via logging roads. Don't own a 4x4? No problem. Modo's fleet of vehicles includes pickup trucks, SUVs and Jeeps, so nothing's holding you back from a rugged day on the trails.
Distance from Vancouver: 86 km (2 hrs).
Offering some of the most spectacular panoramas in the Fraser Valley, Mount Cheam gives up 360-degree views to those who complete the hike. Be rewarded with views of Chilliwack and the communities along the Fraser River, Jones Lake, the surrounding peaks and even Mount Baker to the south. Book a high-clearance car (like a pickup truck or a Jeep) from Modo's fleet and you're all set for a gorgeous day trip from Vancouver.
Distance from Vancouver: 125 km (1.75 hrs).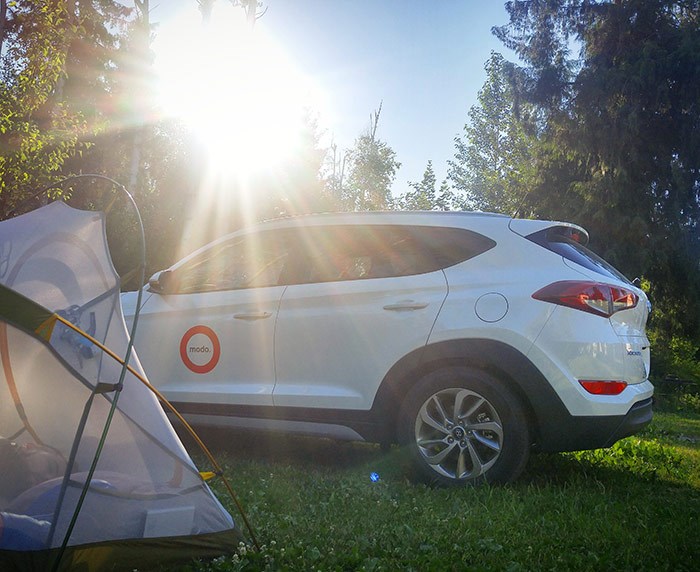 Adventure-seeking hikers that want a challenging day can check out the spectacular views from the popular Golden Ears Trail. Although this hike can be done in a day from Vancouver, many people choose to make it an overnight camping trip. Make sure to leave early enough to have ample time during daylight hours if you plan to complete this hike in one day. Modo has cars parked at many SkyTrain station lots as well, meaning you can take the train to Lafarge Lake-Douglas Station and then hop in a Modo to carry on to Golden Ears — a trip that's easy on the environment and your wallet!
Distance from Vancouver: 50 km (1 hr).
Thormanby Island, one of the Sunshine Coast's best-kept secrets, is the perfect place to spend the day relaxing. You can take an ocean tour via water taxi, walk along the pristine shoreline, swim in the tranquil waters or pack a picnic lunch to eat while observing the extensive flora and fauna. When the tide is low, be sure to walk to South Thormanby and explore the tidal pools and the colourful marine life there.
Distance from Vancouver: 86 km (2.5 hrs).
Regardless of where your adventures may take you this summer, you'll want to make sure you get there in the safest (and cheapest) way possible. Modo offers competitive rates (you can book any of their vehicles for as little as $5 an hour or $50 a day), meaning you and your friends don't have to break the bank to experience the beauty of Vancouver and its surrounding areas.
Plus, if you join with the promo code AWESOME, you get $50 in free driving time. What are you waiting for — it's time to hit the road!
This Content is made possible by our Sponsor; it is not written by and does not necessarily reflect the views of the editorial staff.