There's nothing quite like the adrenaline rush of getting out and venturing up the mountain - or, more accurately, venturing up, then down, then up, then down again!
The cold crisp air, the vast open space, and the endless opportunity for adventure foster and feed our wanderlust and inspire us to continue exploring, constantly seeking the next big thrill.
Here are the top three reasons why Blackcomb Springs Suites is the ideal venue to enjoy your own personal chalet.
Location, Location, Location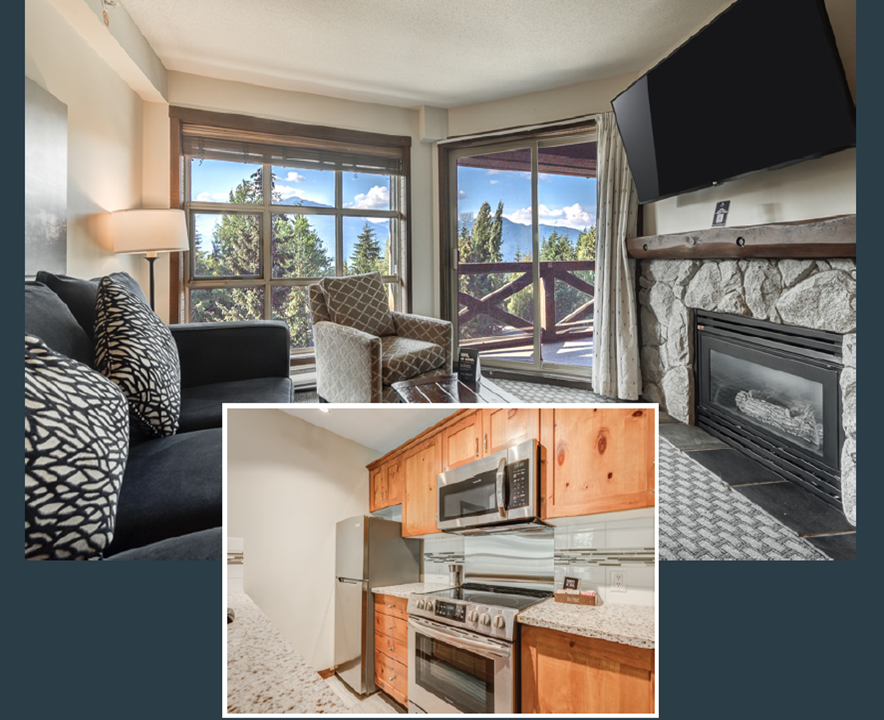 Located on the slopeside of Blackcomb Mountain, surrounded by an ancient forest, ski runs and hiking and biking trails, guests at Blackcomb Springs Suites can enjoy true ski-in/ski-out access during the winter and bike-in/bike-out access in the spring and summer, representing the pure embodiment of Whistler that extends far beyond any traditional hotel to provide the perfect setting for the ideal, once-in-a-lifetime vacation experience.
If you're no stranger to skiing in Whistler, you'll know that the village can become incredibly busy, especially in the peak of ski season - pun intended.
Blackcomb Springs Suites offers the convenience of easy access to the village while also serving as a peaceful, relaxing refuge from the high-paced hustle and bustle. Even better, it offers a convenient complimentary shuttle that regularly runs to and from the village.
So, you can take part in the fun-loving, vibrant energy while also having the option to sneak away to enjoy your own space. It's the best of both worlds!
Pampering atmosphere
Skiing, hiking and biking, while fun and fantastic, can be exhausting by the end of the day. We've all been there. Your spirit is still willing, but your body is sore and tired. You want a space to unwind and ease your sore muscles.
Blackcomb Springs Suites has everything you need to recuperate and rejuvenate. With studio, one, and two-bedroom suites available, enjoy the luxury of full kitchens, private fireplaces, floor-to-ceiling windows, and balconies to admire the stunning surrounding natural landscapes and might even spot some local wildlife. You'll be fully stocked with all the items necessary to recover, whatever that entails.
The warm wood accents and soothing fireplaces create a cozy cabin feel ideal for a couple's getaway, a weekend with friends, or a fun-filled family trip.
Packed amenities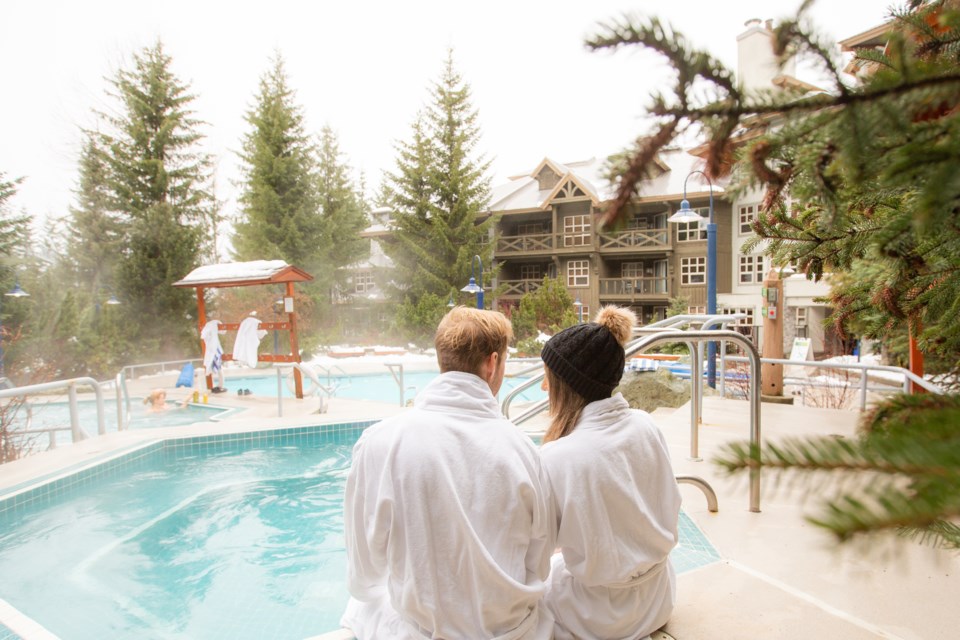 If the easy access to Whistler Village and the warm and inviting suites aren't enough to entice you, the jam-packed amenities at Blackcomb Springs Suites will surely serve as the deciding factor.
The highest hotel on Blackcomb Mountain, Blackcomb Springs Suites, incorporates the bountiful natural beauty of B.C., highlighting the whimsical woodland setting and serene seclusion while still containing all the amenities and services you need to enjoy your stay and then some!
Complete with a fitness centre, a heated outdoor pool, two hot tubs, ski and bike storage, coin-laundry, two barbecues available for guest use and more, whether you're indulging in an extended visit or there for a good time but not a long time, you won't be left wanting for anything.
Whether you want to make the most of the remaining ski season or are looking ahead to spring and summer adventures, Blackcomb Springs Suites is the ideal home base to rest and relax while maintaining easy access to the outdoor playground of Whistler.
Spring into Spring
Blackcomb Springs Suites wants to serve as your home base while you explore the extensive hiking, biking and, of course, skiing opportunities the region has to offer while fuelling your quest for adventure. Plus, this spring, you can save 35% off when you book a stay during your next Whistler vacation.
We've partnered with Blackcomb Springs Suites to give one lucky winner a three-night stay in a studio suite!
Total Grand Prize Value: $750
Enter via the contest entry form below.
This contest is open to British Columbia residents aged 19+ and closes on March 28, 2023. The contest winner will be contacted via email on this date.