Longing to take a break from the perpetual winter weather we've been having?
Over on Vancouver Island, Cowichan is the perfect destination for a spring break. Known as "The Warm Land", this region is located in the only maritime Mediterranean climate in Canada, logging the nation's warmest year–round temperatures.
It's an easy trip from Vancouver too, with direct seaplane flights and multiple ferry options departing from the city to either Nanaimo or Victoria. From there, you can cruise along Highway 1, which connects Victoria and Nanaimo and runs through the region.
With plenty of space to explore, from stunning mountains vistas to vast provincial parklands, the best way to experience Cowichan in all of its unspoiled glory is through embarking on the region's many outdoor activities, followed by a stop at one (or more) of the breweries in the local communities.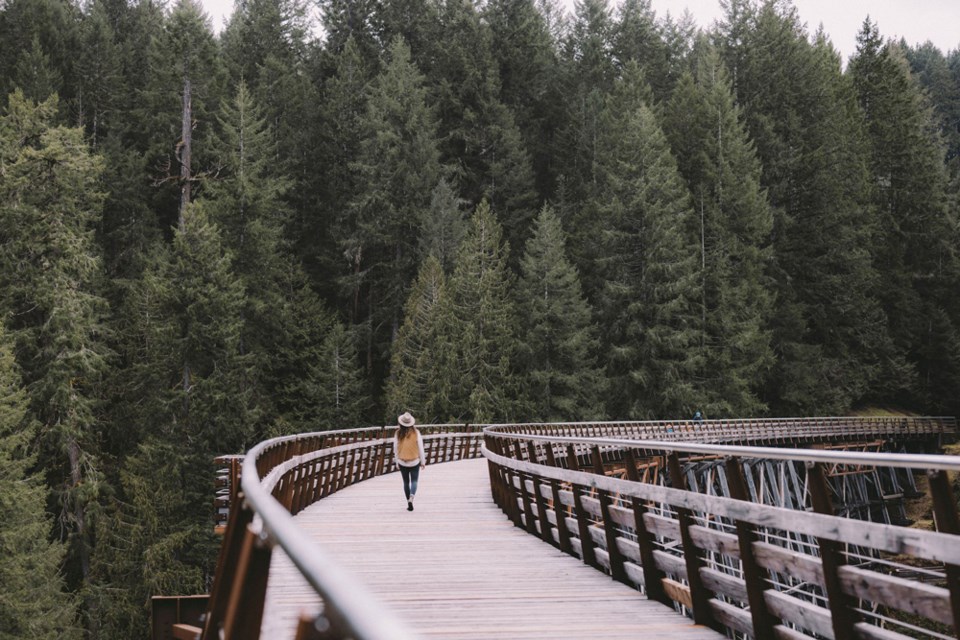 Embrace wide open spaces
There are countless hiking and biking trails in Cowichan, ranging from extreme to gentle in difficulty level.
If mountains pique your interest, there are several trail options to choose from for strolling or rolling.
Mount Tzouhalem is the most frequented hiking destination in the Cowichan region, due to the cliffs on the southern flanks that overlook Cowichan Bay and beyond. Mountain bikers can also tackle the mountain's challenging single-track biking trails. Soaring above Duncan, the twin peaks of Mount Prevost offer spectacular views of the valley and the surrounding farmlands. Maple Mountain, which is home to the tough Maple Syrup and Solar Coaster, has beautiful lookouts over the bay. On clear blue sky days, you can even see Salt Spring Island and the Olympic Mountains from the viewpoint. Hike or bike along Cobble Hill Mountain's extensive trail network to the summit, where you'll discover panoramic views of the Gulf Islands and beyond.
For the ultimate island experience that can be enjoyed by adventurers of all ages, the Malahat SkyWalk offers a once-in-a-lifetime opportunity to ascend a 10-story spiral tower to access a 600m elevated walkway through a forest of Arbutus and Douglas firs. While high among the trees, you can take in incredible 360-degree views of the islands, fjords, and mountains.
When the weather gets even warmer in Cowichan, there will be plenty more opportunities for other kinds of outdoor fun, like fishing, kayaking, and horseback riding, in the springtime. And you just can't beat the scenic views that require no filter.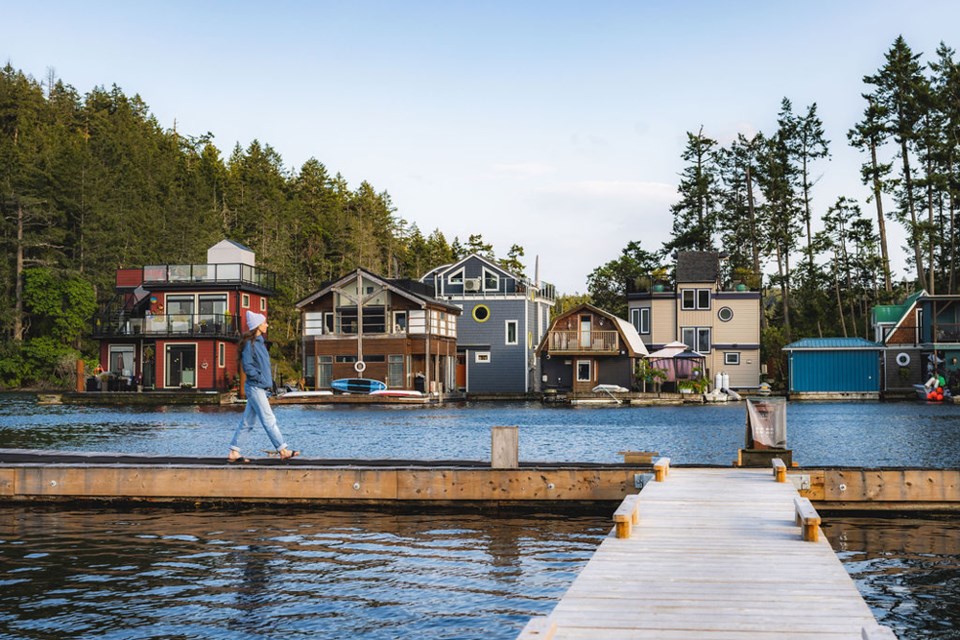 Space to savour and unwind
After a long day of getting lost outside, it's always a good idea to pay a visit to any one of Cowichan's outstanding local breweries. With rotating seasonal taps, there's always something new to try and enjoy.
The Cowichan breweries along the Vancouver Island Ale Trail allows you to explore craft beer cultivated from farm to sea. Duncan is home to three breweries, Red Arrow Brewing, Small Block Brewing, and Craig Street Brew Pub, all of which pride themselves on their small batch brews sourced with local B.C. ingredients.
From Riot Brewing in Chemainus to the north, to Bayview Brewing in the seaside town of Ladysmith, breweries in the Cowichan valley are known for partnering with local farmers and producers to keep their offerings as fresh and community-oriented as possible.
When planning your stay in the region, Cowichan has a variety of accommodation options that range from the traditional to the unusual. From delightful B&Bs to the yurts, houseboats, and float homes that line the waterfront village of Cowichan Bay, there is something for everyone and every budget. If you prefer a more rugged camping experience, Cowichan has many peaceful and affordable public and private camping options available in the region's spectacular parks.
Go to tourismcowichan.com/spring to plan your trip to Cowichan today.