Here's a tip for foodies: the hottest spot for eats and treats in North Vancouver is at the Capilano Mall.
No, it's not the food court, although the indoor dining options are good too. It's outside, in the parking lot, and when it's outside, it's called a food festival.
More specifically, the NOSH Foodie Fest is returning to Capilano Mall on June 10 and 11 for its third and most delectable year ever.
NOSH has something tastier in mind: a culinary paradise, as the centre's west parking lot at 935 Marine Drive transforms into the ultimate destination for Metro Vancouver's food-loving community.
Back by popular demand at the North Shore's preferred value and convenience mall, the festival runs from 11 a.m. to 6 p.m. Saturday and Sunday, rain or shine. After all, with this many mouth-watering options, there will be puddles in the parking lot, however you slice it.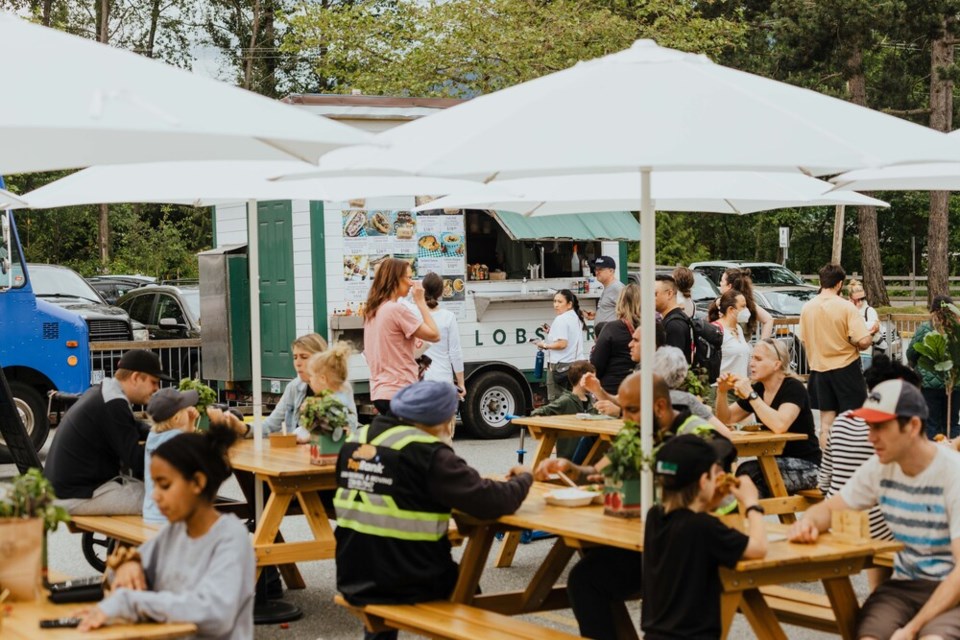 Supported by media sponsors Dished Vancouver and Vancouver Is Awesome, this two-day outdoor extravaganza is free to attend and promises to tantalize your taste buds (and your best buds, and your whole family) with an array of fabulous foodie delights and unforgettable experiences.
Scrumptious curries and soups from Super Thai Grill, Indian-inspired rice bowls and paratha wraps from Indish, Eastern European-inspired dishes from Baba's House, Egg-tastic sandwiches from Crack On, Halifax-style lobster rolls from Salty's Lobster Shack, mouth-watering Greek cuisine from Meet2Eat, and comfort food favourites like the smashed cheeseburger and cauliflower veggie tacos from Steamworks Food Truck.
If there's still room for dessert once you've eaten all that, fret not, BeaverTails will be on-site Sunday, serving up their flaky namesake pastry, a true Canadian staple food.
In addition to must-try food truck fare from Metro Vancouver's best meals on wheels, new ingredients for year three of this highly-anticipated foodfest include a food-meets-science activity at the Flavour Lab that's sure to blow your mind, and The Good Eats market featuring artisans from across British Columbia.
Attendees are invited to vaporize their tastebuds in the Flavour Lab with an explosive burst of pineapple-flavored clouds that will blow your mind. Next, hack your hunger with a complimentary tasting of liquid nitrogen 'ice-cream dot' flavors. Engaging food scientists will be on hand to share the captivating science and process behind these unique activities.
Be sure to stop by the Good Eats Market to bring home some artisanal goodies.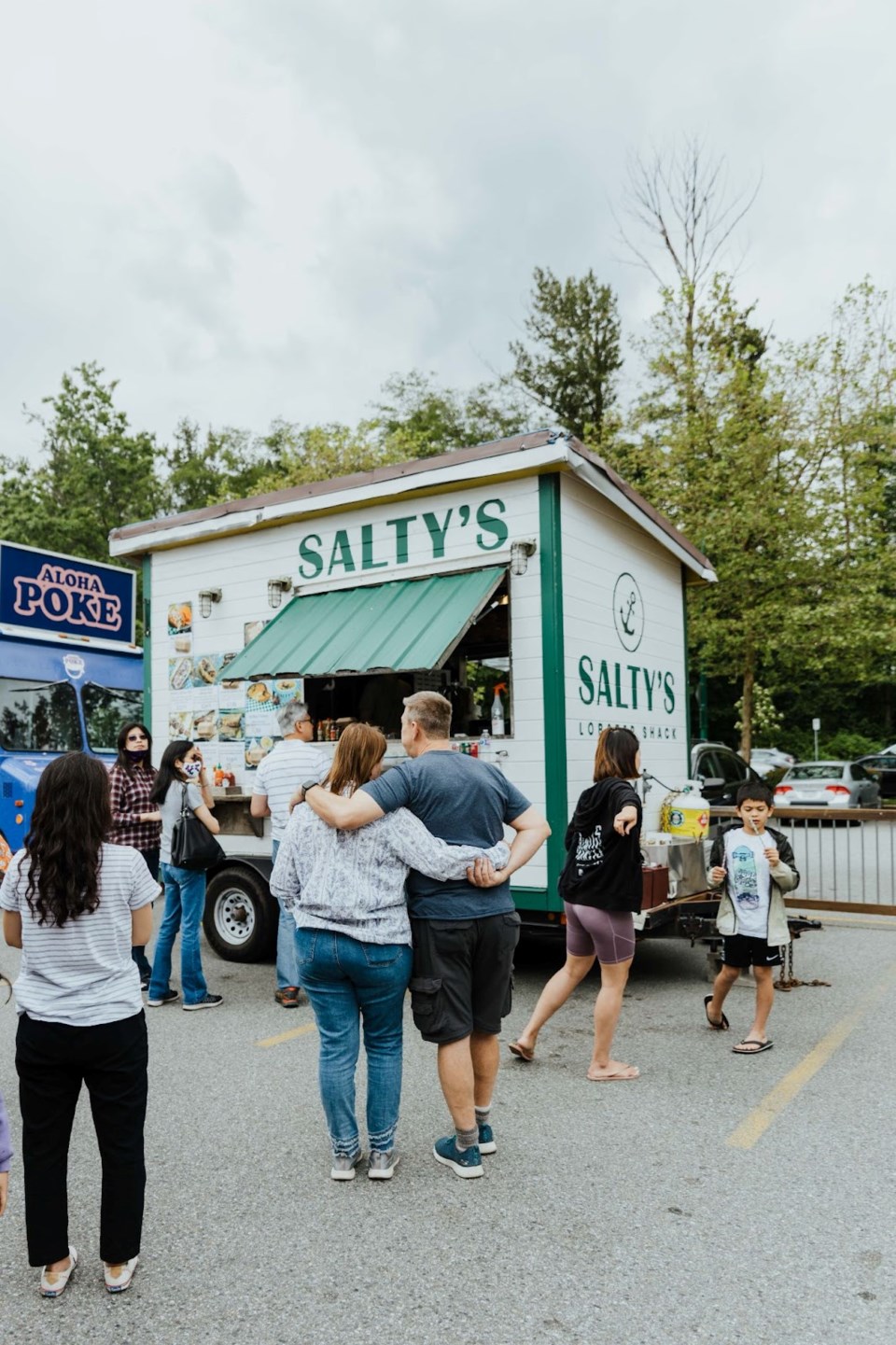 And if all this doesn't get you dancing, the live DJ will. Throw down to their sweet sounds while enjoying sample food and beverages from participating Capilano merchants.
Located along the busy Marine Drive corridor, Capilano Mall is easy to access by vehicle or bicycle and is served by frequent TransLink bus service.
Catering to active, time-sensitive, value-driven customers who relish a great deal, Capilano allows customers to get a little (or a lot) of this and that at a price they can brag about. Whether it's Kin's Farm Market for spinach and strawberries, COBS Bread for delicious savouries, the BC Liquor Store for a refreshing rosé, or even the North Shore's only Walmart for Brontosaurus-sized Angus beef burgers, Capilano Mall serves it up on an impressively affordable silver platter.
Now even foodies can brag about grabbing a bite at the mall. Capilano's got you covered. Bring a bib or, if you're feeling spicy, use your shirt as a napkin and buy a new outfit before you head home.
To experience a festival like no other this June while mingling with local foodies and supporting local merchants, visit the NOSH Foodie Fest.
Visit capilanomall.com/nosh-foodie-fest to learn more.