The 7th edition of the world's largest international adult recreational hockey tournament is coming to Metro Vancouver this month, and best of all, you can get in with free admission!
The 2023 Molson CARHA Hockey World Cup, presented by Lulu Island Winery, will be hosted in Richmond from March 19 to 26.
Known throughout the international hockey community as the 'Olympics of recreational hockey', the world cup event is hosted by national non-for-profit adult recreational organization CARHA Hockey. The Molson CARHA Hockey World Cup is built on an Olympic-themed approach, as it is hosted every four years in a different Canadian host city. The tournament was last in B.C. in 2000, when players from 11 countries played in Vancouver for over 15,000 spectators.
This week-long event gives adult recreational hockey players from all across the globe the opportunity to excel in teamwork, fair play, and camaraderie in Canada's national sport. This year, the 2023 lineup will feature players from approximately 100 participating teams representing countries such as Canada, the United States, Australia, England, Finland, Italy, Kazakhstan, Sweden, Switzerland, and Ukraine.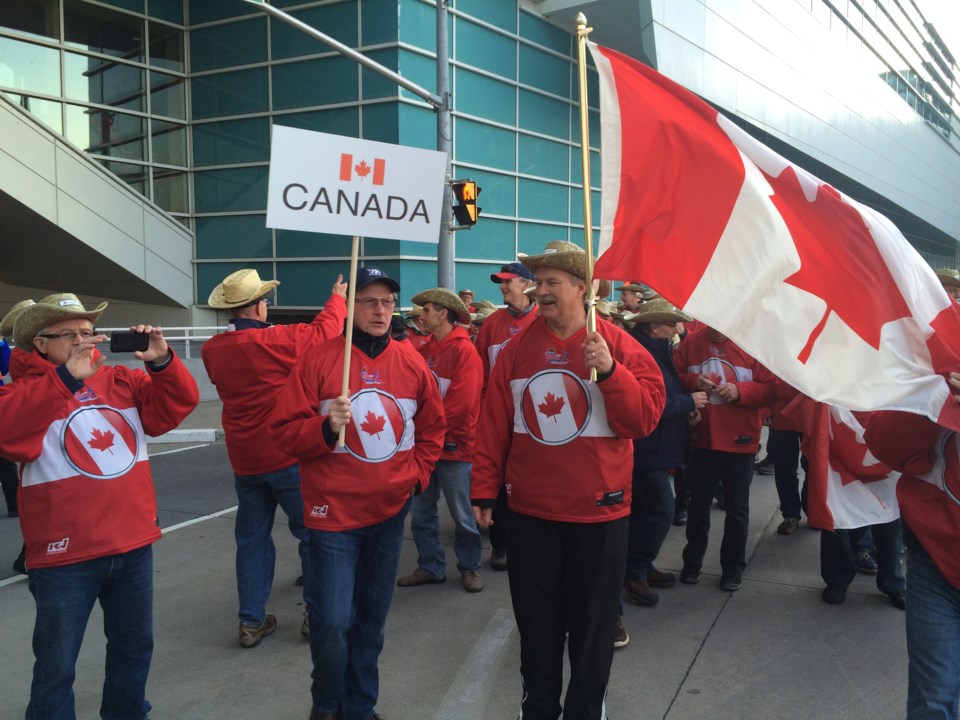 More than just your standard rec hockey tournament, the Molson CARHA Hockey World Cup gives hockey fans a chance to cheer on athletes from around the world by attending the free hockey games and family-friendly community events throughout the week.
In an official welcome for athletes from the participating nations, the Opening Ceremonies on March 19 will commence with a March of Athletes at 5 p.m., which will have the streets of Richmond lined with local hockey fans and supporters to welcome and cheer on the players as they march from the Hilton Vancouver Airport Hotel and Sheraton Vancouver Airport Hotel to the Richmond Olympic Oval for their Opening Ceremonies. During this kickoff event, there will be giveaways and entertainment throughout.

Photo via CARHA Hockey World Cup.
Spectators can watch as many games as they want, as over 200 games, all of which will be played at either the Richmond Olympic Oval and the Richmond Ice Centre, will be free to attend for the public.
Tournament followers won't want to miss the Feature Game at Minoru Arena on March 24. The televised championship game will be staged like a professional hockey game – including national anthems, an official puck drop, a cheque presentation, and a player of the game announcement. All those in the stands will be a part of 2023 Molson CARHA Hockey World Cup history!
Go to carhahockeyworldcup.ca for more information on this year's Molson CARHA Hockey World Cup festivities in Richmond.