Despite only being in the third month of the year, the local and national news cycle is already proving to be a complicated space marred by both political scandals and local innovation. To help determine who to look out for in this year's news cycle, we've compiled a list based on CBC Vancouver's recent reporting.
Here are 9 British Columbians you should look out for in 2019.
KHELSILEM
Need to know: As an elected councilor and spokesperson for the Squamish Nation, Khelsilem (also known as Dustin Rivers), is making waves with a focus on progressive policy, Indigenous rights and climate change.
Khelsilem recently spoke out against the potential Indigenous ownership of the Trans Mountain Pipeline that's being considered by over 100 First Nations. "Whether it be a Texas-based oil company, whether it be the federal government or whether it be the Indian Resource Council, the issues on the ground remain," Khelsilem said in a recent CBC interview. Khelsilem also noted the the jurisdiction of the Squamish Nation was not respected throughout the review process and that any project proposed to run through Squamish Nation Territory needs to be fully assessed by the Squamish Nation.
B.C. PREMIERE JOHN HORGAN
Need to know: Premiere John Horgan and his minority NDP government made poverty reduction and affordable housing a priority for 2019
Premier John Horgan has said the province's initiatives have already put more money back in people's pockets by freezing ferry fares on major routes and gradually eliminating MSP premiums, among other measures. B.C. Liberal Party Leader Andrew Wilkinson has clapped back, noting that the premiere didn't do enough to address the economic hardship faced by people who work multiple jobs.
DARRYL PLECAS
Need to know: Speaker of the House, Darryl Plecas has delivered two scathing reports outlining fraudulent and flagrant overspending by his colleagues.
Plecas has provided a second report to the legislative assembly management committee that refutes much of the justifications Clerk of the House Craig James and Sergeant at Arms Gary Lenz made for their spending on overseas trips, gifts, clothes, luggage, alcohol and wood chipper that was billed to taxpayers as detailed in his first bombshell report. Plecas has recused himself from the ensuing investigation, but former Canadian chief justice has been appointed as a special investigator into the allegations.
SARAH MCLACHLAN
Need to know: McLachlan will stake her claim in Canadian music history when she hosts this year's JUNO Awards on March 17th in London, Ontario.
Sarah McLachlan amassed international acclaim in the 1990s for her massive international hits and her involvement in the iconic feminist concert tour, Lilith Fair. Almost 30 years later, McLachlan remains one of Canada's most influential musical exports and his since gone on to open The Sarah McLachlan School of Music, a free high-quality youth music program located in Vancouver's Mount Pleasant.
MENG WANZHOU
Need to know: The Huawei CFO was arrested at Vancouver International Airport in December on suspicion of fraud involving violations of U.S. sanction on Iran and is currently under house arrest in her Dunbar home.
Fighting extradition to the U.S., Meng has filed a civil claim against the Canadian Border Services Agency (CBSA), RCMP and the federal government alleging "serious breaches of her constitutional rights" when she was arrested. Meanwhile, her lawyer Richard Peck has raised concerns of the "political character" behind the U.S. extradition attempts citing U.S. President Donald Trump's suggestion he might intervene in the case if it would help secure a preferential trade deal with China. Each claim serves as a preview of some arguments Meng's legal team may make in the coming months.
CAROL LEE
Need to know: The Chair of the Vancouver Chinatown Foundation is working to preserve and rejuvenate the historic Vancouver neighbourhood.
Carol Lee, who has worked in Vancouver's Chinatown for more than a decade, has witnessed many of the neighbourhood's traditional businesses close down, especially in recent years. When the property for Chinatown BBQ became available, Lee leased it and dedicated the space to honouring past cultural values while also creating a successful business model for the future. This follows a similar model as Vancouver Chinatown Foundation, which invests in projects that focus on long term, sustainable solutions and positive change including affordable housing and seniors housing in Chinatown and the DTES.
JODY WILSON-RAYBOULD
Need to know: Jody Wilson-Raybould has testified before the Commons justice committee that she was pressured by senior government officials to resolve a fraud case against SNC-Lavalin when she was attorney general.
The following resignation of Jane Philpott from cabinet over the matter added to the growing list of political consequences for the Liberal government. Prime Minister Trudeau's principal secretary Gerald Butts - who has resigned from his role but denied wrongdoing - has also testified before the justice committee, providing a counter-narrative to Wilson Raybould's testimony. With two investigations under way (by the justice committee and federal ethics commissioner) this continues to develop as one of the most important news stories leading up to the 2019 federal election.
JESSE DOUGHERTY
Need to know: Amazon's general manager of web services Jesse Dougherty prepares to bring 3,000 new tech jobs to Vancouver in the former Canada Post building.
While Vancouver may not have won its bid to host Amazon's proposed new corporate base, the tech giant  has committed to thousands of new job in the city, worrying some locals about housing affordability. Jesse Dougherty, who is from B.C., will be a key player for Amazon as they expand in Vancouver in the coming years. The new positions will be focused on e-commerce technology, cloud computing and machine learning.
SURREY MAYOR DOUG MCCALLUM
Need to Know: Surrey Mayor Doug McCallum is moving forward his major campaign promises to replace the Surrey RCMP with a municipal police force and to scrap approved plans for light-rapid transit for a SkyTrain extension.
The mayor's plan to replace the Surrey RCMP with a municipal police force recently received a scathing response from the city's former commanding officer, Fraser MacRae. However, the plan will be presented for the province's approval within the next few months.
Meanwhile, Metro Vancouver mayors have agreed to suspend an already approved Surrey LRT project for a line from Guildford to Whalley to Newton and asked Translink to review the business case for a Skytrain to Langley following the Fraser Highway.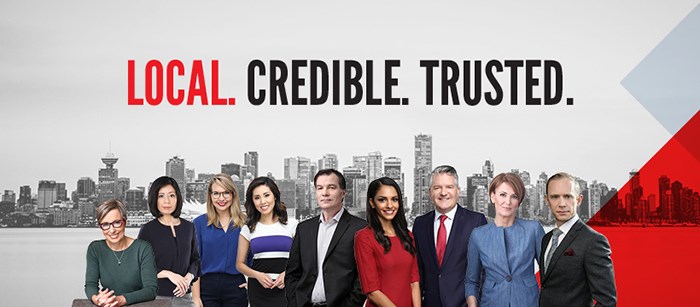 Want to stay up to date with what's happening in your community? CBC Vancouver is your source for local news and current affairs on radio, TV and online.
You can tune in to CBC Radio One at 88.1 FM (690 AM), and watch CBC Vancouver News on TV and streaming on CBC Gem. You can also follow CBC on Facebook, Instagram, or Twitter for ongoing and up-to-date reporting of the stories that matter most in B.C.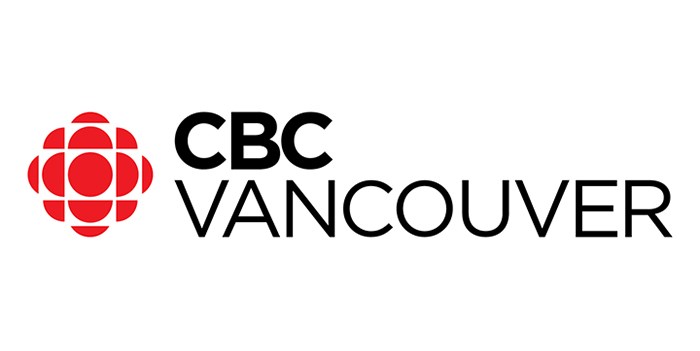 To learn more, visit cbc.ca
This Content is made possible by our Sponsor; it is not written by and does not necessarily reflect the views of the editorial staff.