Celtic culture, which is inclusive of Irish, Scottish, and Welsh cultures, in B.C. is strong. In fact, an estimated 675,000 people across the province are of Irish heritage.
Celebrating its 17th year, CelticFest Vancouver, the city's annual celebration of all things Celtic culture, is back for 2022 with live entertainment from March 16 to 20 in addition to a scavenger hunt with a real gold prize worth $2,750!
CelticFest kicks off on Wednesday, March 16 with a Comedy Night at Donnellan's Irish Pub, hosted by Irish comedian Amy Walsh and featuring many local acts.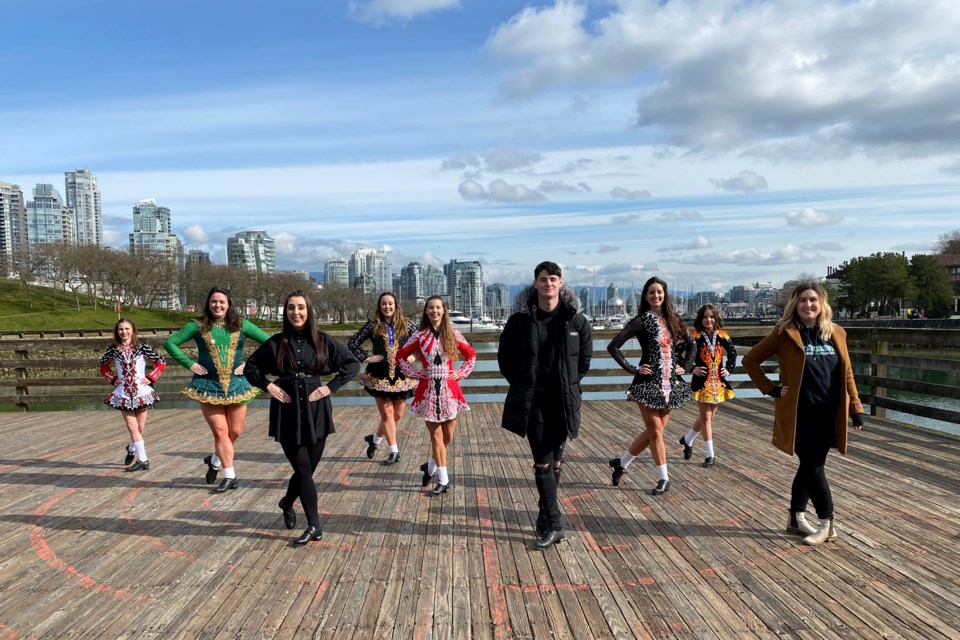 O'Brien School of Irish Dance. Photo: CelticFest Vancouver
The festivities will culminate with a free all-ages outdoor public festival in šxʷƛ ̓ənəq Xwtl'e7énḵSquare - north of the Vancouver Art Gallery during the St. Patrick Day weekend, March 19 and 20, with the event starting at 11 a.m. each day.
Some of the programme highlights to expect at the outdoor festival include:
Live music performances from local Celtic artists such as Blackthorn and The Fight Outside
Irish and Scottish dance performances from the North Shore Celtic Ensemble, the O'Brien School of Irish Dance, Eire Born Irish Dance company, and family ensemble MomBop
Special performances from the Irish Pipe Band of Vancouver and Vancouver's own Riverdancing Queen Jas Minh
Hurling and Gaelic football sports demonstrations
A pop-up marketplace showcasing local vendors
Food trucks
A beer tent
A Family Zone with games and activities for all ages
A scavenger hunt for the golden nugget
An incredible raffle prize for a trip to Ireland (sponsored by Tourism Ireland and Air Canada)
A photo booth hosted by principle event sponsor Community Savings Credit Union
As Western Canada's largest yearly Celtic festival, CelticFest has delivered a rich celebration of the Celtic nations' culture and community year upon year, and this year's festival will be no different!
For more event details and tickets, visit celticfestvancouver.com and follow @celticfestvan on Instagram.