It's something we often take for granted but is a fundamental necessity for us to survive. It's a sigh of relief, something we struggle to find when laughing too hard, and we hope that only the best moments take it away.
Breath.
Yet, we typically don't think about it. In fact, we are biologically programmed to do it absentmindedly, which is why it's all the more noticeable when it becomes challenging or when we realize something is wrong.
No one knows more about issues surrounding breathing and lung health than the BC Lung Foundation. For over a century, the organization has researched and battled conditions including tuberculosis, smoking cessation, lung cancer, COPD, asthma, and, most recently, COVID-19.
Now, one of the organization's most beloved and anticipated fundraising events is set to take place for its 22nd year on Sunday, February 26, to provide hope, help, and a voice to children in B.C. living with asthma.
Stepping up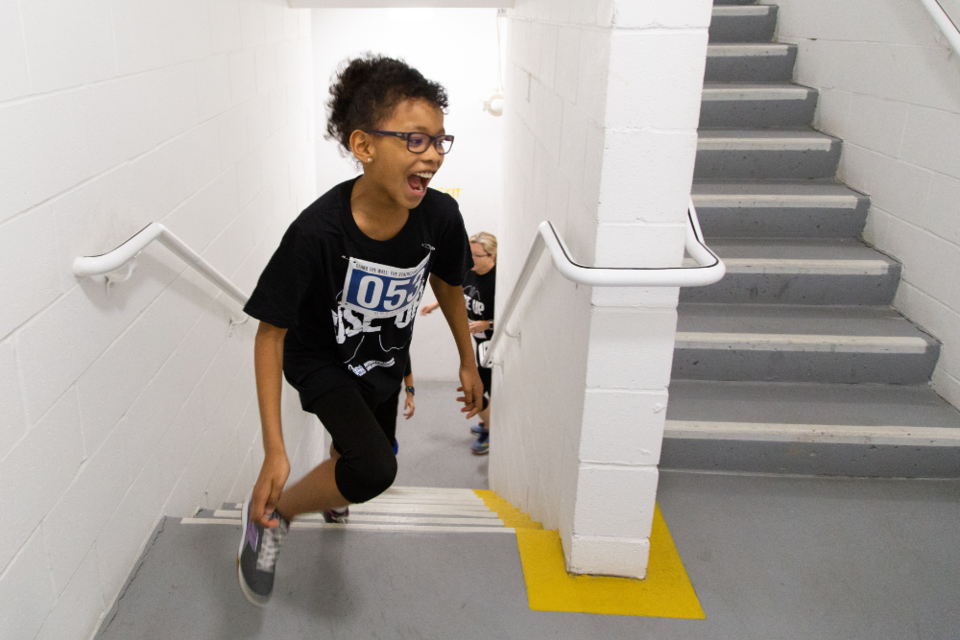 The 22nd annual Climb the Wall event will aptly take place at the Sheraton Vancouver Wall Centre at 1000 Burrard Street to raise funds in support of the BC Lung Foundation's Asthma Education Centre, which offers in-person and virtual teaching for the over 100,000 children in British Columbia living with asthma on how to better manage this life-threatening condition.
This year's fundraising goal is $90,000.
Over 200 firefighters and roughly the same number of volunteer participants of various fitness levels will set out to climb all 48 storeys in the hotel's North Tower on Sunday, February 26. Did we mention the firefighters are performing the challenge while wearing their full 75 pounds of firefighting gear?
The BC Lung Foundation is inviting climbers of all ages and fitness levels to participate - sans firefighting gear, of course. Although, you are encouraged to come dressed in your finest retro neon workout gear. And there's a special reason why.
After the climb, participants are invited to celebrate at the "Glow" after-party and gourmet brunch buffet, complete with live performances, including music featured by international DJ Pri, Glow Face Paint by an exclusive artist, and live canvas glow painting, in a bright and boisterous setting in the magically-lit Grand Ballroom of the hotel.
In this way, you can literally feast while also feasting your eyes on all sorts of entertaining spectacles, such as a juggling stilt-walker, as a well-deserved reward for your efforts.
However you choose to climb, it's all about coming together with like-minded people and the joint mission of improving the lives of British Columbians living with various lung diseases. Whether doing it to honour your loved ones or to simply support a worthy cause, everyone is welcome!
Leading the way to better lung health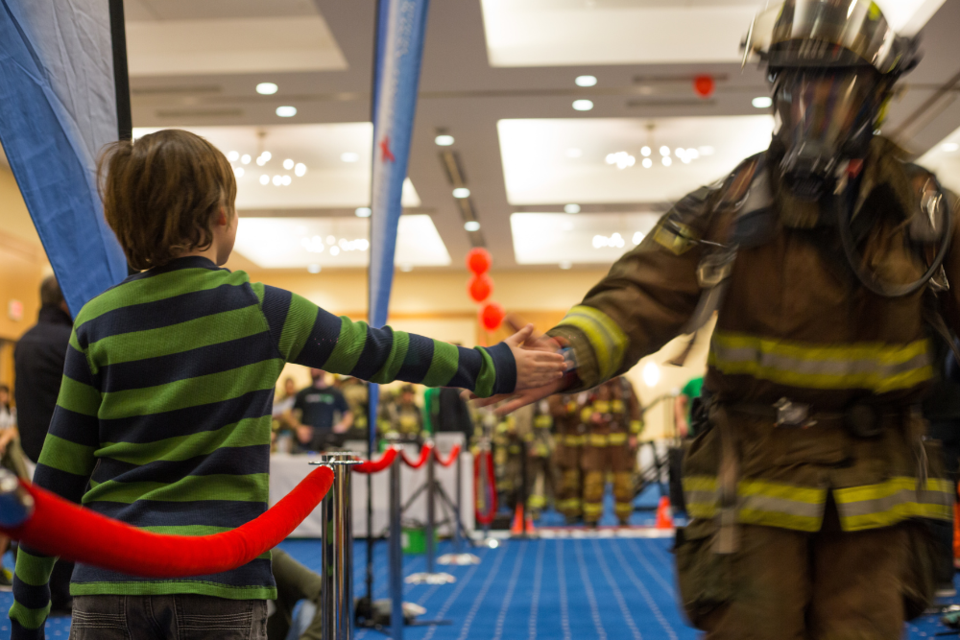 Thanks to ongoing support from generous donors, the BC Lung Foundation can continue its life-saving research. The Foundation provides patients with top-tier care and support, and advocates for the one in five British Columbians who live with lung disease.
The Climb the Wall event is just one example of the fundraising initiatives put on by the Foundation, which has been a leader in the fight for healthy lungs and healthy air for over 110 years.

If you'd like to participate in the climb, or make a donation, visit climbthewall.ca.