OPA! It's time to celebrate Greek Heritage Month and West Broadway BIA merchants are providing you with a summer contest as sweet as your γιαγιά's baklava!
Located in beautiful Kitsilano, "Greektown" includes 10-blocks of long-time Greek merchants, an eclectic mix of local businesses, and infinite community heart! Tree-lined streets pave the way to adorable mom and pop shops, delicious eats, health and wellness services and more to cover every craving your heart desires!
Where heritage meets harmony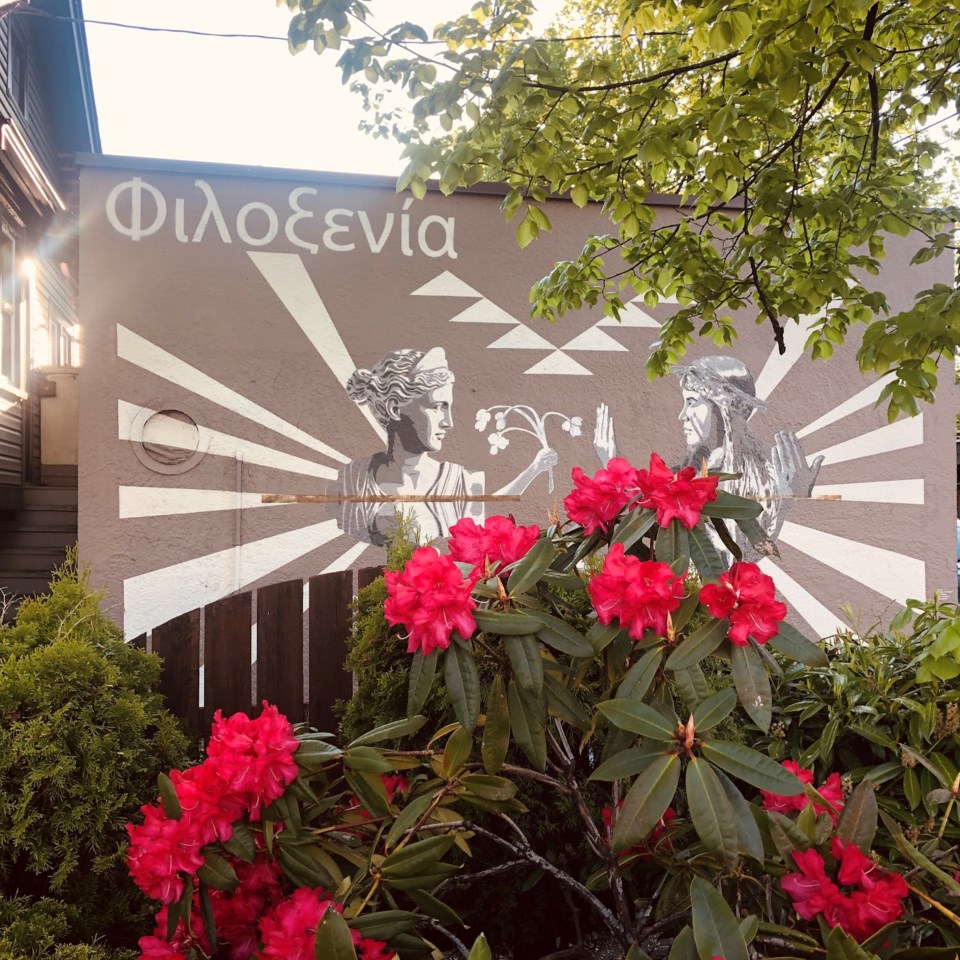 Comprising 300 unique merchants from Collingwood to Larch, West Broadway makes you feel right at home, with dozens of desirable destinations to check off the to-do list and wish list! From fantastic shops to entertainment, the area's heritage comes to life during Greek Day on Broadway, the oldest and largest one-day Greek festival in the city.
Happening on June 26, 2022, Greek Day is a portion of the larger, month-long Hellenic Cultural Festival that takes place in Kitsilano every June. In partnership with the Hellenic Canadian Congress of BC and the community, West Broadway BIA is celebrating Greek Heritage Month by highlighting Greek heritage in Kitsilano and beyond.
This event is the perfect occasion for visitors and locals alike to learn all about Greek culture, food, traditional dance, music, and more and celebrate heritage in the vibrant and welcoming neighbourhood of Greektown on West Broadway.
With this fantastic celebration, you don't need to set off for Santorini to get a taste of Greek life!
A captivating and colourful community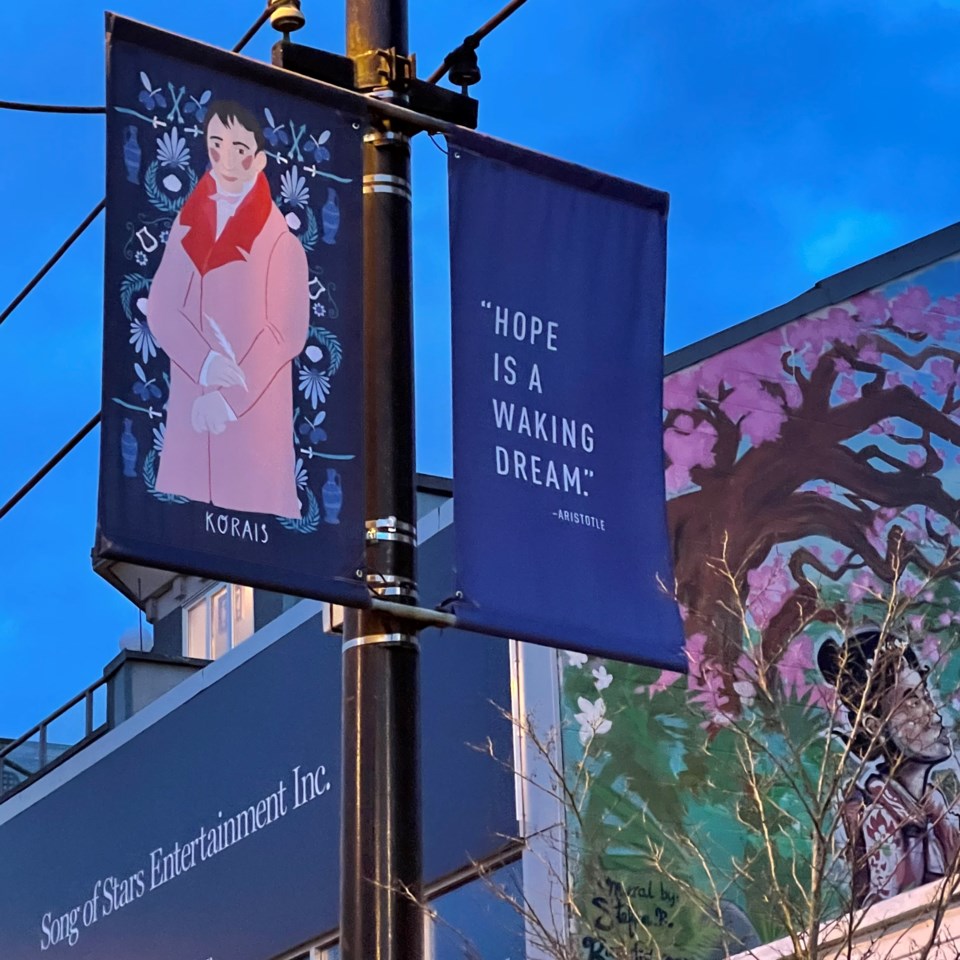 To commemorate this special occasion, explore West Broadway's Walking Art Gallery, a collection of interactive street signs with Greek expressions and 150 street banners featuring heroes from the Greek War of Independence, mythical Gods and Goddesses, and ancient Greek philosophy.
But make sure you bring a healthy appetite! There will be countless delicious dishes to sample, including loukoumades, souvlaki, spanakopita, and more. Snack and saunter as you take it all in, observe the music and entertainment on the live stages, enjoy Greek House at the revitalized Hollywood Theatre, and revel in this collective celebration.
To share the local love, West Broadway BIA is awarding one lucky winner an "Oh My Goodness" package! The prize is a plethora of heavenly pampering and divine treats from eats, shops, and services on Broadway!
Connect with local contests, events, and fantastic merchants @kitsonbroadway.
We've partnered with West Broadway BIA to give one lucky winner an "Oh My Goodness" package of heavenly pampering and divine treats from eats, shopes, and services on Broadway! (Valued at $250)
The "Oh My Goodness" package includes:
Parthenon Market - $50 gift card
Olympia Pizza - $50 gift card
Nostos Taverna - $50 gift card
Gaia Garden - $25 gift card
Bayswater Tea Co - assorted tea and a Dunoon mug - $50 value
Garlands Florist - $25 gift card
Dona Lucia - $25 gift card
Kidsbooks - Greek mythology books and gift card - $50 value
Koko Monk Chocolates - chocolate treats and gift card - $25 value
Total Grand Prize Value: $350
You can enter via the contest entry form below. For additional chances to win, follow @kitsonbroadway on Instagram.
This contest is open to British Columbia residents and closes on June 29, 2022. The contest winner will be contacted via email on this date.