Vancouver's reputation for culinary excellence on the world stage is growing, and the Dine Out Vancouver Festival is the perfect chance to experience the best food the city has to offer.
Now, you can enter for a chance to win $500 in restaurant gift cards to be enjoyed during Canada's largest food and drink festival, which runs from Jan. 20 to Feb. 5, 2023.
"We have over 350 participating restaurants this year," Dine Out Vancouver Festival manager Lucas Pavan says.
Dine Out Vancouver offers an array of culinary experiences and restaurants to satisfy any appetite. With hundreds of restaurants offering multi-course meals from $20-$65, there's something for everyone. The festival also includes tours, events, and hotel discounts for guests to take advantage of during their stay in Vancouver.
The food festival is great for the local hospitality industry across metro Vancouver, from West Van to White Rock.
To make the experience even more exciting, Vancouver is Awesome has teamed up with Dine Out Vancouver to bring you a special giveaway valued at $500 in gift cards to some of Vancouver's top-rated restaurants. Keep reading to find out how to enter!
"When it comes to the economics of an event like this, it drives $25-million in consumer spending to restaurants, hotels, and event producers in a time of year that's usually slower," Pavan says. "In a regular year for the festival, we have over 460,000 seated diners participate."
Here is just a sample of some of the events you can enjoy during the festival: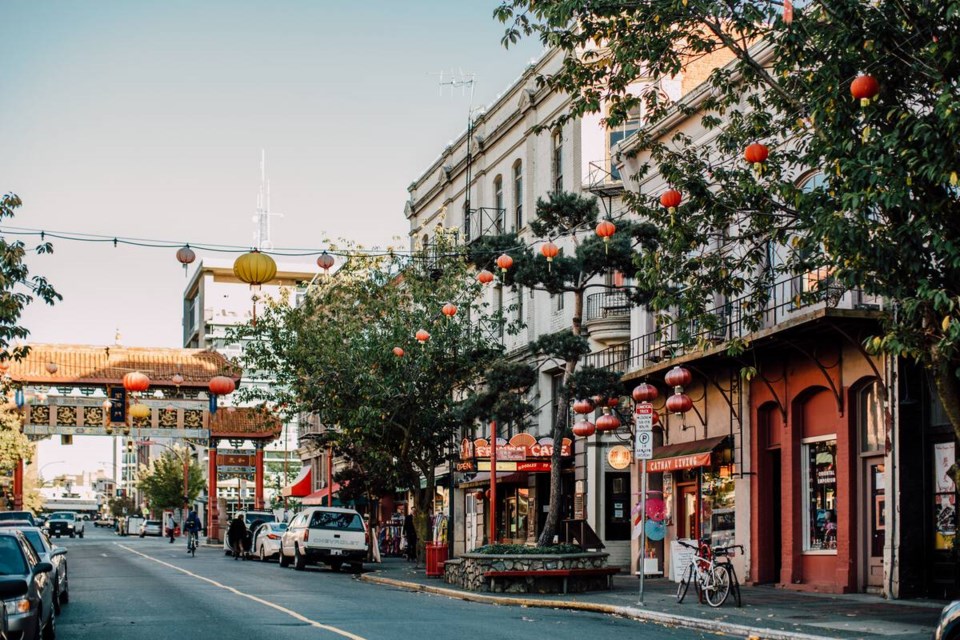 Learn how to make authentic Chinese dumplings with a guide from Historical Chinatown Tours.
Take an hour-long insider's tour of the Chinatown neighborhood, where you'll learn where to buy ingredients for Cantonese homestyle cooking. Then spend two hours at your dumpling lesson, learning how to prep, make, cook, and finally eat your own homemade dumplings.
Join the Paella guys and Dageraad Brewing for a unique four-course long-table dinner. This is your chance to interact with Spanish chefs while they prepare a paella right in front of you. Enjoy Spanish tapas and musical entertainment while the food is cooking, and take advantage of exclusive beer pairings with the meal.
​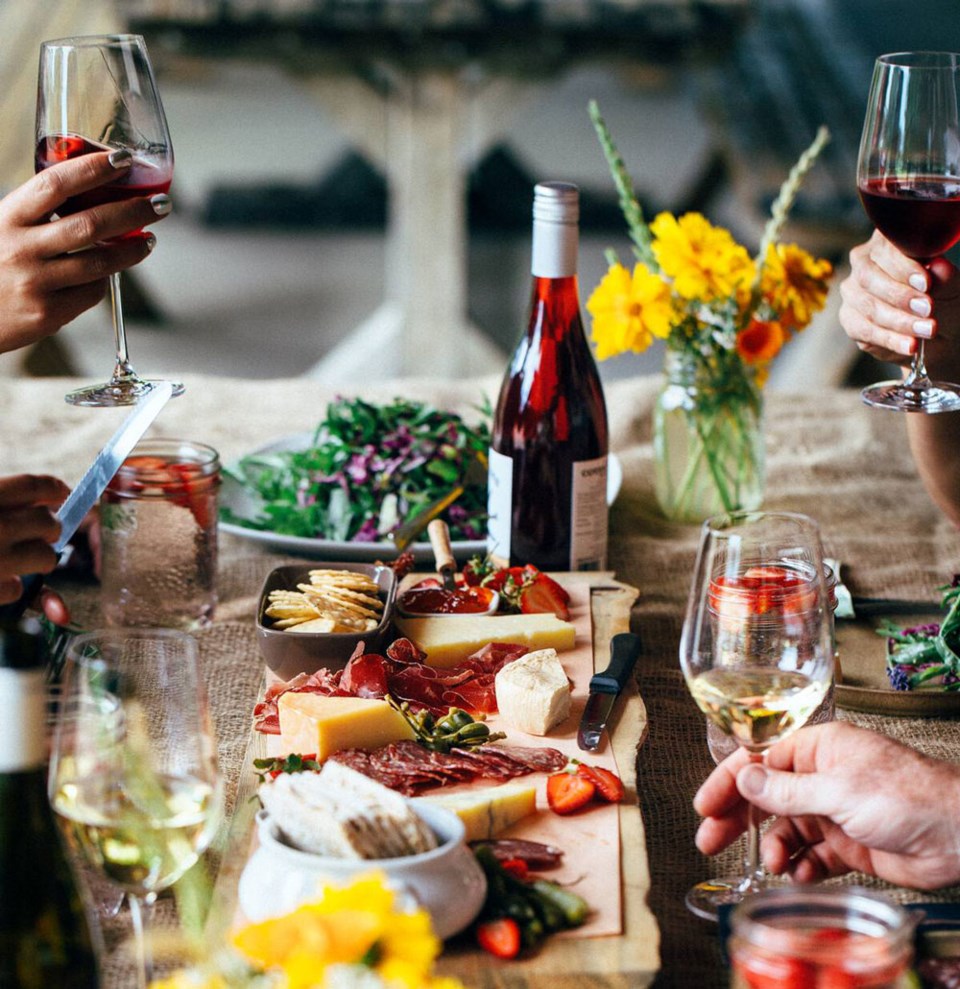 ​Join Canadian Craft Tours on an epic adventure to taste the best of BC's craft beverages.
Visit three different producers on your tour: a cidery or distillery, a winery, and a brewery. Your journey will begin at a cidery or a distillery with a flight of either ciders or spirits. Next, head to a local winery for a tasting paired with delicious charcuterie. The last stop is an excellent neighbourhood brewery to enjoy a flight of beer.
Join two of Vancouver's top culinary talents, Chef Lee Cooper and Chef Alex Chen of Boulevard Kitchen & Oyster Bar for an unforgettable dining experience.
Both notable Vancouver chefs are taking time away from their busy restaurant kitchens to host this collaborative event, taking place in L'Abattoir's Private Dining Room with guests seated at two communal long tables.
Vancouver is Awesome and Dine Out Vancouver have partnered up on a contest! One lucky winner will receive gift cards with a total value of $500 to some of the city's best restaurants. Participating restaurants include:
Menya Itto ($50)
Pho Den ($50)
Impostori Trattoria ($100)
The Sandbar Restaurant ($100)
Lift Bar and Grill ($100)
Old Bird ($100)
Follow the instructions below to enter the contest, good luck!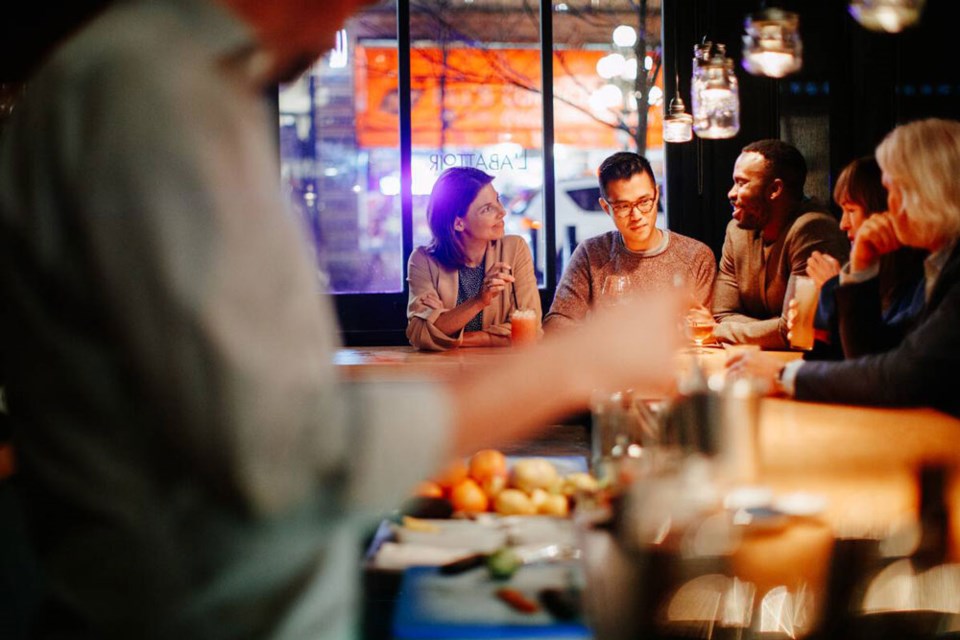 This contest is open to British Columbia residents and closes on January 24, 2023. There will be one contest winner, who will be contacted via email on this date.
To see the full list of Dine Out Vancouver participating restaurants and events, visit www.dineoutvancouver.com.