Following daily routines such as washing your face every morning and night, drinking plenty of water, and sticking to a balanced diet are effective ways to maintain a healthy and radiant looking appearance. That said, we can benefit from having a little extra help to look and feel our best in the skin we're in.
Through remedies designed to help you address even your peskiest skin and body concerns, non-invasive skin care treatments are quickly becoming a worthy "sk-investment" to make.
Recently opened in the Burnaby area, with a brand new spa-like location at Station Square, R-MEDY Aesthetics offers a premium beauty and wellness experience to help enhance your best features and reveal your healthiest and happiest skin yet!
The non-surgical cosmetics clinic offers the same expertise and treatments found at their sister clinic, Vancouver Laser & Skin Care Centre. For over 25 years, Vancouver Laser has offered the best in non-invasive skin care treatments through 40+ services, including body contouring, facial revitalization, vitamin therapy, and hair removal, that address conditions such as wrinkles, volume loss, pigmentation, stubborn fat, unwanted hair, and hair loss.
Whether you're prepping for a big event or just need a little R&R time, R-MEDY has the treatment you need and will treat you to the luxurious experience they know you deserve.
Want to know more about R-MEDY's aesthetic treatments and services? Here are some of the clinic's top non-surgical cosmetics treatments to rejuvenate your skin:
Diamond Ultrio
Diamond Ultrio is a 3 in 1 facial treatment that combines the benefits of R-MEDY's Immediate Post Care, MicroMax, and Glass Therapy treatments to soothe, smooth, plump, firm, hydrate, and brighten the skin for the ultimate flawless finish.
Introfill HA Boost
Introfill HA Boost micro-injections deposit a customizable cocktail of hyaluronic acid, vitamins, growth factors, and Botox® just below the surface of your skin for a hydrated, refreshed, and glowing complexion.
Sylfirm X
Sylfirm X is a revolutionary skin treatment that utilizes RF micro-needling technology to improve skin laxity, texture, tone, and scarring. It's the only device approved to safely target and treat the abnormal vessels that lead to melasma, rosacea, and other skin discolorations.
Ultherapy®
Ultherapy® is the Gold Standard in non-surgical skin tightening. This innovative procedure lifts and tightens the face and neck through focused ultrasound technology. As the #1 Ultherapy® provider in North America, you can trust that your skin will be in good hands with R-MEDY's experts.
Neuromodulators
Neuromodulators cosmetic injections are conducted by R-MEDY's expert physicians and registered nurses for the utmost safety and effectiveness. This injectable treatment can help to smooth and diminish wrinkles and fine lines, enhance your cheekbones, plump your lips, and more to restore your skin.
Dermal Filler
Dermal fillers address all types of volume deficiencies, facial lines, and folds. R-MEDY specializes in treatments that include JUVÉDERM®, Revanesse, Stylage and Sculptra® to build structure and restore symmetry and proportion to your facial features.

Go to rmedyaesthetics.com to book a complimentary consultation and to find more information.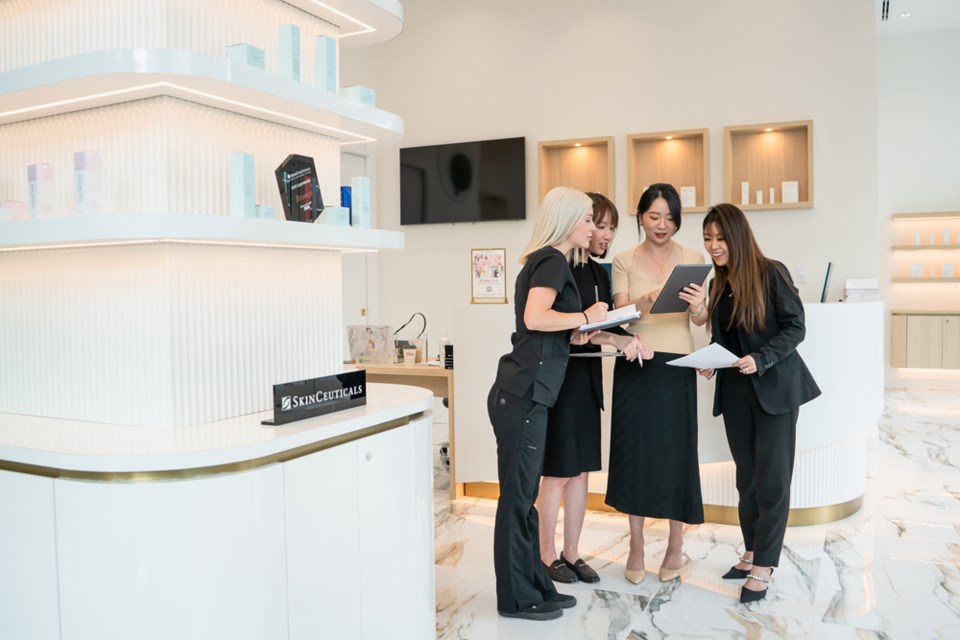 We've partnered with R-MEDY Aesthetics to give one lucky winner a $500 gift card!
You can enter via the contest entry form below. For additional chances to win, visit R-MEDY Aesthetics at their website for 10 bonus entries, and visit their Facebook and Instagram for another 25 bonus entries each.
This contest is open to British Columbia residents and closes on November 4, 2022. The contest winner will be contacted via email on this date.