While most museums are characterized by white walls and whisper-quiet volume, Britannia Mine Museum does things a little differently.
With an underground tunnel tour and an award-winning special effects experience, you have a museum destination where the whole family can learn and have tons of fun along the way.
That's why the award-winning Britannia Mine Museum has been a beloved family destination for almost 50 years. It offers visitors of all ages the opportunity to travel back in time to see what life was really like at one of B.C.'s most historical sites, which dates back to the first discovery of copper in the area in 1888!
From guided underground tours to self-led exploration, the 10-acre site provides unique access to an important piece of Canadian history. Here, guests can truly experience what it was like to be working and living in a remote, tight-knit community and consider their own personal connection with materials mined today.
Trust us. You've never been to a museum like this.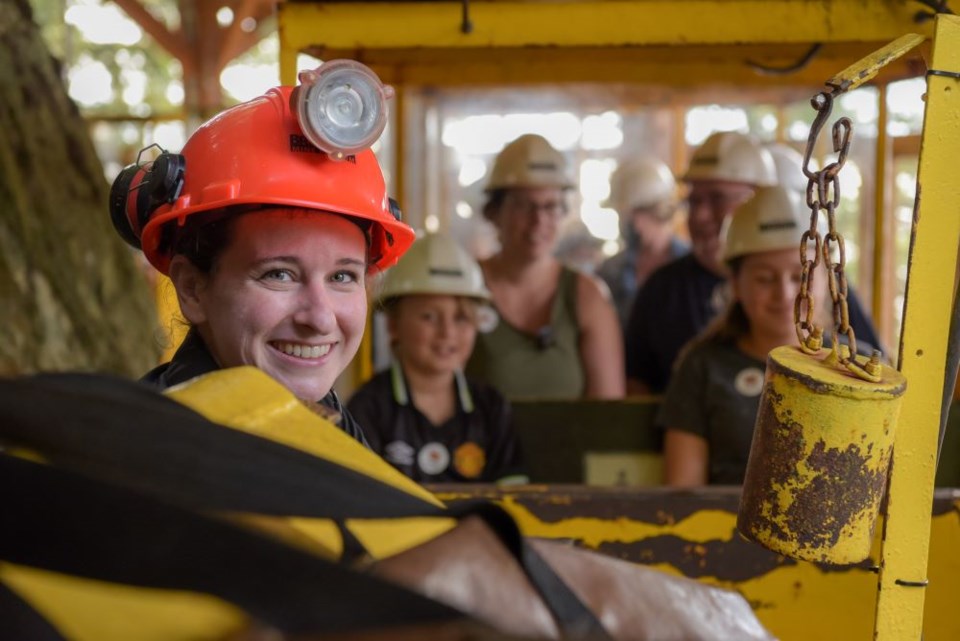 Of course, no visit to Britannia Mining Museum is complete without an immersive trip via their iconic underground train tour. Rumble aboard The Underground train as it rolls through the historic mining tunnel. Just like miners back in 1914, you'll board the mine train and rumble inside an early haulage tunnel.
Inside, the museum's engaging team of interpreters will demonstrate actual mining equipment, teach you about Britannia's quest for copper, and allow you to experience the mine's working conditions as they did over 100 years ago.
Come back out into the daylight and there's still so much else to see and do at Britannia Mine.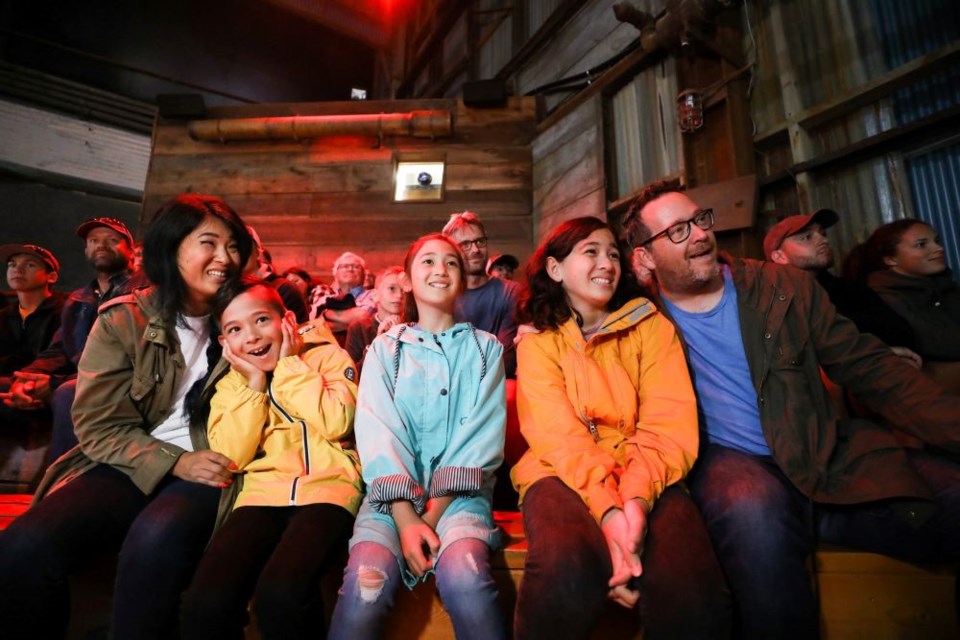 Grasp what life was like in Britannia Beach within the walls of a lovingly-restored heritage building full of amazing stories and archival photos. Push up your sleeves and pan for real gold at the Gold Panning Pavilion (and keep what you find), or immerse yourself in BOOM!, a thrilling, 15-minute multi-sensory, live-action experience that utilizes special effects, state-of-the-art technology, multiple screens, and over thirty speakers, bringing one of the world's most striking industrial buildings roaring back to life.
The Britannia Mine Museum is commemorating "100 Years of Mill No. 3" with a feature exhibit inside the Machine Shop that will run until November 5th, 2023. Designated as a National Historic Site, the 20-storey Mill No. 3 building was an architectural feat of engineering at its time, built over a period of 18 months, and completed in 1923. The Museum's feature exhibit "100 Years of Mill No. 3" delves into how Mill No. 3 served as the heartbeat of the Britannia community, its history, technological innovations, and impact as an icon of the Sea to Sky Corridor.
Experience all this and more this summer at the Britannia Mining Museum at Britannia Beach, B.C.
With so much to see and do, and special events happening all year, you'll for sure want to visit again.
To learn more, or book your visit today, visit britanniaminemuseum.ca.
We've partnered with the Britannia Mine Museum to give one lucky winner a Family Membership for two adults and three children/youth (valued at $210).
The Grand Prize includes:
Unlimited General Admission
50% discount on Special Events
Pre-booking on Special Events
15% discount at the gift shop
15% discount at the Chatterbox Café
15% discount for any additional guests
Savings and benefits at other must-see Vancouver and Squamish attractions.
Total Grand Prize Value = $210
You can enter via the contest entry form below. For additional chances to win, visit the Britannia Mine Museum website for 10 bonus entries, and visit their Facebook and Instagram for another 25 bonus entries each.
This contest is open to British Columbia residents 18+ and closes on June 15, 2023. The contest winner will be contacted via email on this date.