September is a beautiful month to be living in B.C., but with the end of lazy summer days and the onset of adult, real-world responsibilities, many of us are already searching for opportunities to rest, relax, and reset before the fall gets the best of us.

Fortunately, the perfect place to experience all those things is just a short drive from Vancouver.

Located just a few minutes from Parksville and just a quick drive, ferry, or helijet flight from the mainland, Tigh-Na-Mara is nestled amongst breathtaking natural scenery and is home to the exact amenities you need this time of year – including 20,000 sq. ft. of spa bliss.

The Grotto Spa at Tigh-Na-Mara gives relaxation a whole new meaning; a multi-award-winning and one of the top-rated spas in the province, this magical warm water pool is infused with natural minerals and trace elements to detoxify the body and rejuvenate the spirit. With an invigorating cool-splash waterfall and whirlpool in tow, this is the ultimate place to reset before the fall and winter seasons.

Once you're finished in the Grotto, you can wind down in the spa's Relaxation Lounge where you will be served healthy refreshments before being whisked away to your choice of spa treatments including massages, facials, and pedicures, many of which utilize natural ingredients sourced directly from the West Coast.
Indulge your inside as well as your outside with the one-of-a-kind Treetop Tapas experience, which includes endless tapas dishes while dining in your robe. This indulgent and delicious experience is unlike anything else offered by spas in Canada.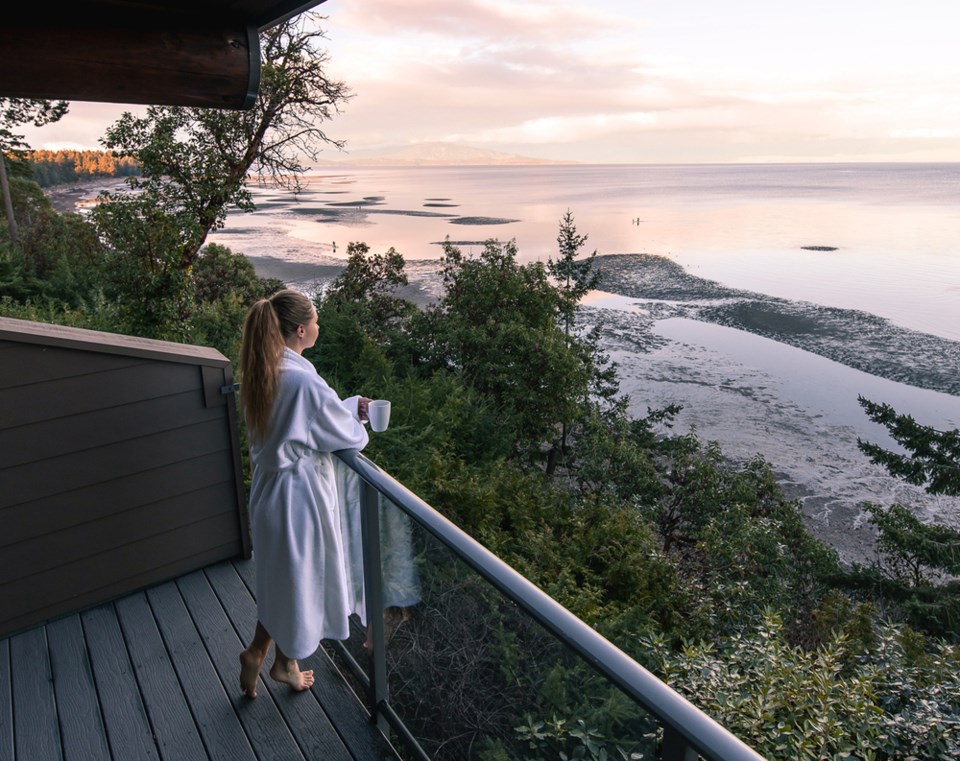 It's this penchant for nature that makes Tigh-Na-Mara such an incredible destination for those who love the great outdoors. Originally founded in 1946 as a single tent getaway on Vancouver Island, the beloved resort and spa now sits on 22 acres of pristine natural beauty (including 3 km of expansive sandy beach and warm ocean swimming water), complete with spectacular forests and ocean views.
Despite being close to numerous cities and destinations, you're guaranteed to feel far from the crowds at Tigh-Na-Mara, making this an ideal place for those who crave off-the-beaten-path adventure and genuine experiences rooted in nature.

This carries over in Tigh-Na-Mara's delectable Cedars Restaurant & Lounge, which specializes in contemporary rustic cuisine featuring regional and international dishes made with seasonal and local ingredients. We at Vancouver Is Awesome have long loved the cuisine at Tigh-Na-Mara, and in the last few years, things have only gotten better.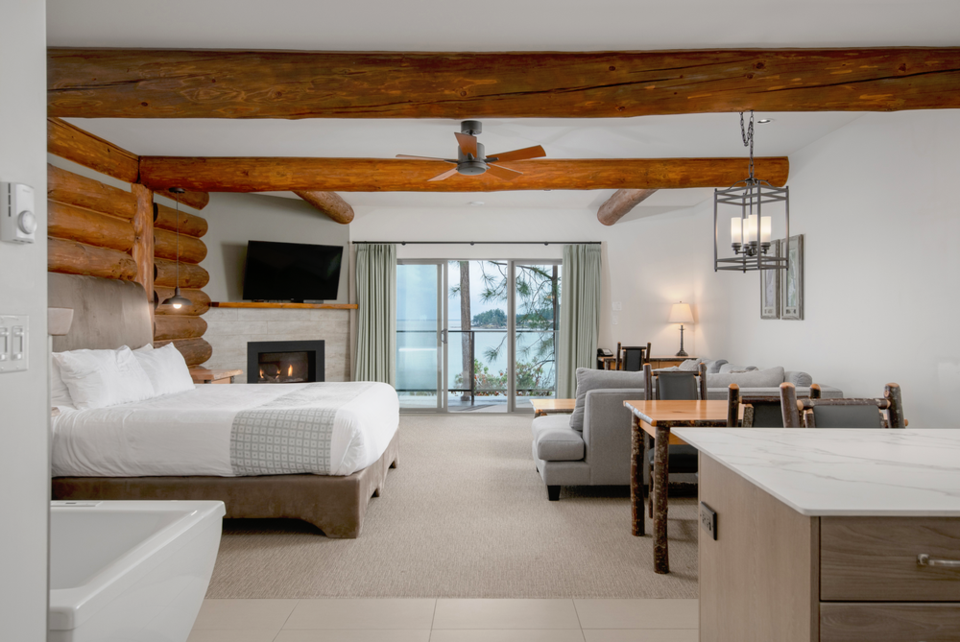 With 192 rooms and 19 room types, Tigh-Na-Mara's accommodations range from cozy pet-friendly cottages to stunning oceanfront guestrooms and enchanting forested spa bungalows. There is something for families who love the cottages to couples who prefer the spa bungalow or oceanview guestrooms. And there is a wide range of room prices depending on your budget. You'll save either way at Tigh-Na-Mara, as the resort has no resort fees.

Whether you're seeking wellness, romance, a productive business trip, family fun, or the perfect wedding celebration, Tigh-Na-MaraResort is your all-in-one paradise close to home.
This season, you can enjoy the wonders of Tigh-Na-Mara for less by entering our contest entry form below. The grand prize winner will win a two night stay for two in a Spa Bungalow Studio, valid from November 1, 2023 to March 31, 2024, valued at $600.

To learn more, or book your stay, visit tigh-na-mara.com. Tigh-Na-Mara is a proud partner of Wellness Travel BC.
Disclaimer: This prize is subject to availability, with no cash value and is non-refundable and cannot be combined with other promotions or offers. It is not valid without seal and is not valid on statutory holiday weekends or Valentine's Day weekend.